*articles contain affiliate links*
Well, if you're an Amazon.com employee they will.
Just a few short days ago, Amazon had an open letter to their customers discussing the Amazon Career Choice Program. It's really uplifting to hear of a company that supports their employees by more than jus giving them a paycheck. There is more to a job than just getting a paycheck. In order to be truly happy at your work, you must be fulfilled.
Amazon.com understands that not every employee who is on staff has the intention of staying there forever. But rather than punish them for having the desire to grown, learn, and better themselves, Amazon will pay for it!
There a a few requirements, but they are actually fairly lenient:
So, for people who've been with us as little as three years, we're offering to pre-pay 95% of the cost of courses such as aircraft mechanics, computer-aided design, machine tool technologies, medical lab technologies, nursing, and many other fields.
It speaks volumes of a company when they are willing to in invest in you as a person even if that means you may leave the company. A gesture like this is a reminder than not all companies are wanting to suck employees dry to do whatever they need as long as they need. They are wanting to help you lead a fulfilling life with a happy career.
From the Amazon Career Choice Program FAQs:
What is the Amazon Career Choice Program?

The Amazon Career Choice Program is an innovative program designed to expand the choices available to our associates in their future career, whether that's at Amazon or in another industry. Many Associates will choose to build a career at Amazon. For others, a job at Amazon may be the first step in a career path in another industry. The Amazon Career Choice Program provides associates with a resource for building the job skills needed for today's most in-demand and well-paying careers, such as aircraft mechanics, computer-aided design, machine tool technology, medical laboratory science, dental hygiene, and nursing, to name a few.

Who is eligible for this program?

All Amazon full-time hourly associates in the U.S. who have been employed for three consecutive years are eligible to participate in this program.

What makes this program unique compared to other tuition assistance programs at other employers?

Unlike traditional tuition reimbursement programs, we exclusively fund education only in areas that are well-paying and in high demand according to sources like the U.S. Bureau of Labor Statistics, and we fund those areas regardless of whether those skills are relevant to a career at Amazon. In addition, the Amazon Career Choice Program will pay tuition and fees in advance rather than reimbursement after the completion of the course.

What fields of study are qualified for the program?

The Amazon Career Choice Program will pre-pay 95% of tuition and associated fees at accredited schools for courses that lead to technical and vocational certifications or associate's degrees in eligible in-demand fields, such as Engineering, Information Technology, Mechanical and Electrical Trades, Healthcare, Construction, Transportation, and Accounting. Specific examples include aircraft mechanics, computer-aided design, machine tool technology, medical laboratory science, dental hygiene, and nursing. This program focuses on technical and vocation training programs and does not apply to Bachelors or Master's degree coursework.

What are the maximum benefits under the program?

Amazon will pay up to 95% of the tuition, textbook and associated fees up to a maximum of $2,000 per year for four years.

Is online course work eligible for Amazon's program?

Yes, if the course is from an accredited school and in an approved field of study.
If you work at Amazon (and if you're sure it won't get you sent to HR) you should probably kiss your bosses right on the mouth. You know, to show your appreciate for this awesome gesture.
Take Charge of Your Nursing Career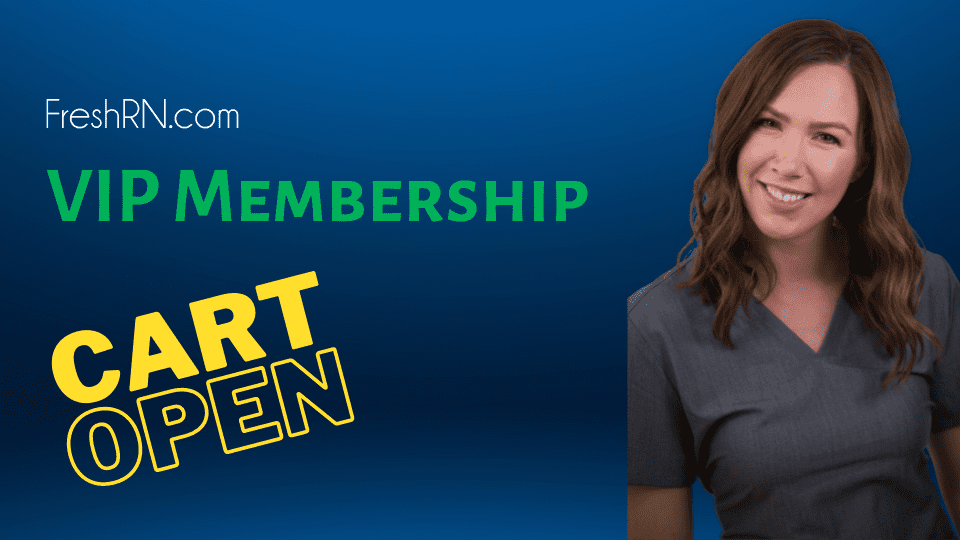 Your first year as a nurse is daunting. You need someone in your corner telling you what your managers really need from you, helping you learn to interact with your preceptor, and really just manage your life. Find all that an more with the FreshRN VIP - Membership.
I'm Ready to Thrive
Ok. That's probably not good career advice right there. But, you should tell them how appreciative you are that they are interested in your happiness whether that be Amazon or elsewhere.
Read more about the Amazon Career Choice Program.
Download Nurse Bingo Today!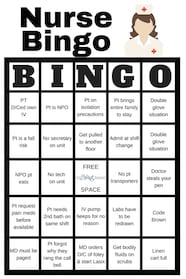 Liven up any shift with a fun game of bingo. See who can fill a row first!
Fill a whole card and lose grip with reality.
Your privacy is protected. We will never spam you.