*articles contain affiliate links*
The best places to study for tests and do homework will be quiet and private. This guide will show you 7 amazing places to study – and some of them will surprise you!
Best Places to Study
That feeling is all too real. You have a really difficult test or a large project due soon. You try to study in your house, but you just cannot focus! So you grab your phone and search, "places to study near me."
Thankfully, there are quite a few study locations near you, and some of them you might not even know about.
Nursing school is stressful enough, don't let trying to find quiet places to read give you anxiety.
Here are 7 good places to study right in your town.
1.) Library
One of the most obvious places to study is the library. They are popular places to prepare for tests because they are so quiet and offer free Wi-Fi. Some libraries also have rooms you can reserve for group study sessions.
Libraries were literally designed for helping people learn. The only downside is they close so early. Most are only open until about 8 p.m. But some college ones are open much later.
2.) Where to Go on A Sunday – Church Hall
When I am looking for quiet places to study near me, one place I often overlook is a church. But that's actually a really great option if your church offers it.
Lots of churches offer college student ministries and outreaches. If you can find the person in charge of young adult groups, you can ask if they have study groups.
If you aren't religious, there are plenty of other places on this list you can try instead.
3.) The Park
When the weather is cooperating, go and spend some time at your local park. There are so many great things about reading and doing homework outside. Not only will you benefit from vitamin D, but you can take study breaks and walk around.
Studies have shown exercise can improve memory and thinking skills.
Some parks have open benches. Others have shelters. If you are going to be working on your computer, you will want to find a park with a shelter so you can see your screen.
4.) Coffee Shop
Local coffee shops are also good places to study. There are often quite a few near local colleges. If those are packed, try visiting one in a nearby town.
The only downside to doing homework here is that they tend to be crowded and sometimes people want to try and chat with you.
You can avoid the crowds by going during off-peak hours or trying to find one that isn't as popular. Put on headphones to send a general "I don't want to chat" vibe and decrease the chances of being approached.
5.) Bookstore
Bookstores are public places to study that are often overlooked. They are quiet and often have lots of places to sit and read. Sometimes you can find a couch or chair in the back of the store that is more secluded.
Some bookstores have coffee shops in them for an extra bonus.
6.) Hotel Lobby
A hotel lobby is one of the public study places that most people forget about. But this is such a hidden gem. There are lots of couches and it's usually pretty quiet, especially in the off-season.
Most places won't mind if you study there. But always ask first, just in case they are busy and want to reserve the lobby for paying guests.
You'll have more luck studying in convention centers and larger hotels since they will have more space.
7.) Museums
Finally, museums are often quiet and provide lots of time for focusing on your homework. In fact, lots of museums have outdoor patios with tables where you can sit and study. If you prefer to be around lots of people a museum lobby bench can be one of the best places to do homework.
Another benefit to museums are the breaks you can take and walk around. Get up, stretch, give your mind a break. Or put some class facts on your phone and listen as you walk around.
8.) Anywhere
This one is a bonus place to study. With Nursing.com Nursing Student Academy you can literally study anywhere! They even have a free version which allows you access to:
Courses

Study Tools

Lesson Quizzes

3 Study Plans

Picmonic Integration (coming soon)
You get all of this for up to 10 minutes a day for free!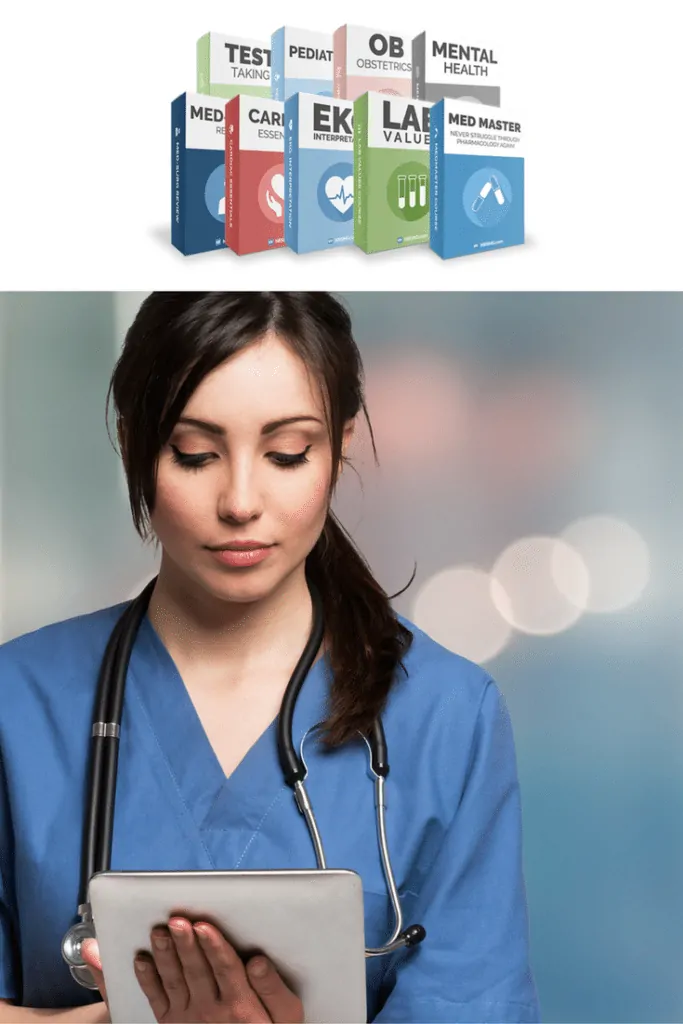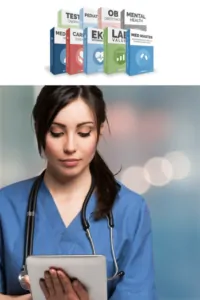 Where to Study
Finding places to do homework can be simple, just think about places with tables. You could even visit bakeries or restaurants like Panera Bread. Lots of places offer free Wi-Fi as a way to attract students like yourself.
The most important thing to keep in mind is how you learn best. Are you an extrovert that gets an energy boost when you are around more people? A coffee shop will be the best. But if you are an introvert and need complete silence, perhaps a library or study hall is the place for you.
Above all, keep asking your classmates and teachers for places around town that you might have overlooked. Their wisdom can be so helpful.
5 Essential Nursing School Study Tips
Finding a place to study is only one piece of the puzzle. If you want to get the most out of your classes and do your best, you'll need to create good study habits and learn more about yourself as a learner.
Here are 5 study tips that will help you be a better student.
Take Care of Yourself
First, you have to take care of yourself. This might seem like basic information, but it is so very true. Your memory retention will increase when you get plenty of sleep and eat right.
It might be difficult to create a bunch of changes all at once. So try to make smaller ones. Maybe go to bed a half an hour sooner each night. Drink 2 more glasses of water each day.
And take care of your mental health too – it is just as important as your physical health. In fact, your mental state can cause you to take on unhealthy habits like stress eating. Enroll in a yoga class or get a massage right before a big test. You'll retain more facts if you have a healthier body and mind.
Self-Evaluate
Another very important part of studying is knowing yourself. What are your triggers? What helps you learn the best? Answering these questions will help you create learning environments that will encourage subject retention.
Ask yourself these questions before studying:
Am I an introvert or extrovert?
Does noise or silence help me focus more?
How long after starting to study do I begin to lose focus?
What are the main things that distract me?
Where am I the most comfortable?
Are there quiet places to study that I haven't tried?
After you answer those questions, find a place that will encourage focus and productivity.
Treat Studying Like A Job
It's easy to procrastinate homework and think you can just do it later. We don't procrastinate our jobs, we shouldn't treat studying for nursing school any differently.  When you begin your homework, "clock in" and focus as if you are being paid to do it.
All the knowledge you are learning will be used in your role as a nurse. So it is incredibly vital that you learn everything in your classes.
Ask for Help
Next, admit when you need help and reach out. You can ask for help from your teachers or fellow students. But it is going to be worth your time to hire a nursing tutor if a class is too challenging. You can hire one online and meet at convenient times.
Celebrate At The End
Finally, don't forget to really celebrate at the end! When you pass your classes, treat yourself! Nursing school is hard work. Give yourself the credit you deserve for all the focus and long hours. Plus, this positive reinforcement will motivate you to keep on working hard in your other classes too.
More Nursing School Help
As you work hard and study through nursing school, here are some more articles that will help you along.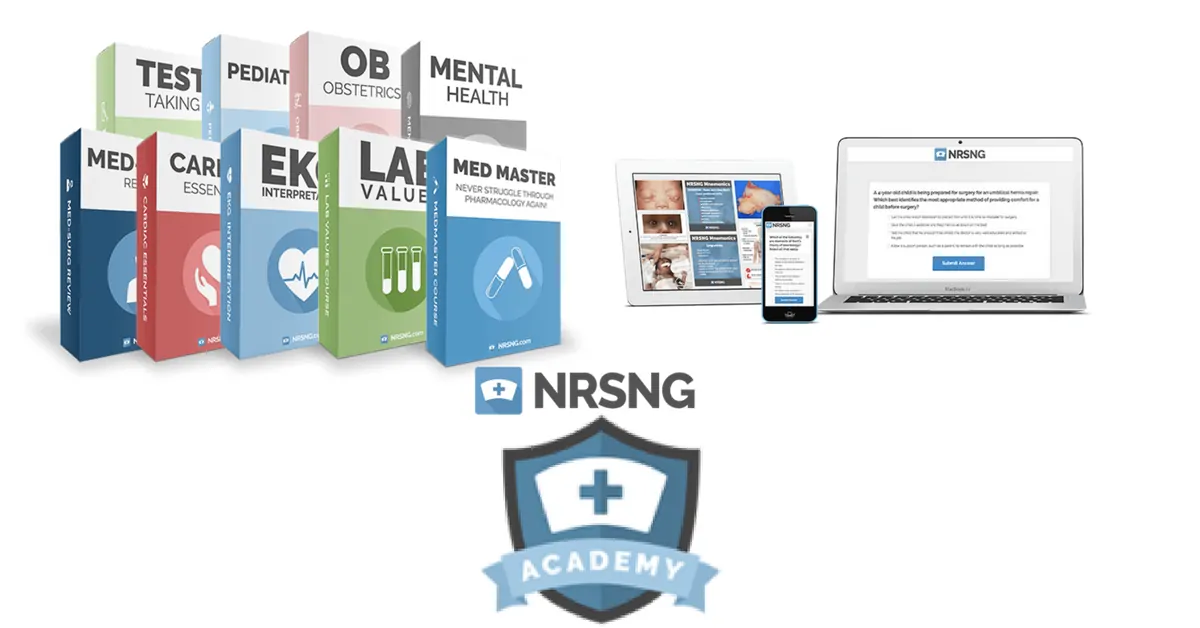 Nursing.com Nursing Student Academy

Study Guide for Fundamentals of Nursing

How to Become a Straight-A Student: The Unconventional Strategies Real College Students Use to Score High While Studying Less

The Everything Guide to Study Skills: Strategies, tips, and tools you need to succeed in school!

Make It Stick: The Science of Successful Learning