*articles contain affiliate links*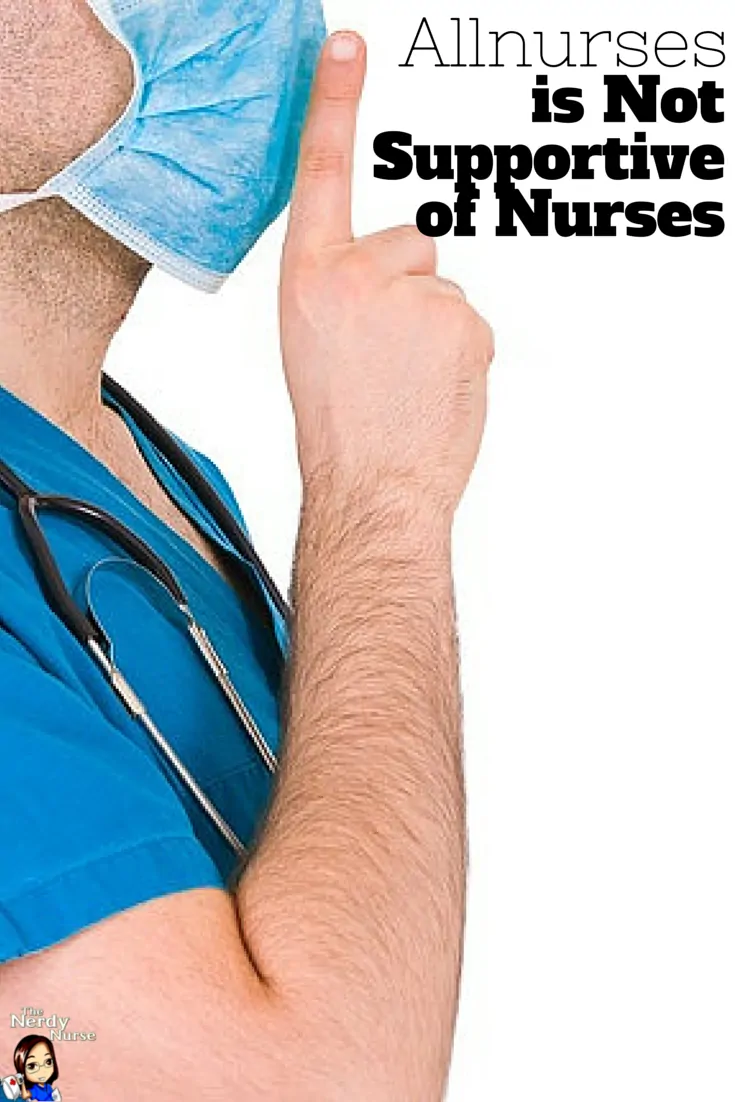 There was a time when I thought that Allnurses promoted online collaboration and support for nurses. I was wrong. Allnurses only intends to support themselves by padding their pocketbooks with ad sales garnered by promoting anonymous rants and gripe sessions. They claim to promote nursing, but they shun any nursing experts who can provide valuable insight to the conversations if that expert happens to have a blog.
Allnurses is a Huge Nursing Forum
Without a doubt, Allnurses is one of the largest nursing forums on the web. Heck, they may even be largest. They have an incredible potential to help other nurses connect with each others and help each other. They could do this even better if they allow nurse entrepreneurs to interact with their community and share their content.But all nurses does not permit nurse bloggers to post and on their website and share their own content. They don't allow nurses who have blogs or business a to have a link in their signature and if they share their own content they are moderated and told to stop. But it's not because they don't  want links in signatures. No. It's because they want to sell links in signatures. They also wish to keep any and all traffic on their own site.
I'm not talking about trying to prevent spam. I get that. What I've posted insightful, long, and well thought out responses to threads with a link to relevant content. What I've done in the past has actually improved their SEO by linking to relevant and high page rank content. Even so,  I'm told to step off.
 Allnurses Tells me to Stop Helping Nurses
As a successful nurse blogger, I understand what they are doing in terms of trying to keep their traffic. But I think it's pretty audacious of them to have no desire to be a bigger part of the nursing community online. It seems as though they think they are the only nursing community online and unless you are willing to pay them are not allowed to participate.
Here's a friendly little notification I received from Allnurses today:
Dear TheNerdyNurse,
You have received a Warning at Nursing for Nurses – allnurses.com.
Reason: Self promotion
——-
Hi there. While we do appreciate that you have your own blog, promoting it in the way top you are currently, by continually linking to  nerdy nurse is not allowed. To this end we are placing your acct on moderation which means your posts must be reviewed by staff and your private messaging is disabled. This has been discussed with you several times now over the past few yrs.
——-
This Warning is worth 50 point(s) and may result in restricted access until it expires. Serious Warnings will never expire.
I am sure that after I post this that my account will be permanently banned, but I really don't care to participate in their restrictive website anymore. I'm probably committing a big blogging no-no, but I'm really annoyed with their attitude about "competition" for their content and I just needed to say that AllNurses.com really grinds my gears. They are preventing the nurses from getting insight from any entrepreneur nurse who may want to help their readers if they were given the ability to link to their content.
I wouldn't be surprised if any of my content that is linked to on their site by other users is removed in the future. Heaven forbid anyone click on an outbound link to another nursing-related site, unless, of course, they got paid for it.
Allnurses Bullies Other Nurse Bloggers
I am not alone in this. I could tell you countless stories of other nurse bloggers who have tried to provide mentorship and add to the conversation on Allnurses online to be warned, banned, or flagged in some manner. Interestingly enough, I know of at least one of them who was banned for answering a user question by linking to her own post and then was later asked to be a paid contributor to the site (at a pitiful rate, I might add).
Allnurses Doesn't Promote Nurse Entrepreneurship – They Stifle It
I've often considered starting me own nursing forum. Nurse entrepreneurs have so much they can offer online. We need a better and more centralized location to speak to each other because Allnurses doesn't want us.
But I want us. In fact, I want you! Do you run a nursing blog or business? Feel free to link your website in the comments below. My links are do follow and if you are willing to take the time to comment on my blog I think you deserve your link. I care about all of you and your success online and I hope that others click on your links and go to your page.
Download Nurse Bingo Today!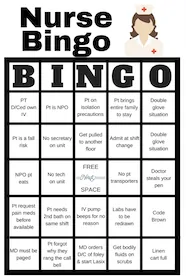 Liven up any shift with a fun game of bingo. See who can fill a row first!
Fill a whole card and lose grip with reality.
Your privacy is protected. We will never spam you.