*articles contain affiliate links*
I don't care.
Those aren't the words you want to hear coming from the mouth of a nurse.
Now true, nurses are human, and there are things that we don't care about, but the phrase itself, while on the job,  just sounds so …. unprofessional.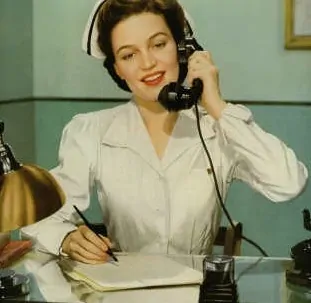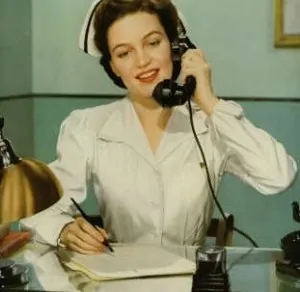 As nurses, we encounter so many challenges every day. Often times we have to wait on other departments, facilities, or patients. If we are not waiting on something (a lab, a transporter, a phone call), we are rushing to do or get something done ourselves. It's very much a feast or famine profession. It is rare that things progress and a steady predictable pace. We have those days, but they are few and far between. Most of the time we are constantly trying to balance the push and pull required to deliver good patient care. And sometimes that means being made to wait.
Now it is obvious that waiting is not always ideal, and can be very frustrating, especially with all the other things we have to get done in the day, but sometimes it is just part of the ride and we have to hold on. If, however, you feel you've been made to wait an inappropriate amount of time, then yes, I feel it is appropriate to voice your concerns. But make it clear, the concern is the needs of the patients that are being made to wait because of the delay. At least, that should be the reason you are annoyed. We are not above being made to wait, as nurses, but our patients should not have to endure this event any more often than necessary.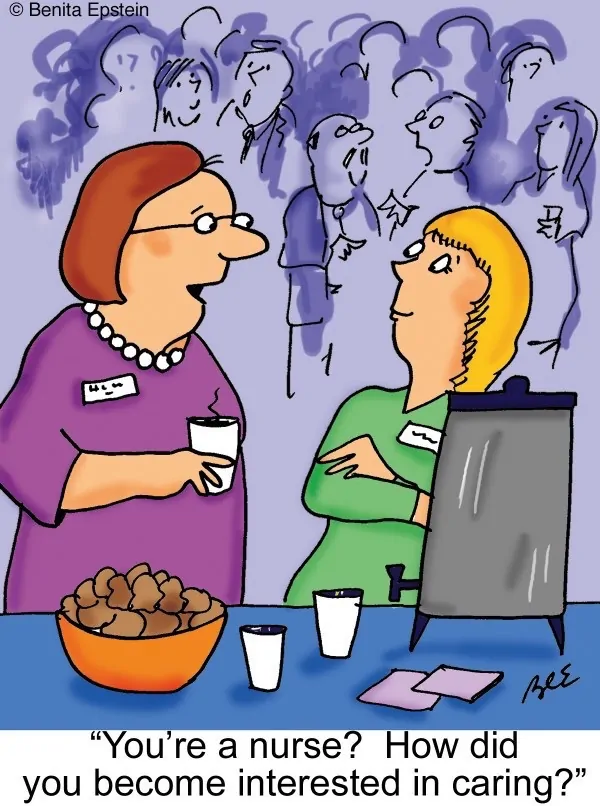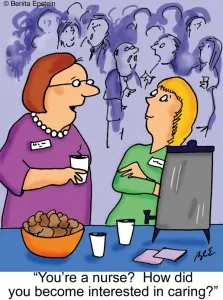 So if you are made to wait, too long, speak up for your patients. Don't however, made a dramatic event out of the situation and ask to speak to charge nurses and supervisors and make the conversation and ordeal consume twice as much time as it would have otherwise. Your patients are just going to have to wait longer in this instance. Also, if the Director of Nursing for the facility you became impatient with happens to call you to discuss the conversation that she just had with your boss, I would find it pertinent to be apologetic and professional. The last words I would personally utter is: I Don't care.
As nurses we should care. We should care about our demeanor and if we are interpreted as professional and competent. We should care if someone feels we were rude to them. We should make an effort to right our wrongs and to continually grow and learn in order to promote ourselves and our chosen profession the the highest levels possible. We should do all this be cause We Do Care.
The very essence of nursing is caring. Remember, your patient is not always the person in the bed in room 204. Your patients are anyone you interact with as part of your professional role as a nurse. It could be your fellow nurse, your manager, family members, housekeeping, and yes, even personelle from other facilities.
Professional Nurses Do Care.
Be a professional Nurse.
Download Nurse Bingo Today!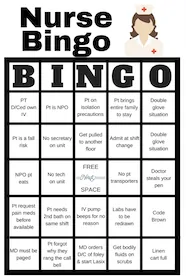 Liven up any shift with a fun game of bingo. See who can fill a row first!
Fill a whole card and lose grip with reality.
Your privacy is protected. We will never spam you.