*articles contain affiliate links*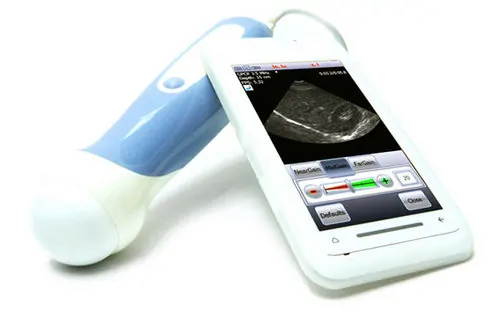 So you need to get an Ultrasound? No need to line up an appointment, doctor's order, technician, and pay some enormous fee. Nah… There's an App for that!
Ok. Well maybe not yet, but soon that could be a very real possibility.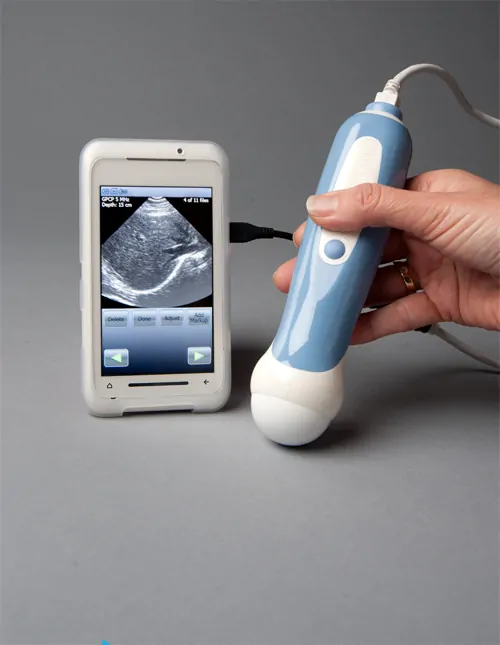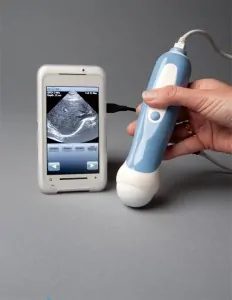 John Cook at GeekWire writes about a company called Mobisante who "is looking to transform the industry with a new technology that turns a smartphone into a miniature ultrasound device". Ultrasounds are so bulky and expensive, you know. We need a version that anyone with a modest $7,495 and a smartphone can easily put into their pocket.
Ok.
So it's aimed at medical providers, and not consumers. And it's not quite ready for your iPhone… yet. But I'm sure some rich soon-to-be-momma's would gladly fork out the cash to get a look at their future kid whenever they wanted. Honestly, if I had that type of cash to throw around when I was pregnant, I can't say I wouldn't have entertained the idea.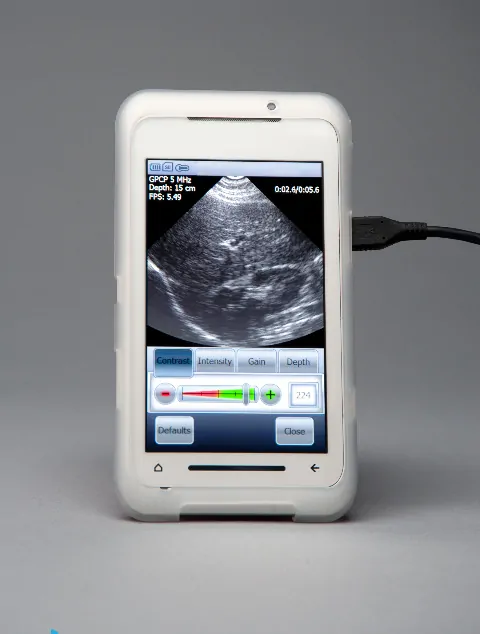 But it's possible that Mobisante will be selling this incredible ultrasound attachment within the next month. According to BusinessWeek, top-end portable ultrasound systems currently cost upwards of $100K. So if you think about it, $7,495 is really just a drop in the pan in the world of medical devices. Of course, the FDA isn't making this an easy process for the parties involved. As  VentureBeat states "it has dragged on so long that reporter Heather Kelly notes that the system "ships with a Toshiba TG01 touchscreen phone running Windows Mobile 6.5 — a device that was originally released in 2009.""
But apparently, they are bringing this device to market much faster than others have in the past. So perhaps there is still hope for innovation in healthcare with being trampled by regulatory agencies. Mobisante executives state it's "probably the shortest time frame for a medical device to move from concept to a commercial product."
The Mobisante portable ultrasound device is a competitor of  GE's new Vscan device. The company is founded by former Microsoft mobile executive, Sailesh Chutani, and David Za, a researcher at Washington University in St. Louis. Mobisante is backed by WRF Capital and other investors.
What exactly would a Smartphone Ultrasound look like?

More details at: Technolog – Your next ultrasound: Delivered on a smartphone?.
Download Nurse Bingo Today!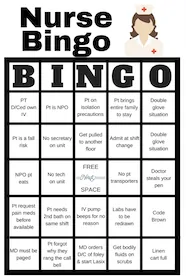 Liven up any shift with a fun game of bingo. See who can fill a row first!
Fill a whole card and lose grip with reality.
Your privacy is protected. We will never spam you.