*articles contain affiliate links*
I am so thankful for my nursing apps! They cut down on my nursing duties and just make my job so much easier. I'm thrilled to share with you my picks for the most useful free nursing apps.
A Guide To The Most Useful Free Nursing Apps
Diseases Dictionary
A completely free medical dictionary app containing medical disorders & diseases with detailed definitions, symptoms, causes and treatment information. It works offline without any type of data or network connection. This app provides comprehensive information about how to deal with symptoms/how to prevent the disease; and how to improve knowledge about diseases. It contains a symptom search that will list possible causes. Information on prescription drugs is also included.
Merck Manual
Merck is the oldest continuously published textbook for English-speaking medical professionals. The amount of clinical information currently doubles every 18 months. This app will help you stay up to date on current information. It provides health care practitioners and students with clear, practical explanations for thousands of conditions in all major medical and surgical specialties.
This app includes "How to Do" videos on numerous outpatient procedures and physical examinations; quizzes that check knowledge of medical disorders, symptoms and treatments; interactive case simulations that test the ability to treat a specific patient over the disease course; and editorials written by top medical experts.
MedPage Today
MedPage Today Mobile provides breaking medical news and comprehensive reference information with daily coverage of over 30 specialties and annual coverage of over 60 meetings and symposia. Physicians and other healthcare professionals may also receive Continuing Medical Education (CME) credits at no cost for participating in MedPage Today hosted educational activities. It does require a free registration with MedPage today either though the app or online.
NursingCenter CEConnection
This app allows you to earn continuing education contact hours on the go. No matter where you are, you can view CE courses and complete them offline. Then, when you're back online, automatically sync them with your CE Planner account and access your certificate. Created by nurses, for nurses, this app provides more than 1,300 continuing education activities, including your own CE planner tool.
Google Play
NurseGrid
This is the first calendar app built just for nurses. It allows for schedule management across several work sites. Once connected with other nurses you can see each other's work schedules and quickly find nurses you can swap shifts with. End the headache of phone calls/emails/texts by inviting your colleagues through Facebook and email integrations. NurseGrid was founded by RN's, and with the mission to help nurses take control of their work life and time lost managing schedules.
IV Infusion Calculator
A simple, straightforward, and useful IV infusion calculator! This calculator works great whether you are using a pump or gravity. It will give you the answer in mL/hr, gtts/min, and gtts/15 seconds. You can also plug in the mL/hr to get the infusing dose. This app also includes an IV Push calculator and a Fluid Rate Calculator.
Which of these free nursing apps is your favorite? I personally like the CE on the go app. It makes my life so much easier to not have to worry about fitting CE into my busy life. Pin this post so you can come back to it!
Looking for even more nursing apps? Check out:
Nurse Practitioner Quiz Exam 2018 Ed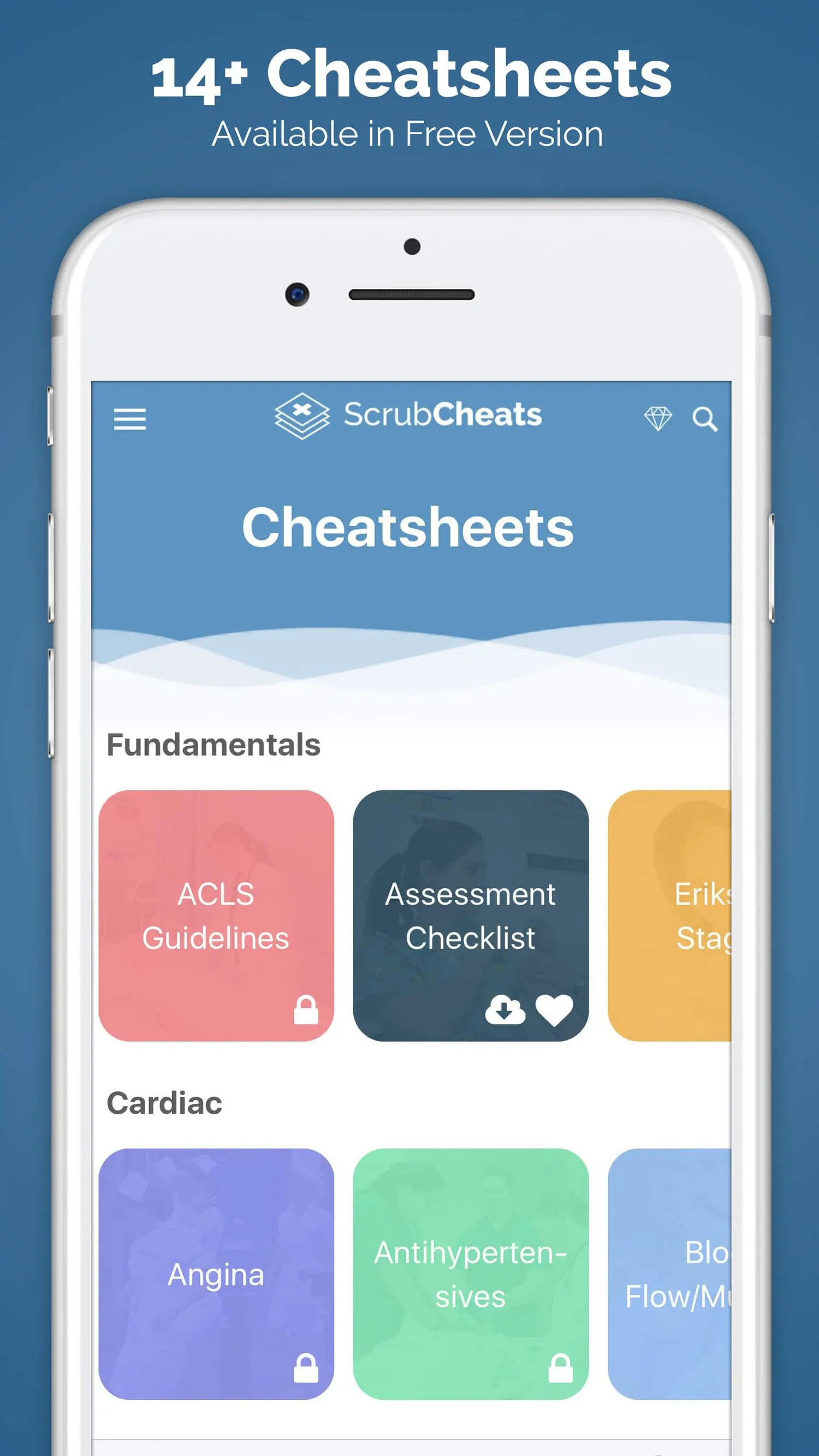 Nursing.com Scrub Cheats

Flashcard For ANCC Nurse Executive 2018 Ed

Download Nurse Bingo Today!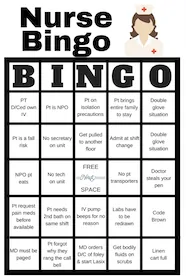 Liven up any shift with a fun game of bingo. See who can fill a row first!
Fill a whole card and lose grip with reality.
Your privacy is protected. We will never spam you.