*articles contain affiliate links*
Guest Blogger: Scott Piro
Mobile Health ("mHealth"), the use of mobile technology to deliver healthcare services and information, skyrocketed in 2012. 44 million health apps will have been downloaded by the end of the year (predicted to reach 142 million downloads by 2016), and consumers are now spending $700 million per year on these apps. There are over 10,000 health apps in the iTunes app store, the number of American using smartphones for health information grew from 61 million to 75 million this year, and 88% of doctors would like patients to monitor their health at home.
So what are some of the top medical and health apps we'll be using in 2013?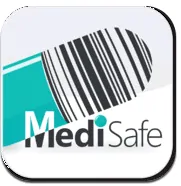 1) MediSafe Project – MediSafe Project is the first-ever cloud-synced pillbox app that not only reminds you when it's time to take your medication, but also sends your family, friends and caretakers alerts if you miss a dose, leveraging the power of your support system to keep you healthier. Compatible with the FDA's drug database, generic and brand name medications autocomplete as users enter them – automaticall recording the correct pharmaceutical name, manufacturer and medication strength. Or, use your smartSphone's camera to snap the FDA's universal National Drug Code (NDC) number, found on all original pharmaceutical packaging, to enter a medication. iPhone and Android. Free.
2) EveryoneEat! – EveryoneEat! helps the 150 million American living with a chronic condition or dietary restriction find restaurants serving meals appropriate for them. By partnering with nationally recognized health associations, clinical and registered dietitians, and thousands of your favorite restaurants, the app finds dishes that meet your dietary needs and displays them by cuisine type or restaurant name. Simply enter your age, height, weight, gender and activity level, and the app is ready to use. iPhone and Android. Free.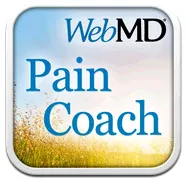 3) WebMD Pain Coach – WebMD Pain Coach helps people with chronic pain conditions make daily health and wellness choices, so they can manage their pain smarter. From back pain to migraines, the app lets you record daily pain levels, export your pain history to PDF and email it to your doctor. You can also select doctor-approved goals from five lifestyle categories related to your pain condition(s): Food, Rest, Exercise, Mood, and Treatments, view 'bite-sized' tips matched with your goals and organized into the same five lifestyle categories, and read hundreds of articles, videos, slideshows and quizzes on pain management related to your condition(s). iPhone only. Free.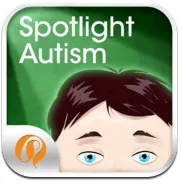 4) Emotion Select – Part of the 'Spotlight Autism' app series, Emotion Select helps children on the Autism Spectrum Disorder (ASD) or those suffering other social delays practice learning and identifying emotions. After reviewing illustrations for joy, sadness, anger, surprise, and fear, children are given the chance to anticipate and apply them in 'real life' social situations. Includes statistical analysis for parents, teachers and therapists to track specific strengths and weaknesses of children's learning progression. iPhone only. $9.99.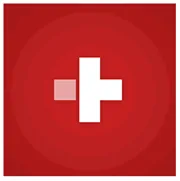 5) Emergency Kit – Emergency Kit is an easy way to aggregate all of your most critical information – and could save your life in a medical emergency. Emergency technicians will be able to view your vital stats including blood type, allergies, medications, and emergency contacts within the app. It can also turn your phone into an SOS light beacon, send out an emergency text message or email with your GPS coordinates, or look up how to treat different injuries. Windows Phone. Free.