*articles contain affiliate links*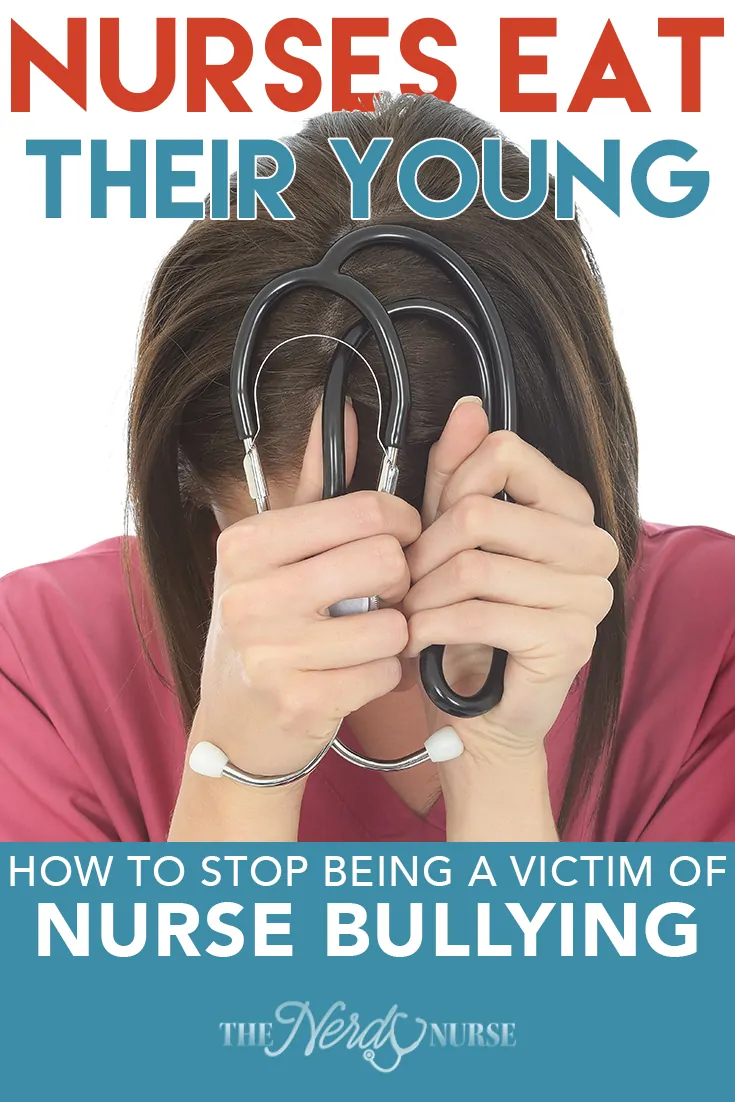 Gain Confidence & Crush Your First Year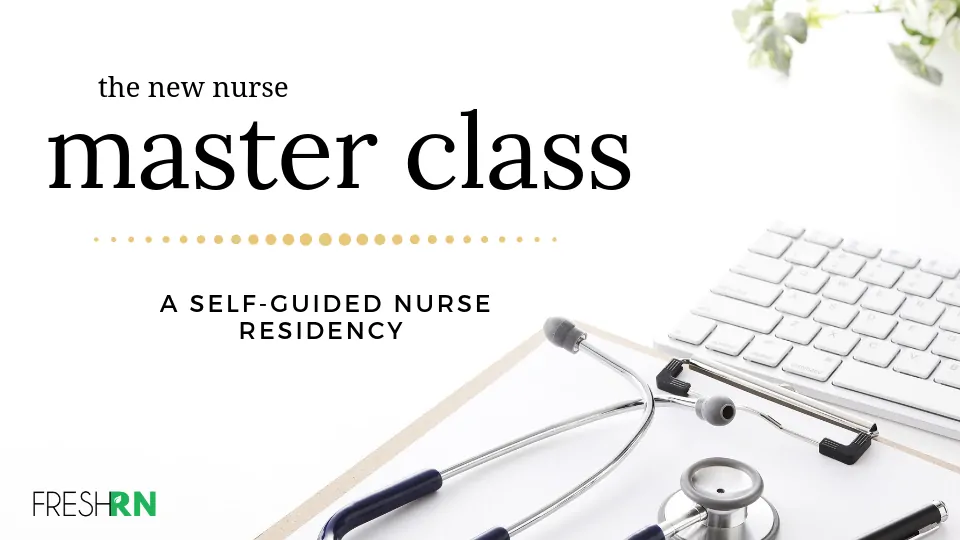 Your first year as a nurse can be daunting. You need someone in your corner telling you what your managers really need from you, helping you learn to interact with your precentor, and really just manager your like. Find all that an more with the Fresh RN New Nurse Master Class.
Start Now
Nurses eat their young. If you're a nurse and haven't experienced bullying, you likely know someone who has. When I speak about social media and talk about how my bullying experience lead me to find community and connections with nurses online, I always have nurses who approach me after my talk to confide in me their bullying experiences. This happens without fail. I am thankful to make connections with my audience, but it saddens me that this is often the area that sparks a deeper connection.
No one talked about nurse bullying in nursing school. When I did learn this was a common phenomena, I couldn't believe that this caring profession would create such hostile work environments. To this day, I still struggle to answer the question: Why do nurses eat their young?
Graduating from nursing school and taking your NCLEX are huge milestones that are also stressful events. Then you finally make it and are actually excited to start your career. I remember being excited to work, eager to learn, and ready to put my newly learned skills to use. And then suddenly because I asked one simple question, I became the target of a nurse bully.
Nurses Eat Their Young
I was just out of nursing school and didn't have any resources to help me with my bullies.
It started off with just one nurse. That nurse made it her goal to turn others against me. She would call me stupid in front of doctors, go behind me and look through my charts trying to find mistakes, and she even tried to get my patients to say I was doing a bad job. Then she was able to get the other nurses in on it. I learned all too quickly the truth in the statement that nurses eat their young.
[easy-tweet tweet="60% of nurses quit their first job within the first year." user="thenerdynurse" hashtags="#NurseBullying"]
I was learning why 60% of nurses quit their first job within the first year. Lateral violence was very real! However, I was stubborn. I was going to stick it out and I endured the torture for several years.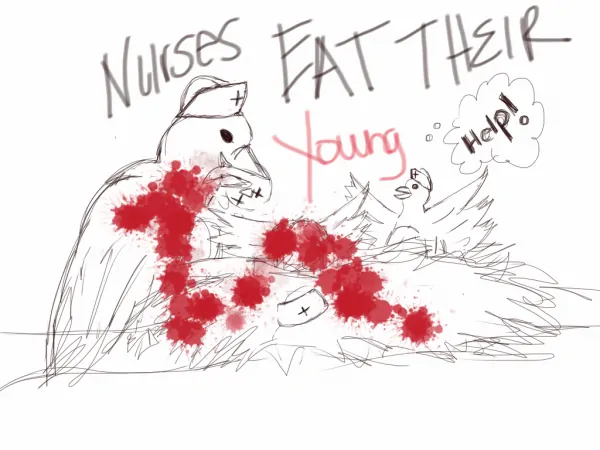 I did try and better my situation. I documented everything including every comment, insult, and every threat. I followed the chain of command and made sure to document those conversations also.
The Hardest Lunch Break I've Ever Taken
Everyone has a story of their defining moment when they realize just how bad their bullying has become. Mine came while taking a much-needed lunch break. It was a common occurrence for the main bully and her friends to go to lunch first. I would have to wait until they all came back before I could take my lunch break.
One day I was ready to take my lunch break before anyone else, so I went. I was sitting in the break room which had two tables. One by one the other nurses would file in to take their break. One by one they all sat at the other table until it was completely full. Eventually, a fifth nurse walked in, grabbed a chair from the table I was at and pushed it over to the other table. The five of them ate together leaving me to eat alone. This was the moment I realized they had all turned against me.
This spoke volumes and was one of the hardest things I have ever endured in my career as a nurse. In the end, I was forced out of my job.
Why Don't They Teach Nursing Students About Nurse Bullying?
I have often questioned why there is not a class in nursing school to teach us how to combat lateral violence, to address this ever-present phenomena of nurses eating their young, and to teach us how to identify and stop nurse bullies. This is a very real occurrence, and even though most of us weren't taught about it in nursing school, there are other resources available to us.
Get the Resources to Deal With Nurse Bullying
Renee Thompson has developed a new program to help you learn how to combat nurse bullies. This program is sure to be a great help and is one that I think every single nurse should take, even if you've never been bullied. Because although it's often thought of as only occurring to new nurses, it can happen to any nurse, at any age, and for any reason. Renee knows this all too well, and lectures internationally on this topic. When she created an online course to share her in-depth knowledge of the subject of nurse bullying, I was thrilled and had to share it with you.
Her Nurse Bullying Modules will walk you through:
How to Recognize bullies.
How Bullies choose their targets.
Strategies to avoid becoming a target.
How to confront bullying behavior.
And finally, this program will give you articles, videos, interviews and a ton of other resources that will help you bully-proof yourself and help others.
I wish I had access to the Nurse Bully Modules when I had first started out. I would have paid thousands of dollars to get the resources I needed to stop my bully in her tracks. I am sure my first employment experience would have been very different if I had the resources available to know how to deal with it. Renee provides useful tools to help you to stop being a victim of nurse bullying and start to love nursing again.


If you're experiencing bullying in nursing, I strongly recommend taking Renee Thompson's Nurse Bully-Proofing Modules
Download Nurse Bingo Today!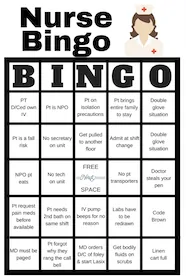 Liven up any shift with a fun game of bingo. See who can fill a row first!
Fill a whole card and lose grip with reality.
Your privacy is protected. We will never spam you.