*articles contain affiliate links*
In this post, we'll review the Ballistic Tough Jacket Maxx and Urbanite and discuss whether they are the best ballistic iPhone 6 cases. Let's dig into the world of ballistic iPhone cases.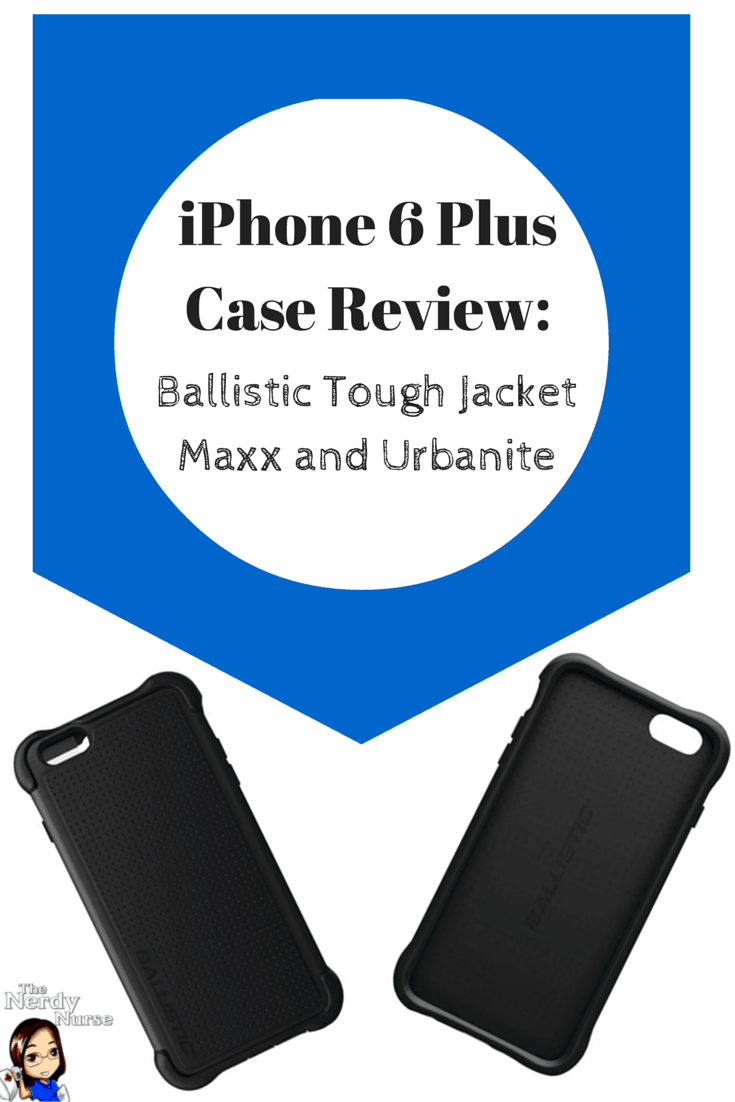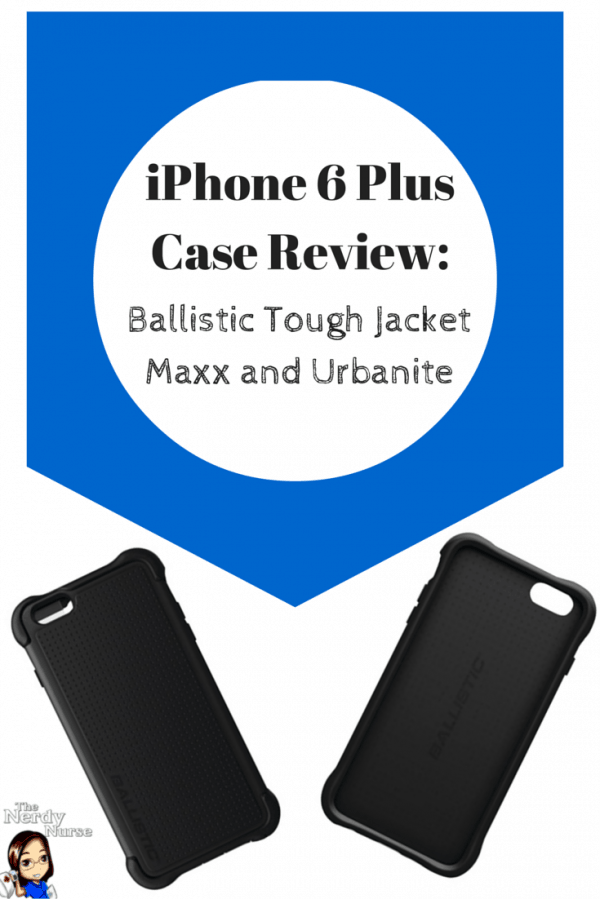 When the new iPhone 6 Plus came on the scene I knew I just had to have one, even though they were the bigfoot of the tech world and nearly impossible to find. But even before I had my hands on the phone itself I was looking for a case to protect it. With the big deal that was made out of #bendgate I knew that I couldn't risk one second of having outside a reliable case. Luckily, my husband and I received the Ballistic Tough Jacket Maxx and Urbanite iPhone 6 Plus cases to review. This iPhone 6 case review post will specifically focus on matters of durability.
I have to admit, I've been really interested in the Ballistic brand after they made people shout "I just went Ballistic" and toss their old phone at CES in exchange few a new Ballistic case. Any company that can bring grown men to shout an odd phrase in the middle of the biggest electronics conference in the world get's a gold star from me. So I was eager to see if their products lived up to the loudly shouted CES-hype.
I personally think that the Tough Jacket and Urbanite are some of the best ballistic iPhone 6 cases.
Ballistic Tough Jacket iPhone 6 and iPhone 6 Plus Cases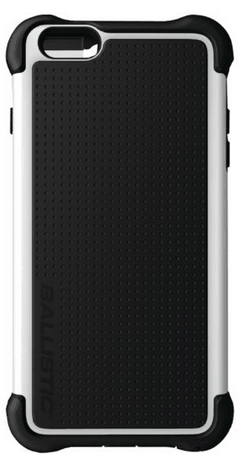 If you want the top tier of protection then you'll want to check out the Ballistic Tough Jacket Maxx. This Case offers three layers of protection for those who want to keep their investment safe and get the greatest return later when trading in or reselling. I try to think ahead and keep my phone in pristine condition thus increasing its value in the future when you may need to snag the latest edition of my gadget. Oh, and I'm a bit obsessive about keeping it scratch free as even the tiniest blemish on my idevice drives me nuts!
Features of the case include:
Reinforced Ballistic Corners that provide protection against cracked screens due to corner drops

Raised lips and corners provide protection from surface shock and scratches

7 ft. high impact drop protection

Replaceable screen protector

Rugged holster clip available
The Tough Jacket Maxx has a Hard exterior shell, a soft shock absorbing inner silicone lining,  and a screen protector that snaps into the front of the case. I've had cases with the dual hard layer and soft layer before they work very well but the addition of a screen protector really makes this one stand out from the pack. I'm always worried about scaring my precious screen. If one scratch were to be there it might as well be on the inside of my eyeball. I just can't stop looking at it and consequently, ruin my experience watching videos or playing games. I think about it even when I'm not using my phone, which can be really debilitating to my almost-non-existent social life. The screen protector is placed on the front of the phone and it slides into the soft layer with bumpers on the sides and front to protect from falls of any angle including face down. After getting everything adjusted you just snap on the hard outer coat and protect your device from most forms of damage that you may attempt to inflict. It also features a tested drop rating up to seven feet which should cover even being dropped from the hands of an NBA All-Star, or maybe just being thrown up in the air by one very anxious 5-year-old.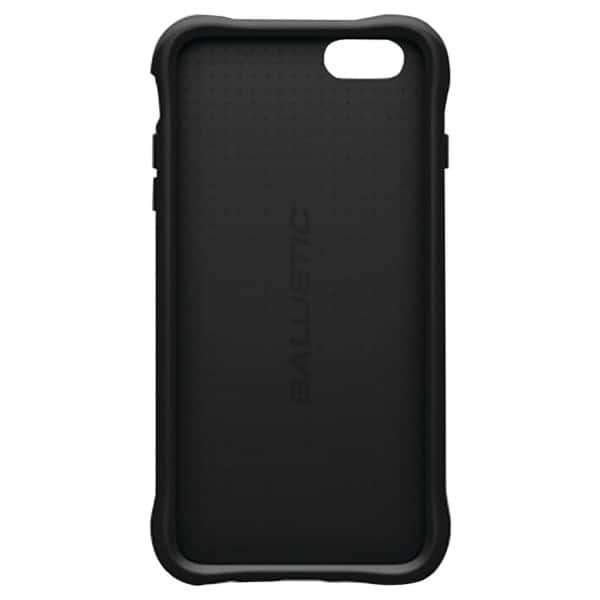 If you want a case that is a little slimmer, the Ballistic Urbanite might be right up your alley. The feel of the case is different than any other case I've felt before. I would almost describe it as supple. I can honestly say I would never think plastic/rubber could feel so nice.
Since the iPhone 6 plus is already so big having a slimmer case that still offers great protection and a clean look to keep with traditional iPhone design.
Take Charge of Your Nursing Career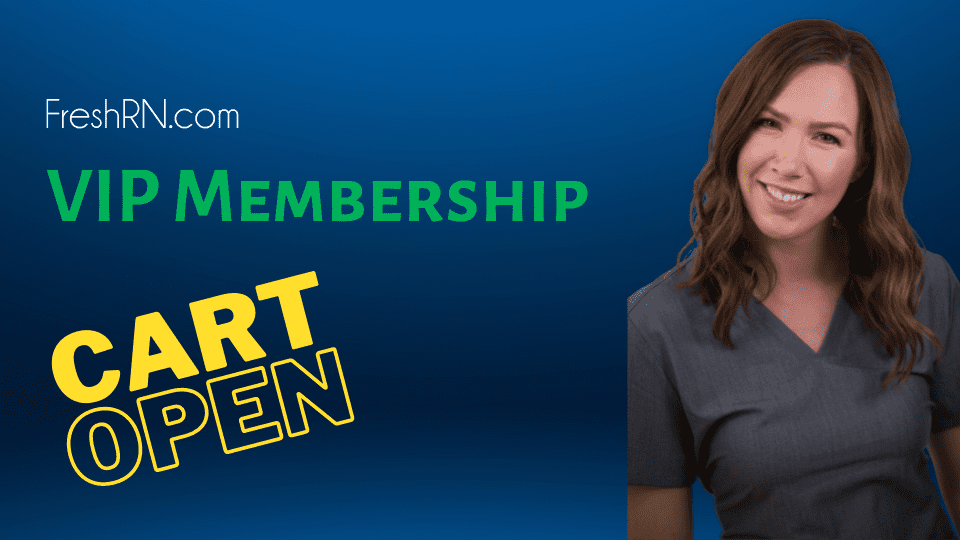 Your first year as a nurse is daunting. You need someone in your corner telling you what your managers really need from you, helping you learn to interact with your preceptor, and really just manage your life. Find all that an more with the FreshRN VIP - Membership.
I'm Ready to Thrive
Features of the Ballistic Urbanite case features:
Reinforced Ballistic Corners that provide protection against cracked screens due to corner drops

Raised lips and corners provide protection from surface shock and scratches

6 ft. high impact drop protection

Slim, sleek, pocketable design

Multiple layers
My favorite feature in this iPhone 6 plus tough case is the reinforced corners. It really gives the case a more solid feel and protects one of the most vulnerable areas on the phone.
Get your Ballistic iPhone 6 Plus Case Today!
These Both of these cases retail for close to $50 but can be picked up for about half the price on Amazon.com.
Pick up the incredible ballistic iPhone 6 case or the Ballistic iPhone 6 plus case today: