*articles contain affiliate links*
One of the coolest things about owning an iPhone is the boatload of accessories that are made to go with it. From nifty cases to clever audio accessories, I am constantly amazed by all the neat goodies you can get to accompany your iPhone.
So I took a little time and did some perusing to bring to your attention some iPhone accessories that I thought were pretty cool. I have to be honest. I get lost for hours looking at this sort of stuff. And yea… I have spent some cash on a nerdy novelty from time to time…
But, seriously, who doesn't need a mini plunger iPhone stand?!?!? I know I do!
Without any further delay, I bring you:
13 Awesome, Unique, and Nerdy iPhone Accessories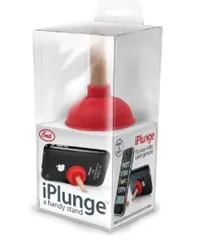 If you don't own your own mini plunger to prop your iPhone up with, then you just don't know what you're missing. This is a must-have piece of desk crap that is sure to elicit much laughter. Let's also not forget that it is also very practical.

Who doesn't want their own microscope?!?!
And one that can just slide right on your iPhone? Winning!

You could really freak some poor sap out with this stuck gum iPhone stand. Prop up your iPhone and be the office clown all in one fell swoop. Everybody wins!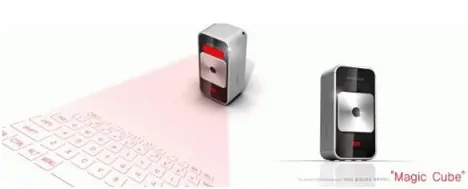 You don't get much more science fiction than a projection keyboard. But heres the thing: it's real! Now it is a bit pricey and a tad bit cumbersome. But the fact that this baby exists just warms my nerdy little heart.
Nintendo Game Boy Gameboy Silicone Case For iPhone 4 4G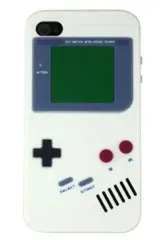 Holy Gameboy Batman! I'm sure this would fool a few folks into thinking you were hauling around an old-school gameboy. There's something beautiful and nostalgic about the green screen wonder that Nintendo changed the world with.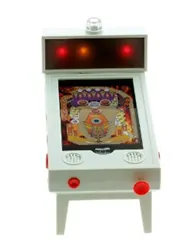 Who doesn't love pinball? And who doesn't want to play it on a tiny machine fashioned around your iphone? I know I do!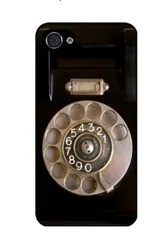 I want this case for one purpose: to show my kid what a phone first looked like. He'll laugh histarically when I tell him about corded phones and landlines. Although rotary phones were a bit before my time, my grandmother had one and I did actually use it a few times to make a phone call. That thing was a huge pain, especially when you're 5 and have a hard enough time remember a phone number, much less having to manipulate the craziness of the dial. And if I messed up, usually I just gave up. Nobody was worth that much effort to call.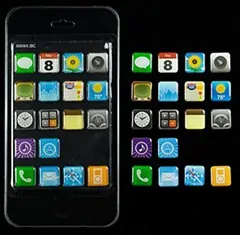 So technically these don't exactly go with your iPhone. But I just couldn't resist. They're App magnets and they are awesome!
I'm totally ordering a set of these to go on my file cabinets.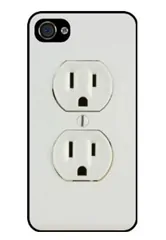 Maybe with this iPhone case I could do a two birds with one stone deal: stop my son from using my iPhone and keep his away from light sockets. He's probably too smart for that, but hey, a girl can dream. Serves me right for having a kid who loves gadgets as much as me. As Ty says "Mommy, you have to share."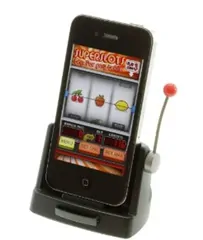 Perhaps I shouldn't be letting my 3-year-old play slots on my iPhone. The folders don't fool the kid. I can't hide apps from him. He's even gotten to the point where he's trying to download apps. It won't be too long before he's looking over my shoulder to see my iTunes password. But, I think he'd get a huge kick out of pulling the handle to play the slot machine. There's just something so much more gratifying about that handle pull over a capacitive screen button-push. You know?
Boombox – Metallic iPhone 4 or 4S Case by ZERO GRAVITY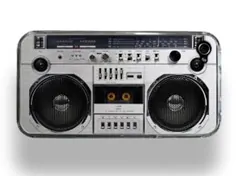 The 80's called, they desperately want us to relive their glory in our iPhone accessories. You can start with this boom box case. Just hold it over your shoulder and get your grove on.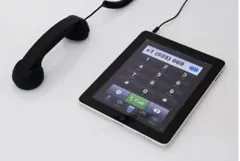 When I was in Las Vegas for CES 2011, I saw a guy walking in the airport with a big red old-school curly cord phone. I was "What??!?" Then I did some googling. Low and behold, I discovered it was a hipster headset. But hey, it grew on me, and I actually really dig it.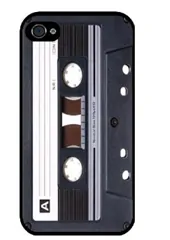 I have a boom box purse and a boom box bag. I should totally get this iPhonecase for when I carry it. It's the perfect way to pair your smartphone with your fabric 80's boom box replicas.
Oh… you don't have one?
You should get one.
Seriously.