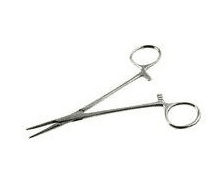 It would seem that if you are performing surgery specifically to remove a brain tumor, and when you get inside there is no brain tumor, you'd stop, right?
You wouldn't dig around for your own satisfaction. You already knew it wasn't cancerous, so you don't need to look for anything else.
He extra time in my head lead to the CSF leak which made for the most miserable 7 days of my life.
I had to have a lumbar drain inserted to relieve the pressure of the CSF. If I wanted to lift my head off the bed at all I had to call a nurse to clamp the drain or else my brain my squeeze through the holes in my skull. (And that lovely gem came straight from the mouth of one of my nurses to another nurse… that really comforted me. Let me tell ya)