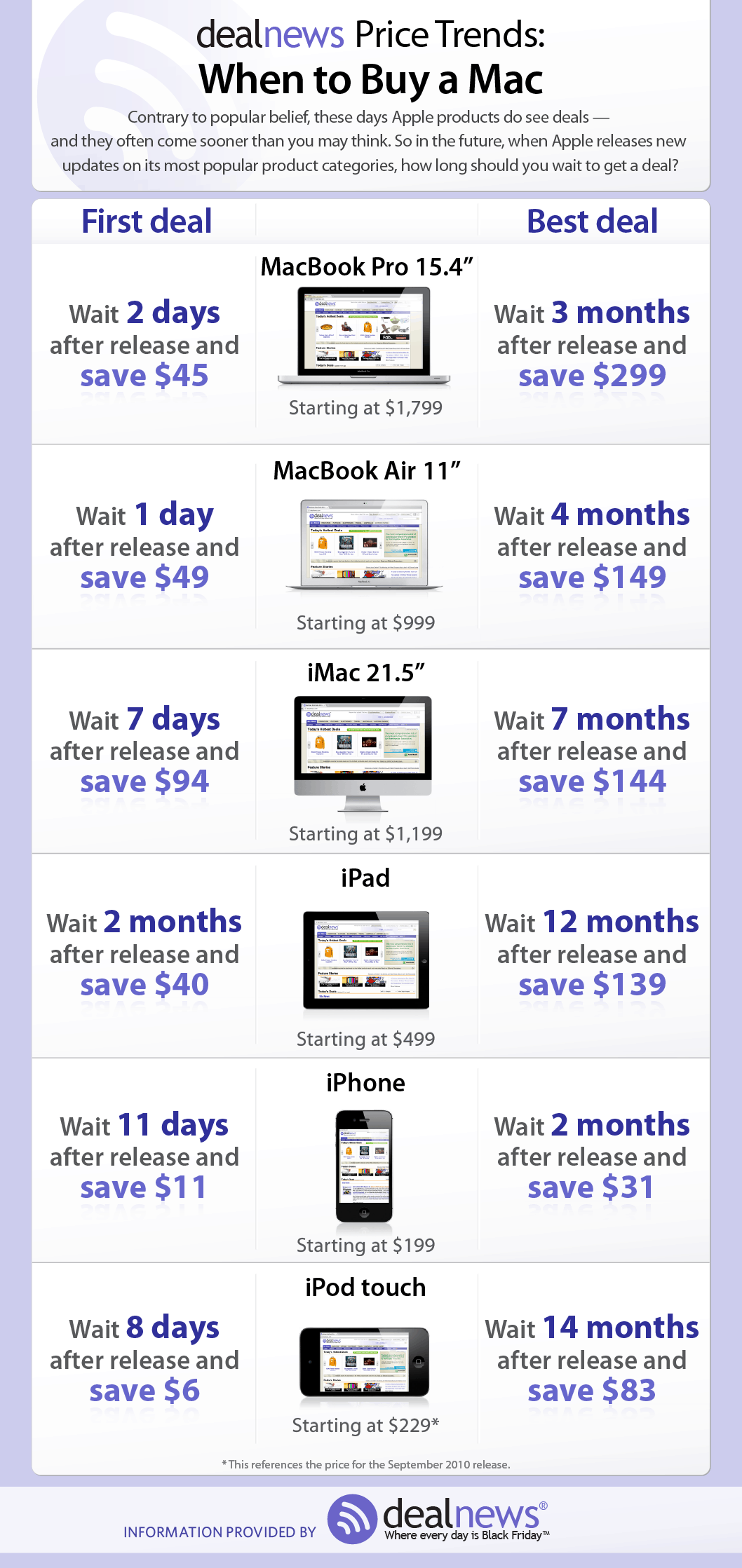 Apple keeps tight grips on the prices for their products. So tight that one might even suspect that they may have mastered the art of turning coal into diamonds much more quickly than the traditional methods… because their tight… you know…
Ok so there are a few ways to save a little bit of cash when buying an Mac. The article and infographic below are courtesy of dealnews.
If you're in the market for a Mac, I hope this helps!