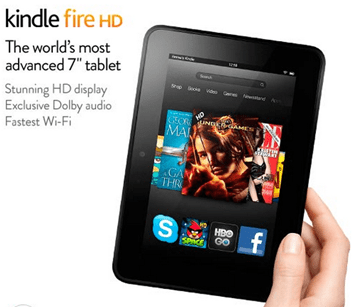 It seems that the Apple iPad may actually have itself a formidable competitor in the Amazon Kindle Fire HD.
One might argue that Amazon is simply picking up on the coat tails of what Apple has already pioneered. But it seems as though Amazon is delivering a comparable product at a fraction of the price.
The one detractor from the Kindle Fire HD is it's limited Apps marketplace. However, one might be able to overlook that short coming when they learn about all fantastic offerings of Amazon prime. I also am personally attracted to the smaller, more portable, size.