Short and Sweet Bio:
Brittney Wilson, BSN, RN, also known as The Nerdy Nurse, is a community manager for Next Wave Connect.  Her nursing speciality is Clinical Informatics. In her day job she gets to do what she loves every day: Combine technology and healthcare to improve patient care. She can best be described as a patient, nurse and technology advocate, and has a passion for using technology to innovate, improve and simplify lives, especially in the healthcare arena. Brittney is the author of The Nerdy Nurse's Guide to Technology and she blogs about nursing, technology, healthcare, parenting, fun things to do in Atlanta, Georgia and various lifestyle topics at thenerdynurse.com. You can also connect with her on twitter @TheNerdyNurse or facebook The Nerdy Nurse.
You can email me directly at Brittney@thenerdynurse.com
The Epic Sage Bio:
Greetings Blogosphere!
You find yourself wanting to know more about The Nerdy Nurse, huh? Well in a nutshell, I call myself a "Patient, Nurse, and Technology Advocate." Those are the things I am most eager in protecting, promoting, and blogging about. But don't be surprised if you find me ranting or raving about other topics. There was a time in the not-t0o-distant past that this blog was described as "the rants and raves of a mother, wife, and nerdy nurse." I find myself to have far more raves than rants these days. I also feel I must warn you that the contents of this blog will likely be filled with references to my incredible son and husband. I've got a fantastic family, and every now and then I just gotta tell people about them.
I am a registered nurse who made the transition from beside care to working as a nurse informaticist. Actually, if you want my official title I am a "Clinical Informatics Specialist" at a ever-expanding not-for-profit hospital in Georgia. (That sounds all fancy don't it? On my first day someone asked me if "informatics" was a typo on my name badge! Guess that's what happens when you do one of those weird new jobs.) I worked for years as a staff nurse, on the night-shift, on medical surgical floor at a for-profit corporate hospital. The opinions I have about healthcare, technology, and nursing have been shaped by these experiences.
Working nights was never something I imagined nor intended, but enduring the harsh reality of Nurses that Eat Their Young caused me much suffering early in my career.I also developed several opinions about "for-profits" healthcare organizations and the need for transparency in healthcare providers and organizations. I learned a lot in my experience as a bedside nurse. I continue to learn in my role as a informaticists.
I make a point to advocate for nurses and encourage others to advocate for themselves and the promotion of our profession. I am a devoted wife and mother to a beautiful, joyful, often exhausting, toddler. Every decision I make and every step I take revolves around my family. I am fortunate enough to have a husband that is a full time SAHD (Stay at home day). I am a self proclaimed nerd, and love every minute of it.
I personally manage and maintain: TheNerdyNurse.com. This is not a corporate blog. This is me. A real person, with a real life, real job, who just happens to enjoy sharing things with the entire world.
I am active on twitter : @TheNerdyNurse
I am an expert on social media and technology for nurses
I am a professional speaker and would love to speak at your event
I have worked with Scrubs Magazine 
I have contributed exclusive articles to Nursing Link (part of Monster.com)
I have worked with Johnson & Johnson on the Campaign for Nursing's Future
I am available for freelance writing. email me
Public Relations, Product Reviews, and anything else that PR could stand for:
Except for in relation to route – nurses, you know what I mean..,
If you would like me to review your product on my blog please feel free to contact me. I can offer the unique perspective of a head of household, full time working mother, devoted wife, and passionate Registered Nurse. My husband is a stay at home dad who takes care of our beautiful son, so if you require a man's perspective, I can get that for you as well.
Please note: On this blog many of the links are affiliate links. Some of the posts are sponsored.
If you are interested in having your product or service featured, please feel free to contact me directly.
Are you on
Google Plus
? It's like the new facebook, twitter, social networking thing. It's so hip, I'm not sure how I even know about it.
On this blog you will find a variety of information. I write about topics ranging from family, being a nurse, being a nerd, and enjoying a good conspiracy. I'm open-minded, yet often bull-headed. I enjoy a good debate and often use this blog as a soapbox to voice my opinion on topics that may be considered controversial. While I encourage reader interaction, if the subject matter offends you, please do not feel obligated to continue to read my blog.
As a healthcare blogger, I conform to standards. I am legally, ethically, and morally bound to abide by HIPAA privacy laws for safety and security of my patients and my livelihood. I also abide by any and all social media policies associated with the signers of my paycheck. If you feel you know me and I am writing about you, I am not. While I maintain honesty and integrity to the best of my ability in my blog, certain details are often omitted or changed to make subjects completely unidentifiable. The situations, events, and/or diagnoses, patients, nurses, and whoever else I mention here are a mishmash of collective memories and not of any specific incidents. This is done out of respect for my friends, my patients, my employer and well, because its the law!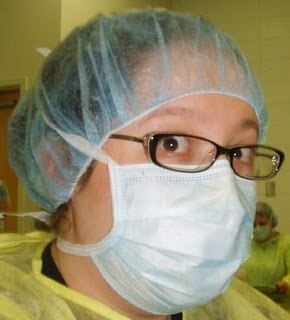 I love tech and gadgets and am constantly blown away by the advances we make everyday!  I'm a HUGE fan of social media and the internet and would be very sad without all it's mind-numbing goodness. So Al Gore, or whoever actually invented the internet, thank you for that.
I'm young in the flesh, but often old in the soul, and although I can appreciate a slower pace to life at times, I'm constantly involved in 101 projects and may be doing or thinking of 10 different things at any one point and time. My husband claims is impossible, but then again, 100 years ago who would have thought of a crazy thing like a cell phone, or the internet, or the iPad? — People who do things that others claim are impossible. I am not saying I'm going to do something that changes the world, but I am saying that if you want to make a difference in this life, you have to make the effort.
The opinions on this blog are completely my own. Often these opinions come in the heat of the moment. If you by some chance know me in real life and happen to stumble upon this blog, please be mindful that I maintain the honesty here that I maintain in my real life. The difference here is that there is no filter and I assume everyone wants to hear anything and everything I have to say. Please be mindful of my family's privacy, and be respectful. I have a strong desire to maintain my integrity and a strong character is all aspects of life. In fact, integrity is required in my profession of choice. You may think I am a jerk on occasion, but at least I am an honest jerk… and most can't claim that title.
Thank you for taking to time to visit my blog and taking the time to click through to find out more about The Nerdy Nurse. I hope you find something among the pages and ramblings that enlightens your life or perhaps at least elicits a giggle or two. If not, well, what can I say? You can't please everyone, and for that matter, I seem to have trouble pleasing anyone. Enjoy or don't. Your choice. It is so nice to be blessed with freewill and the relative freedom to utilize it.
Sincerely yours,
Hey wait, What is your real Name? Why isn't there a real picture of you on here?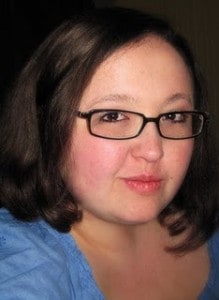 If you've gotten all the way to the end of this, and you find yourself asking these questions, well then, honestly I am beyond flattered. Thank you for taking the time to read my blog, and wanting to learn more about me.
I started this blog with the intent to remain anonymous for fear of retaliation from my coworkers, possibly my workplace, and any number of negative actions that can occur when you speak publicly about an issue. I purposely omitted my name so it wouldn't be crawled for Google searches.
However, as I continue to write and grow as a nurse, I have determined that the things I have to say can do far more good than harm. I have freedom of speech, I respect privacy laws, and I write with honesty and integrity. Because of this, I am proud of what I have created here and have decided that embracing my online image will do far more good than harm in the long run.
So, hello! My name is Brittney Wilson, I'm a registered nurse and a certified nerd. I blog about healthcare, nursing, technology, parenting, social media, and anything else that strikes my fancy. I excited that you are joining me on this nerdy little ride.