*articles contain affiliate links*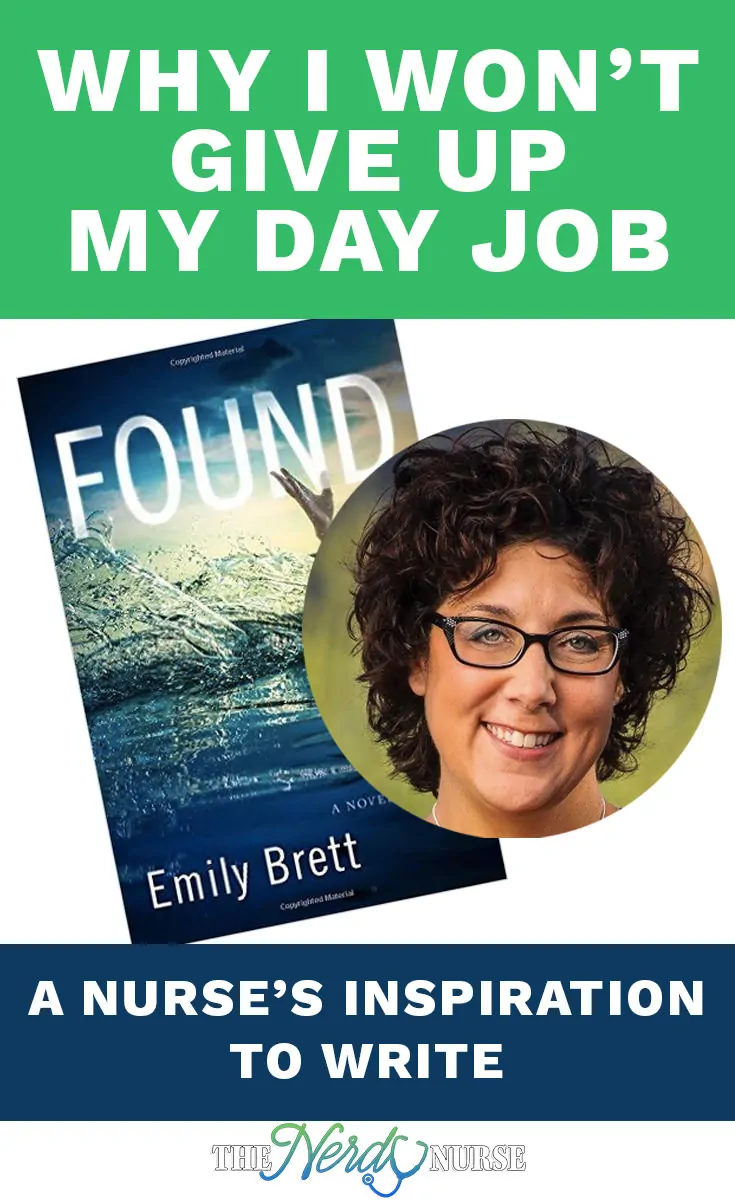 When friends and family first learned I was writing a novel, the mainstream response was nothing short of shock. They'd say, "But you're a nurse, not a writer." Wrong! I've been writing longer than I've been a nurse. My very first published piece was as a nursing student at Arizona State. Our final project was to demonstrate our entire nursing school experience in any format – music, art, essay, whatever. I chose to write a narrative about coming full circle in my student-nursing program and produced a soundtrack to accompany it. The songs were chosen from some of my favorite artists of the time and the lyrics related to certain experiences I had had as a nursing student. My professor submitted the piece to the Online Journal of Nursing Scholarship where it was published in 2001.
A Nurse's Inspiration to Write
My communication skills as a nurse are much stronger than my communication skills as a person. In a patient's room, I can lay out the plan of care, explain the diagnosis, and encourage a discussion about sentiments and feelings. But when the nurse hat comes off, it becomes a bit harder. I'll admit I have difficulty expressing my feelings, but give me a computer or a pen and paper and I can bring up every thought and emotion that runs through my head. My feelings are unchallenged and remain fixed on the page. Nobody can change, question, or contest them. That is the reason why I continue to write. It has become my catharsis.
Working in the ICU you deal with a lot of sadness. Death and dying are a daily event. Pain is seen through the eyes of not only the patients but their families as well. Nurses have to always be the advocate, the educator, the support system. We choke down our feelings and put on an optimistic face as we prepare to go into the next room. We sometimes sit and cry with a family, but after the ordeal is finished, we have to move on as beds continue to be filled. Fortunately, nurses have each other to rid ourselves of some of those festering stories; the child who died of cancer before her seventh birthday, the eighty-year-old man who died alone in the ICU, or the pregnant mother whose twins died during birth. We sit together at lunch or after work, using each other as sounding boards and personal therapy sessions. We commiserate with one another and understand what each of us has gone through during that twelve-hour shift. It's how we are able to punch the time clock and report for work the next day.
Of course, not every patient in the ICU ends with a sad story. We all hold memories of those patients who have given us hope, made us realize our own good fortune, and who encourage us to be better nurses, friends, and human beings. It is these experiences, along with the solemn ones, that pushed my emotional buttons, creating a desire in me to share it with the world. Shortly after my son was born, I experienced first hand what families feel in the ICU. I went into labor six weeks ahead of schedule and my son was born too early, close to four pounds, and not able to breathe on his own. He spent two weeks in the NICU. My husband and I quickly had to shed our medical skin and become vulnerable parents. Neither of us knew the neonatal world and how to medically treat newborns. Both of us were used to caring for adults and were humbled by the experience of the NICU personnel. It was in the NICU where I became enlightened on what it meant to be a patient and the impact nurses have on the world. I was grateful to the entire healthcare team who made it possible for me to walk out of that ICU with a healthy baby boy in my arms.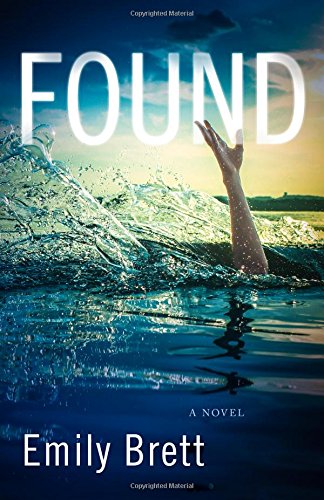 During my maternity leave, I enrolled in a local writers workshop called, Mothers Who Write. It is there where I decided to start writing a novel. I had so many stories with themes of courage, strength, sadness, humor, and the human spirit, that I decided only a book could bring those things to life. I've taken care of many people over the years and I wanted to honor them. The next step was to add elements that people would want to read about. Romance, adventure, suspense, and empowerment. My debut novel, Found, has them all. When my husband and I were younger, before kids, we used to travel all the time, all over the world. I would bring a travel diary with me and record the sights and senses of each country we visited. I used incredible detail to describe our diving trips, tours, and road trips so that I could refer back to it someday and easily see myself there again. All of the exotic places in Found were based on that diary. Using international destinations I experienced, patients I had the pleasure of caring for, and the friendships I made along the way, I was able to write my novel in a little over four years.
Take Charge of Your Nursing Career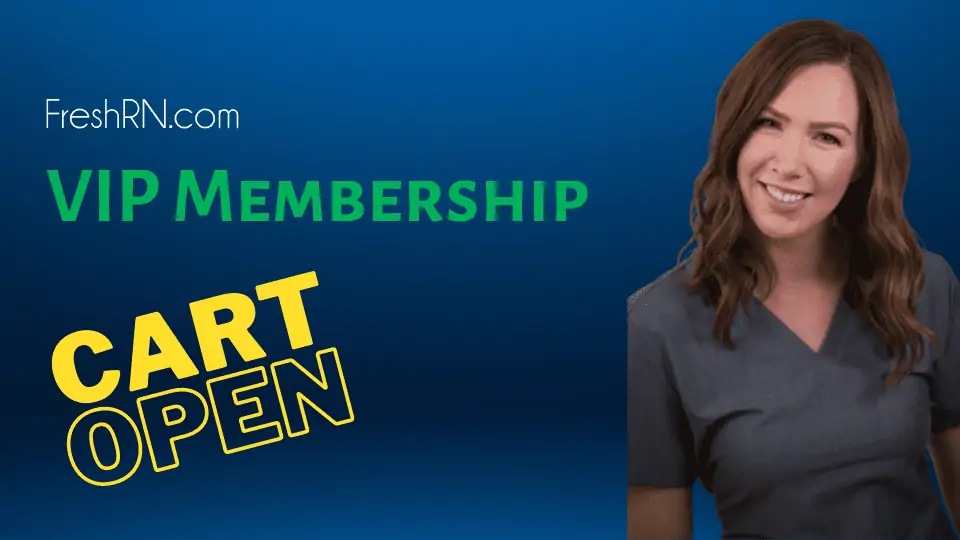 Your first year as a nurse is daunting. You need someone in your corner telling you what your managers really need from you, helping you learn to interact with your preceptor, and really just manage your life. Find all that an more with the FreshRN VIP - Membership.
I'm Ready to Thrive
While I love to write and feel a huge sense of accomplishment with each published article and book, I don't think I was ever destined for any occupation other than nursing. It fills me to my core. Nurses are so often devalued on the screen that it is time to hear from one who really knows what it is like. I hope that with Found, I can give readers a true representation of what it is to be a nurse, and a patient, as well as give praise to those whom I've cared for and had the pleasure of working with over the years.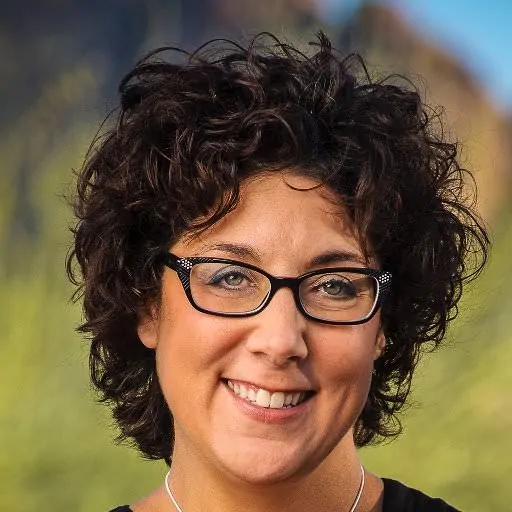 About the Author, Emily Hinchman, ANP-BC, RN, MSN:
Emily Brett is board-certified as an Adult Nurse Practitioner and has been in the nursing profession for over ten years. Presently she serves on the Advanced Practice Committee with the Arizona State Board of Nursing and shares a medical practice with her husband, a physician. Her debut novel Found hits shelves October 18, 2016.
Twitter: Emily Brett Books
Have you ever considered writing a novel? What would be your inspiration to write?
Also, check out:
Inspiration from 5 Nurse Philosophers and Theorists.
Download Nurse Bingo Today!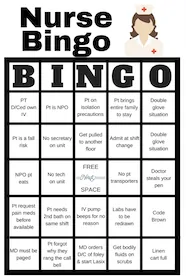 Liven up any shift with a fun game of bingo. See who can fill a row first!
Fill a whole card and lose grip with reality.
Your privacy is protected. We will never spam you.