*articles contain affiliate links*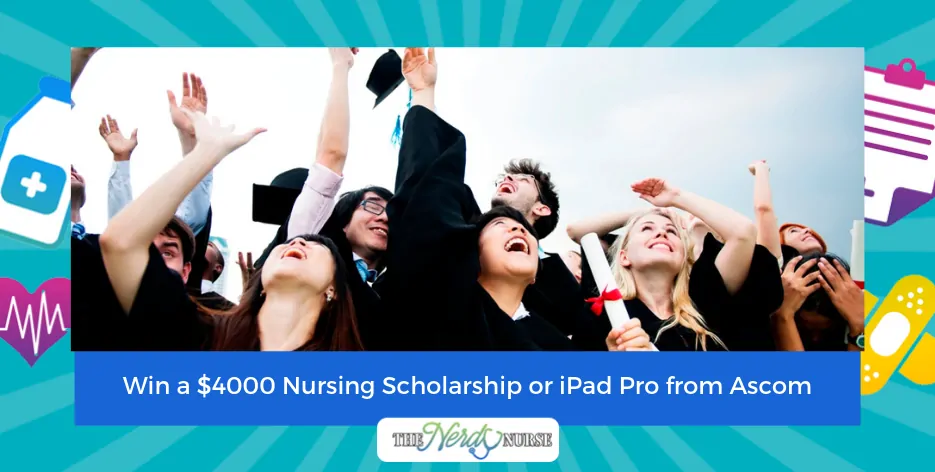 Every nurse can relate to communication challenges within their care team. To collaborate effectively, we all need to share patient information in a secure way, including medical history, clinical observations, and photos. Whether you're standing still or running through a hallway trying to reach a patient, it's all about the ability to be mobile and get information as soon as possible – whenever and wherever it's needed.
Ascom helps nurses access patient information no matter where they are in the hospital, with smartphones like the Ascom Myco™ and other technology designed to reduce "alarm fatigue" (something we can all celebrate!) Learn more at Ascom North America.
The HIMSS conference is kicking off in sunny Orlando Florida. The HIMSS Global Conference & Exhibition brings together 45,000+ health information and technology professionals, clinicians, executives and market suppliers from around the world. Exceptional education, world-class speakers, cutting-edge products and powerful networking are hallmarks of this industry-leading conference. Of course, our favorite people there are the nurses! Their role in healthcare information technology is paramount and each year the conference expands their focus on nursing areas.
So it makes sense that Ascom puts its focus on nurses this year!
To honor nurses and kick off the 2019 HiMSS conference, Ascom will award some amazing prizes to two awesome nurses:
$4,000 scholarship*
iPad Pro
The entry period starts today. By entering the giveaway, you agree to receive occasional email updates from Ascom (US) Inc.
You can even earn bonus entries for referring your friends and sharing the contest on social media. Be sure to click the confirmation email to confirm your entry.
Good luck! I hope you win!
Post ID#21021 is not a valid giveaway.
*The scholarship is provided by Ascom (US) Inc. ("Ascom"). Ascom will pay the tuition fee for the winner at any accredited institution of the winner's choice up to max. $4,000. If possible, payment will be made directly by Ascom to the chosen institution. If this is, for any reason, not possible, Ascom will reimburse the cost up to max. $4,000. directly to the winner of the contest, after the winner provided a copy of the bill (or confirmation of the course application) of the respective educational institution.