*articles contain affiliate links*
Guest Post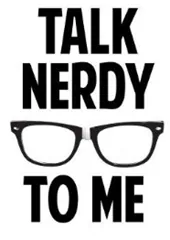 All kinds of people become nurses, but those with a technical mind and an eye for technology can really make the best kind of nurse. In addition, being a science geek certainly pays off, particularly if you enjoy chemistry, since you'll have to take about two years of chemistry to get a bachelor's of science in nursing. The best nurses have a bit of nerd and a lot of good communication skills. Since you have to work in a team, it's good if you can talk to other people, including patients and doctors. So what other things do nerds have those typical nursing students don't? Read on.
Technical Knowledge
Nurses have to work with advanced medical equipment. Those who understand a bit about electronics and other gadgets can figure out how to work these machines faster than others. In addition, you can probably teach others a thing or two about the machine and how it works. In addition, when something breaks, you might be just the person to be able to fix the issue.
Computer Knowledge
From filing to looking up patient history, to simply studying and using smartphone apps to get ahead as a nursing student, serious nerds can become incredibly quick with computers in hospitals and help others figure out how to get around the database jargon and computer errors that are likely to pop up at a busy hospital or clinic. In addition, you may find better ways of organizing files and folders, possibly even develop a better system for handling patients.
Laboratory Knowledge
You'll have to do a lot of lab work in nursing school. If bunsen burners and beakers are like chocolate candy to you, and you received a chemistry kit for your first Christmas, you're probably going to be insanely successful as a nurse. More chemistry and science knowledge in general ensures that you'll be able to understand medical procedures, lab work, medication, and work with chemical substances in a hospital setting. This is especially true if you go on to get a master's in nursing, where expert science knowledge can help you become an advanced practitioner nurse or nurse anesthetist.
Mathematic Knowledge
Along with understanding chemistry applications in hospitals, it's also amazing if you have better than average practical math skills. Most of the time, you'll need these for drug calculations, but it will also help if you move into primary care and need to handle dosages and read lab work. Math is important to every type of dosage, including oral, injectable, intravenous and body surface dosages. You also need to master ratios, fractions and different measurement systems to use in a medical setting.
Curiosity and Compassion
Most nerds are criticized for wanting to figure something out on their own, but it actually makes them incredibly inquisitive and hard-wording nurses. Wanting to help a patient by using this curiosity is even better. It's thought that nerds don't have the compassion that others have, because they are considered anti-social, but nerds love using their knowledge to help others. For patients and doctors, this kind of curiosity and compassion allows a nurse to really excel beyond the basic level of nursing skill.
Author Bio: Cyn Adams is a content writer and blogger. Her current topics are education and employment.
disclosure: This is a sponsored post. Opinions stated are those of the author.