*articles contain affiliate links*
Medical technologies have made a huge impact on healthcare. However, they're so commonplace that many nurses actually take them for granted as a routine component of normal medical care. But these tools weren't always available and it's important to reflect on how much easier they make our lives.
Technology continues to improve the lives of patients and improve the efficiency of nurses and healthcare providers. Beyond complicated surgical procedures and implants, technology is helping on a practical, day-to-day basis to streamline the transmission of medical information such as integrated delivery systems, which behooves both nurses and patients in public or home medical facilities.
Medical technologies That Are Extremely Useful
Medical alert systems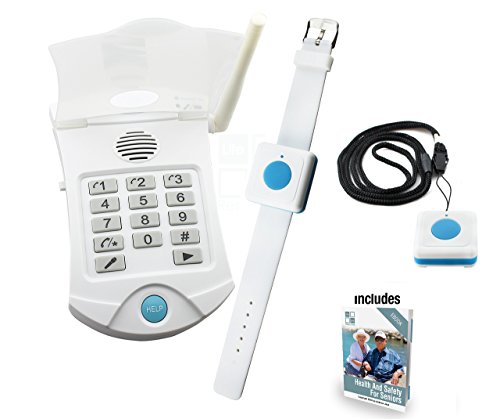 Medical alert systems are devices worn around the wrist or neck that allow seniors, or people in medical need, to effortlessly transmit a wireless signal to a monitoring center that can send out a response team if needed. The device is activated by pressing a single button, which makes it ideal for people prone to falls or other debilitating accidents. Medical alert systems are allowing seniors to be more independent and, according to some studies, increasing their lifespans by up to six years.
Smart beds
Smart beds are making nursing protocols more efficient by simplifying the way nurses obtain critical information from patients, such as weight, temperature, as well as determining the appropriate head and neck elevation. Instead of spending precious time attempting to manually decipher a person's weight on a scale, or gauge a temperature—a process that can be physically and emotionally uncomfortable for both patient and nurse—this information can now be streamed instantaneously, while also accurately and automatically setting a patient's head and neck in the right position.
Point of care
With a wireless network and computer, a great deal of tedious administrative work can now be knocked out right from the side of a patient's bed using point of care technology. This technology is allowing nurses access to patient medical records, X-rays, second opinions, and past medical information. Point of care technology can also be integrated into smart beds and alert systems.
Medical alert systems, smart beds, and point of care are three examples of technology that helps patients and nurses at the same time. They increase the comfort and security of the patient while improving the efficiency and readiness of the nurse. Seniors, people with medical emergencies, and medical practitioners should consider their use.
What medical technologies are you thankful for?
Download Nurse Bingo Today!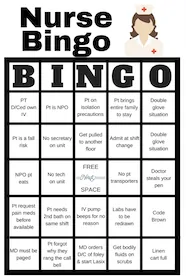 Liven up any shift with a fun game of bingo. See who can fill a row first!
Fill a whole card and lose grip with reality.
Your privacy is protected. We will never spam you.