*articles contain affiliate links*
Thank you to Post-it® Brand for partnering with us on this post.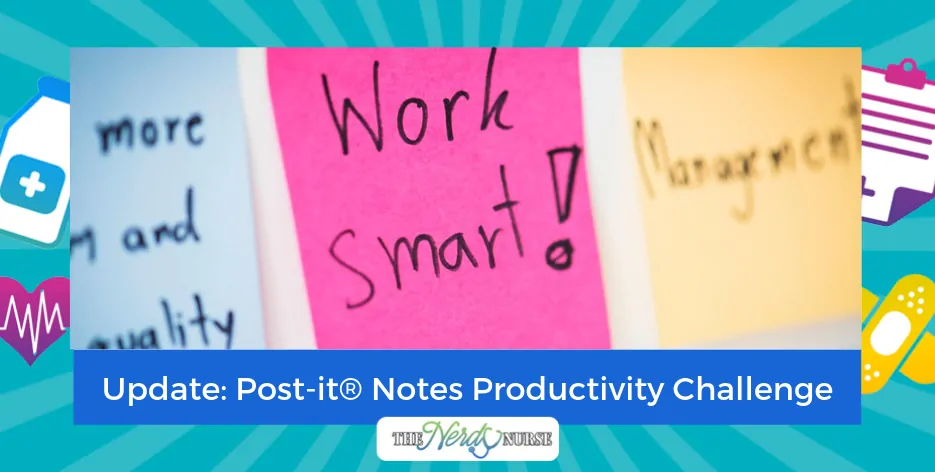 Last month, I shared how I use Post-it® Notes to make our household to do list a game as Post-it® Brand encouraged me to take a 21-day productivity challenge. Since I LOVE Post-it® Notes, I was pumped at the thought of improving my sometimes-chaotic home life. Finally, I thought, the laundry list of to do items can get done!
Nearly Everyone Struggles with Productivity
It wasn't surprising to learn that so many people struggle to be productive. No matter the environment you work in, healthcare professionals have more work to do than it seems could ever be completed. However, nurses do usually find strategies to conquer time management and deliver care needed. Unfortunately, that doesn't always extend to home. So we need strategies to help us conquer our chores in the limited time we have. We're not alone in that need as a recent survey from Post-it® Brand revealed the following:
61 percent of working Americans believe they'd be more productive at home if they used the same organization strategies they use at work.*
More than 1 in 4 Americans feel completing everything on their weekly to-do list is harder than running a marathon.*
75 percent of Americans skip doing something for themselves every week because they didn't adequately plan or allow enough time for it*
In case you missed it from my first post, Post-it® Brand partnered with four professionals in a variety of industries to see what tools they use to be productive, tackle their to-do lists and achieve their goals. I was inspired by Anna Young, a maker, health business owner, and visionary at MakerHealth. She is using Post-it® Products to stay organized and productive in her efforts to prototype new products in healthcare.
My Post-it® Brand Productivity Tool Results
When I used the Post-it® Brand Productivity Tool I was given the title Masterful Magician. It provided several strategies I could use to improve my productivity.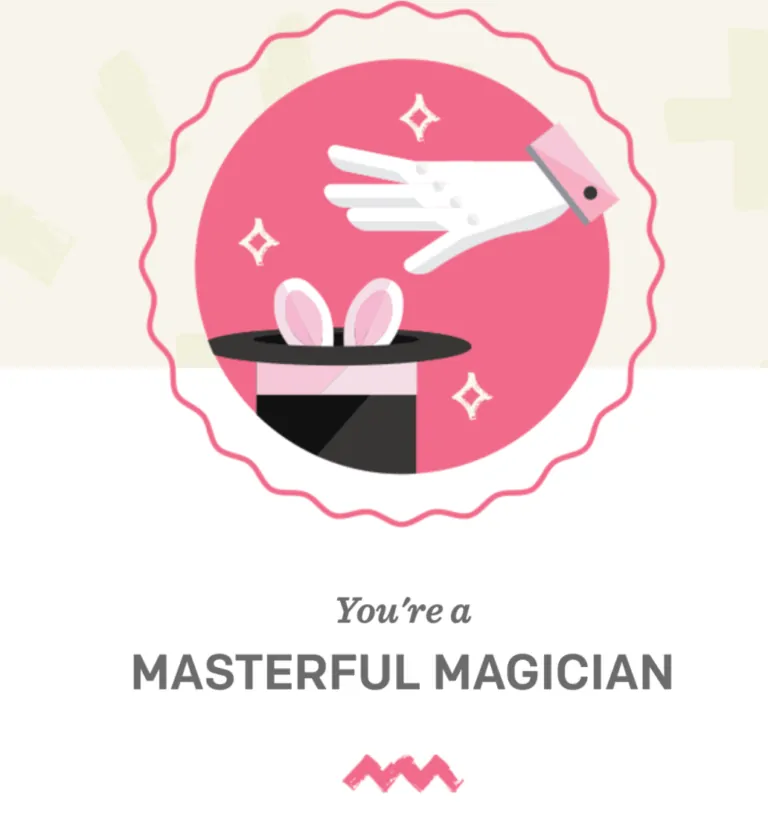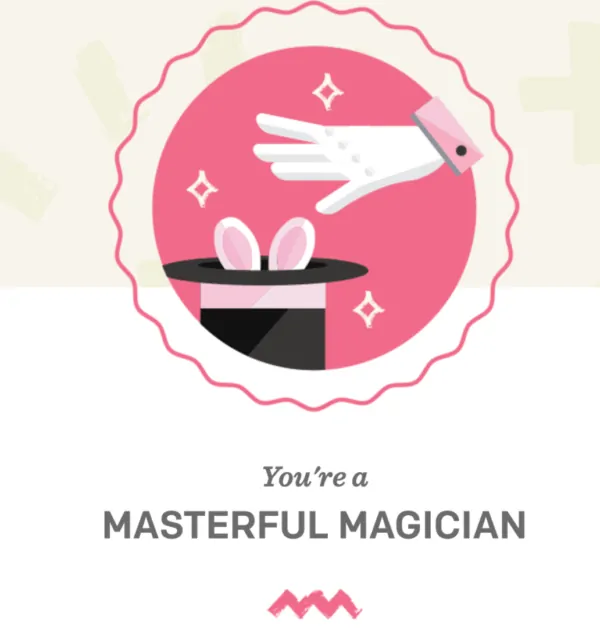 The 2-minute rule was one of the strategies recommended. If a task takes 2 minutes or less, I just need to do it. This tip has been hugely valuable. The only flaw I've found with this is that sometimes I have quite a few of those 2 minute tasks and 2 minutes can quickly turn into an hour. The awesome thing is I get a ton done. What I need to ensure I do now is ensure those tasks are actually going to move the needle. Just because I've accomplished 30 things, doesn't mean I'll be closer to my goal. Now that I've cleaned out a lot of my backlog, the next step is ensuring that I focus on tasks and work that bring results.
My 21 Day Challenge Results
For my 21-Day challenge, I used Post-it® Notes to gamify our household to do list. I made note of everything around the house that had plagued me for months and stuck a Post-it® Note on or around it. I wrote the task and assigned a point value. Then I merely waited.
Within a day my husband and son were competing to complete as many of tasks written on the the Post-it® Notes as possible in order to get the most points. We actually had to start tracking points in the Good Points app. In the end, my son was the clear winner in points, but I was the clear winner in household productivity with so many nagging household chores done.
Here are the end results: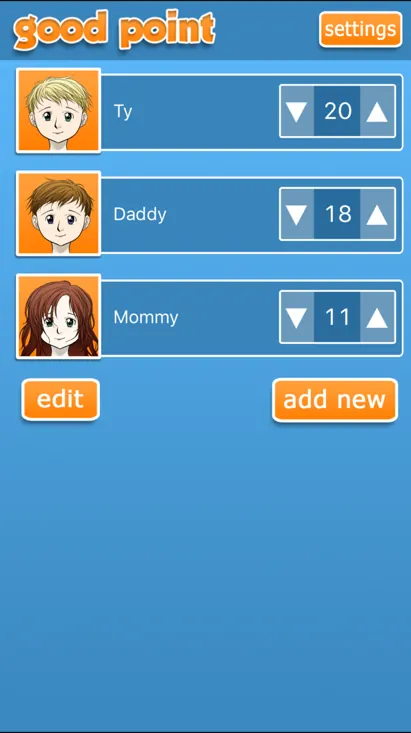 My favorite complete chore was adding stair treads to my back-porch steps. In the past, I've nearly broken my neck slipping on these stairs in the rain. Never again.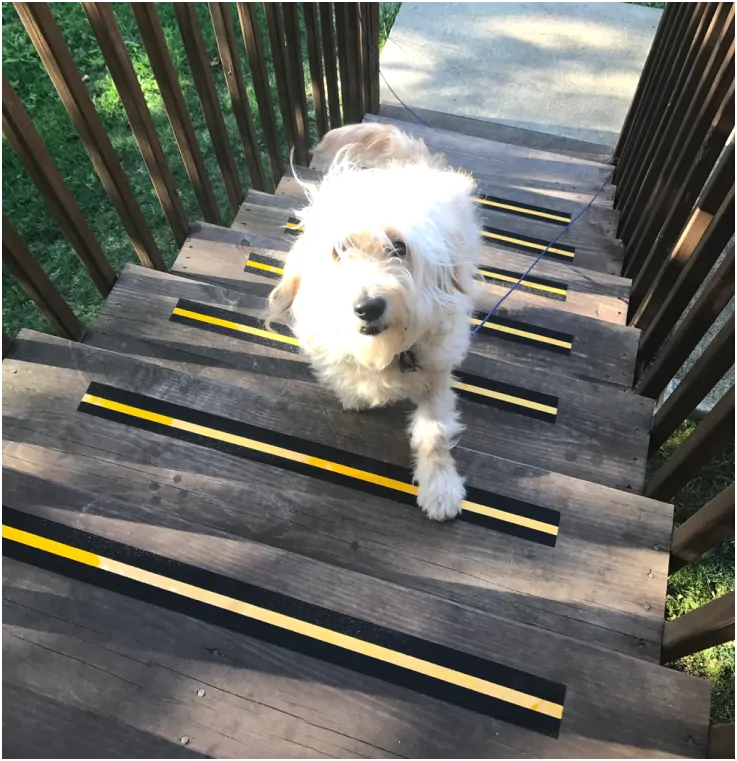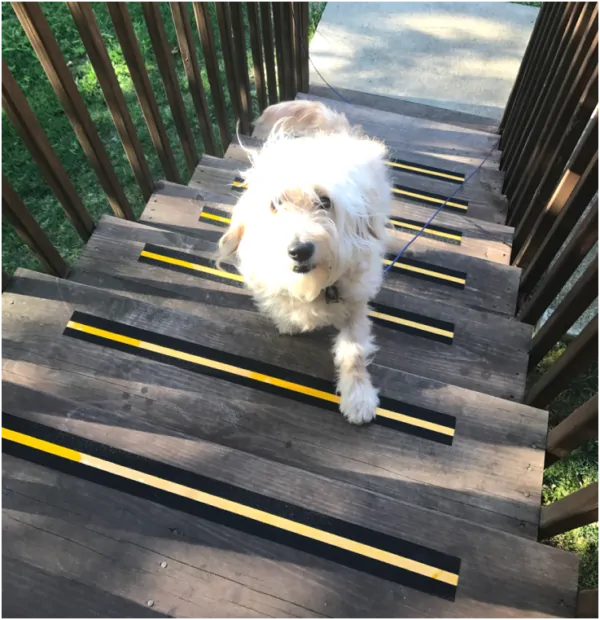 I also had great success getting a few pesky holes patched and painted.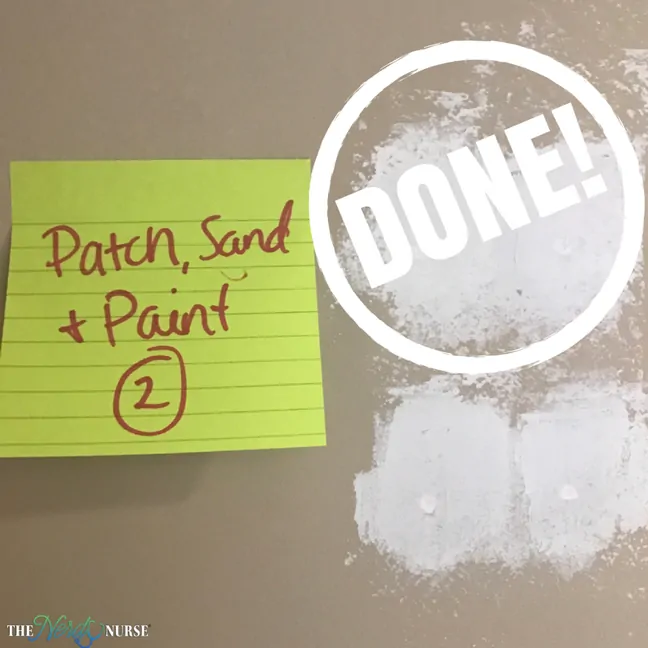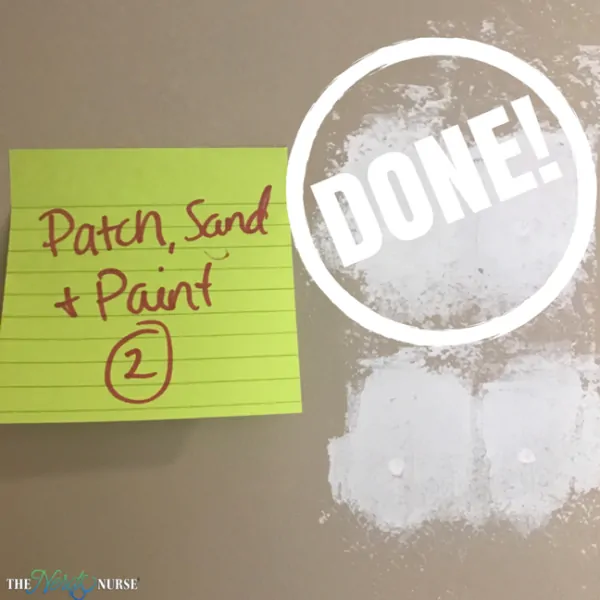 And getting an air filter (or two) changed.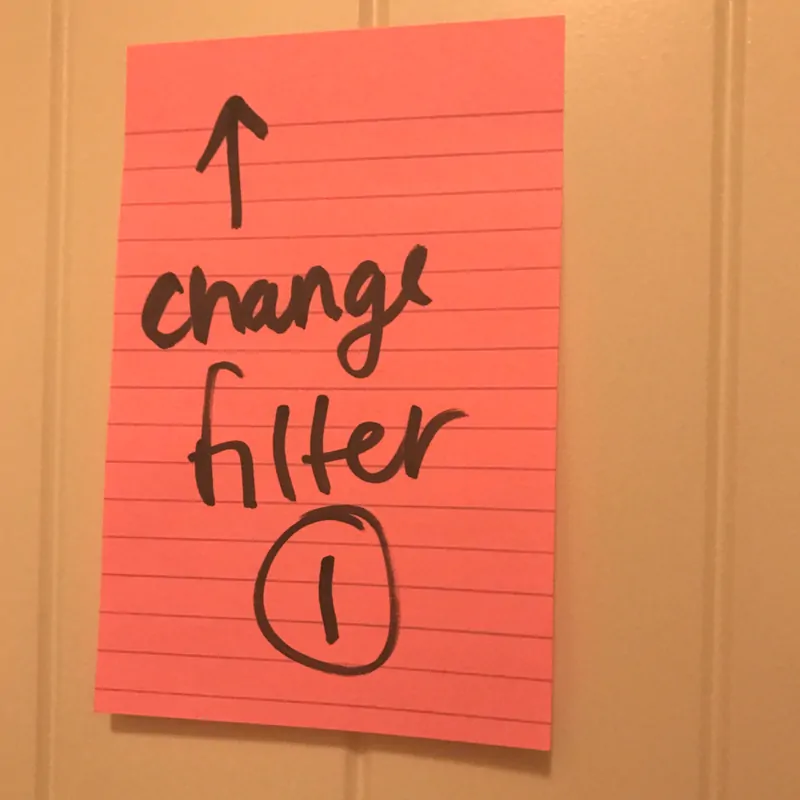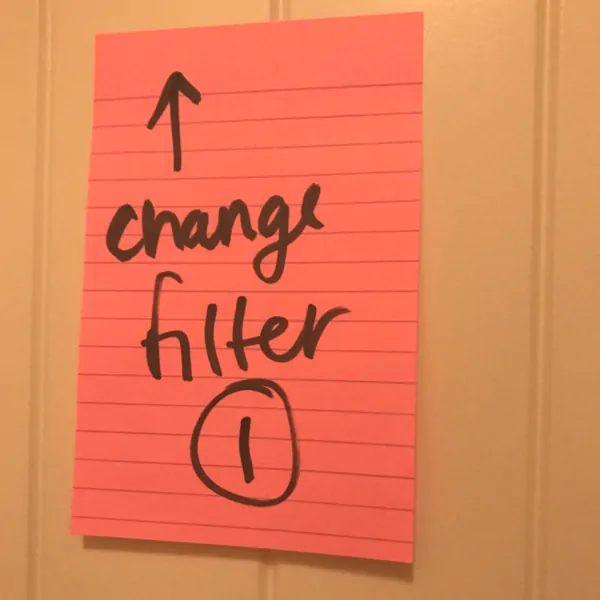 My results were AWESOME. I'd highly recommend hacking your home to do list and using Post-it® Super Sticky Notes to make your to-do list a done list.
Take Charge of Your Nursing Career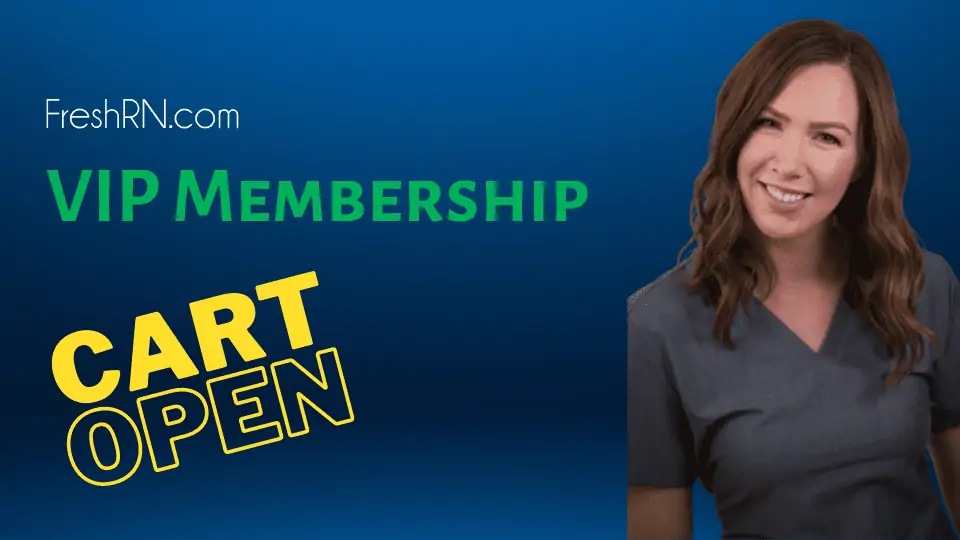 Your first year as a nurse is daunting. You need someone in your corner telling you what your managers really need from you, helping you learn to interact with your preceptor, and really just manage your life. Find all that an more with the FreshRN VIP - Membership.
I'm Ready to Thrive
Take Your Own Productivity Challenge
Get ideas to inspire your own productivity challenge and find out what type of planner you are by using to Post-it® Brand Productivity Tool.
Connect with Post-it® Brand and share your own productivity challenge results using the hashtags #Makeitstick and #Postit on your social channels. You can also find out more productivity inspiration and tips by staying connected with the Post-it® Brand on Twitter, Instagram, Facebook, and Pinterest.
*The 3M Productivity Survey was conducted by Wakefield Research (www.wakefieldresearch.com) among 1,021 nationally representative U.S. adults ages 18+, between March 30th and April 5th, 2017, using an email invitation and an online survey. Quotas have been set to ensure reliable and accurate representation of the U.S. adult population 18 and older.
Download Nurse Bingo Today!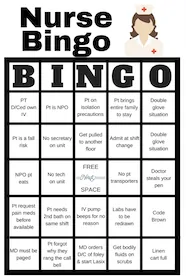 Liven up any shift with a fun game of bingo. See who can fill a row first!
Fill a whole card and lose grip with reality.
Your privacy is protected. We will never spam you.