*articles contain affiliate links*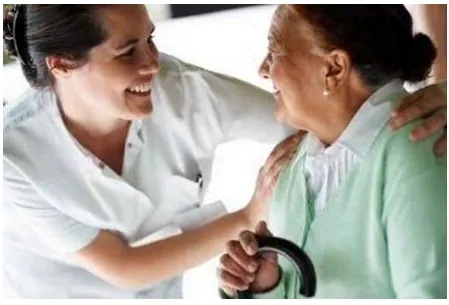 If you have been following the Amanda Trujillo case you might be interested to know the Arizona Board of Nursing has issued the final resolution.
You can find the contents of the final ruling on the case here: https://www.azbn.gov/sites/default/files/imposters/1104073.pdf
If you just want to get down to the nitty gritty and hear the "what happened" of it all, you can find the details on page 7 of the document.
"Respondent's licenses is place on probation for twelve (12) months. Prior to termination of probation, respondent shall work as a registered nurse for a minimum of twelve (12) months (not less than 16 hours per week)."
You can find where I originally posted about this story here:  Arizona Nurse Has License Threatened By Doctor After Providing Patient Education
Not Nurse Ratched made public the original list of charges made again Amanda Trujillo here. After reading this and having conversations with Amanda, I grew to doubtful of the original story and decided it would be best to distance myself from her and this "story".
A more experienced and seasoned nurse than myself looked at the big picture and wrote Cry Havoc: A Fair and Balanced Account of the Amanda Trujillo Saga. I shared her opinion and shared it on my blog.
A member of the All Nurses message board (LadyFree28) perhaps put it best when the user stated:
"After reading this info, this nurse had SEVERAL issues concerning her nursing practice. As nurses, sometimes we believe what we do is "just" or "right." Sometimes within that school of though, we are either coming close to overreaching or breaching our license.
Although we still don't know what really happened-as far as she denies each occurrence of violations against her-this document is interesting in the fact that she is able to keep her license. I hope that the nurse will take the necessary steps in regaining her license. For me, if it looks, feels, smells like an potential ethical conflict, I'm getting them on board, after using the necessary channels. Any one of us can one day we are "doing the best for our pts." and then be in front of the BON for our licenses…It makes me want to be a fly on the wall on each if these violations. Did she think she was doing what's right, there was nothing wrong, etc. *shrugs* I just want to understand THE TRUTH. Either way, I will keep myself updated on my BON regulations, and keep myself updated on ethical matters. Certainly a teachable moment for this nurse (and maybe, hopefully, for others that may need it…if the violations are true)"
All nurses should use this case as an example of what can happen to you even when you think you are doing the right thing. You should always make yourself aware of your BON's regulations and practice within the guidelines. And know that even if you feel in your heart that you are doing the right thing, right can always be considered subjective.
Download Nurse Bingo Today!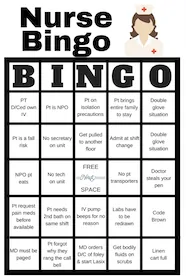 Liven up any shift with a fun game of bingo. See who can fill a row first!
Fill a whole card and lose grip with reality.
Your privacy is protected. We will never spam you.