*articles contain affiliate links*
Guest Blogger: Chelsea Miller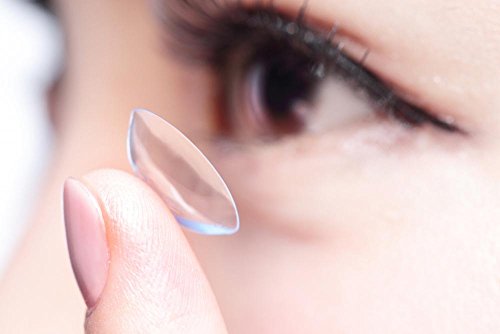 Contact lenses are often preferable to glasses because they're discreet, don't get in the way, and don't steam up or get dirty and smudged. They're convenient for many people, but convenience comes with a steep price. Buying contact lenses from a store can be expensive, so many turn to buying them online as a way of mitigating this price.
If you buy contact lenses online, there are some tips you need to be aware of so you can stay safe and get the best possible vision care at a low price. Here's what you should keep in mind.
Keep your prescription current.
Ordering the same prescription year after year can be harmful to people with declining vision. Wearing the wrong prescription makes your eyesight deteriorate faster, so make sure you get a checkup every two years at least. Every year is preferable, if you can, so make a habit of looking at the prescription date every time you order contact lenses so you know when you need to make another appointment.
Get the right details on the prescription.
When you go to get a new prescription, make sure you get all the details you'll need. The prescription should have your name and your doctor's name, the brand and lens material, and your lens measurements. Suppliers may ask for all of this information and it's better to have too much on hand than not enough. Ask about the use of contact lenses such as whether they can be worn daily or not, if your doctor will allow the company to substitute materials, and so on.
Make sure the supplier is legitimate.
The company you're ordering contact lenses from should be following all the relevant state and federal laws. Look them up to make sure they are doing so, and that they check into the prescription details you give them. They should require you to fill out information about the prescription and your doctor. When you visit Lenstore.co.uk, you can see some examples of prescription details they may ask you to provide. Some consumer review sites are helpful for choosing a good supplier.
Take Charge of Your Nursing Career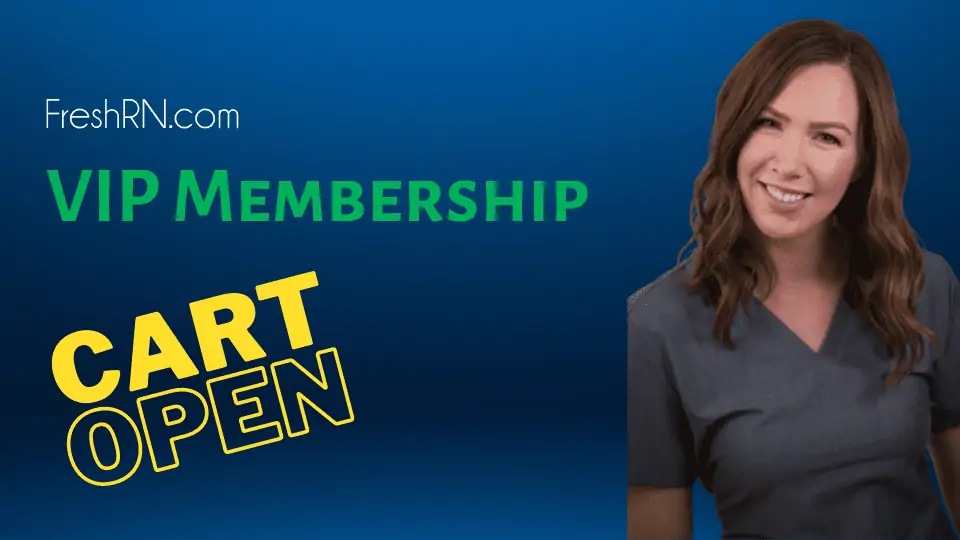 Your first year as a nurse is daunting. You need someone in your corner telling you what your managers really need from you, helping you learn to interact with your preceptor, and really just manage your life. Find all that an more with the FreshRN VIP - Membership.
I'm Ready to Thrive
Check the lenses after you get them.
Make an appointment with your doctor to check up on the lenses after you get them. They can make sure the fit is correct and that your eyesight is what it should be. Keep up with your regular checkups so any irregularities can be found before they cause eye damage. You should also check the lens details on the manufacturer information sheet to be sure they didn't substitute the lens brand or materials without permission.
Ordering contact lenses online is a great way to save money, since visiting any optician can cost you far more. You get to take advantage of online stores' ability to buy lenses in bulk and the low overhead operating costs in order to save on your vision care. The most important thing to remember when buying contacts online is that you still need to keep up with your visits to the doctor, or you could damage your eyesight by wearing the wrong prescription.
About the Author:
Chelsea Miller is an eye care specialist. Her articles mainly appear on family health magazines where she enjoys imparting her research and knowledge.
Download Nurse Bingo Today!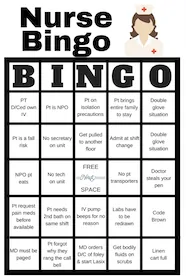 Liven up any shift with a fun game of bingo. See who can fill a row first!
Fill a whole card and lose grip with reality.
Your privacy is protected. We will never spam you.