*articles contain affiliate links*
When you are looking for a job, these are the top job search engines for finding nursing jobs. Filter by location and find a job near you.
Whether you are about to graduate nursing school, you are looking to move, or you just want a new job, these job sites should be the first place you look. From job boards to job search engines, these sites will help you find the best job for you.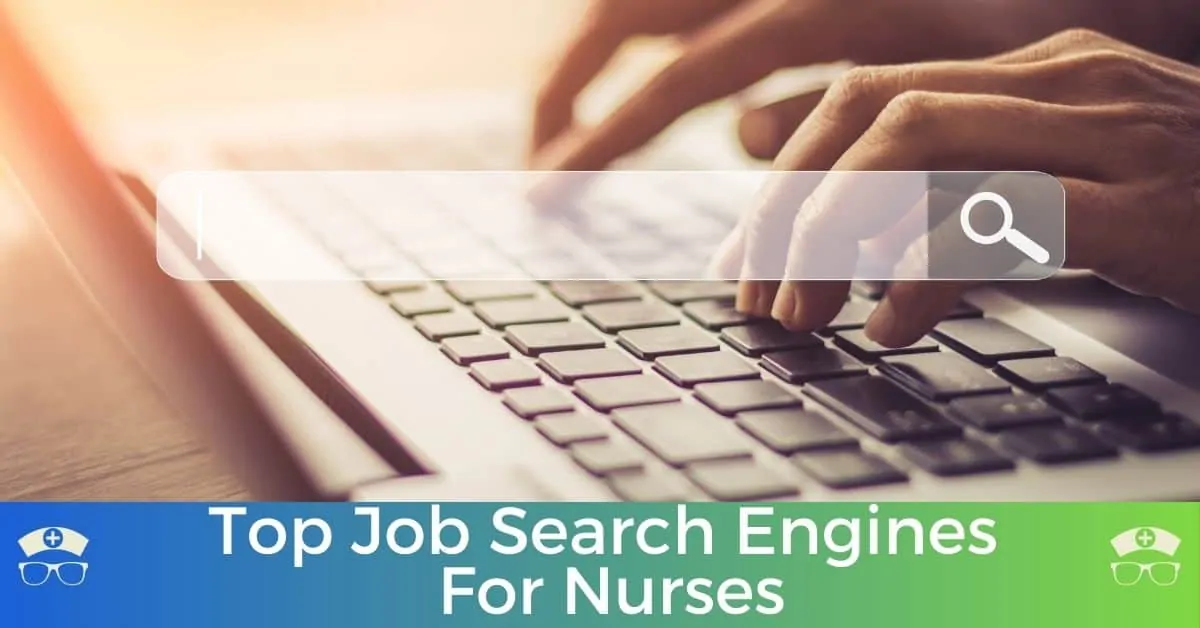 What are Job Boards?
Job boards are websites employers list their current openings. There are some general job sites like Monster.com or Indeed that list jobs from any industry (including healthcare).
There are also niched websites that only list healthcare jobs. These are the sites you should check out first.
What Nurses Should Know About Job Boards
When you are actively looking for a job, and online search engine or job board will be the first place you go. What you need to know is that you don't have to use every single job board on this list.
Pick 2-3 job boards at first and upload your resume. Create an email address that is dedicated to your job search. That way, any emails you receive won't get buried underneath coupons and newsletters.
After you have the email address created, start signing up for alerts related to your career search. Yes, finding a new job is a full-time job itself, but these boards and search engines make the process a little easier.
Top Job Search Engines For Nurses
Now that you know how to use them, let's look at the best ones. I found the most accurate and active job boards for you. Check these sites out when you are looking for a job as a nurse.
Nurse.com
One of the best job boards for nurses is Nurse.com. You can search by job title, specialty, skill, or location. You can also set up job alerts if you are looking for a specific area or employer.
NurseFinders
This site has helped nurses find jobs even before the internet – for 40 years in fact. NurseFinders has the experience to help you find a job that is the perfect match for your skills. They are an allied staffing agency, so this is the place to look if you want a temporary job really quickly.
NursingJobs.com
If you want to find a job as a travel nurse, then browse the listings on NursingJobs.com. They also have the option to find permanent jobs too, but they specialize in travel nursing jobs.
It is a really easy site to use. Right away on the main website is the search engine where you can find jobs by keyword and location. They also have featured jobs in the main page if you are open to traveling all over the country.
Indeed
Honestly, Indeed has to be one of the most popular job sites online. They have millions of jobs listed. You'll find jobs for everything from healthcare to teaching. It's easy to upload your resume and allow employers to contact you as well, saving you a few extra steps.
Health eCareers
If you want more than just a place to find jobs, then Health eCareers is for you. They have a salary calculator so you can get an idea of how much you might expect to earn at your new job (that way you ask for a salary that pays you what you are worth). They also have a very active search engine with tons of jobs listed every day.
HospitalCareers
Another place you should look for a job in health care is Hospitalcareers.com. When you create an account with them, you can sign up for job alerts. They also have a career center with resume tips and interview skills.
NurseRecruiter
Check out NurseRecruiter.com for a really simple job search engine for nurses. The search engine is super easy to use. They have featured jobs you can browse as well as the top cities for nursing jobs.
CareerVitals
They claim to be the largest healthcare job board, so CareerVitals is worth a search. The best thing about this website is that you can post your resume and allow pre-screened healthcare employers to contact you with opportunities. They also offer expert resume critiques too.
RN Wanted
Search for healthcare jobs by state on RN Wanted. They describe it as a virtual job EXPO. Instead of being a search engine, you browse virtual "booths" where healthcare employers write about their opportunities. If you like what you are reading, you can click the "jobs" button and be taken to their site where you can apply for the job.
Onward Healthcare
This is another search engine where you can find travel nurse jobs. Onward Healthcare is an AMN Healthcare company that offers nurses jobs around the nation. They even have a section on the homepage where you can see recently posted jobs along with their weekly pay.
ANA Enterprise
When you are searching for a job, what better place to look than the American Nurses Association? Their website ticker is always increasing – at the time of writing this they had 7,647 employers listed with 2,475 available jobs. After you start looking for a job, you can sign up for alerts whenever new jobs in that keyword come available.
Take Charge of Your Nursing Career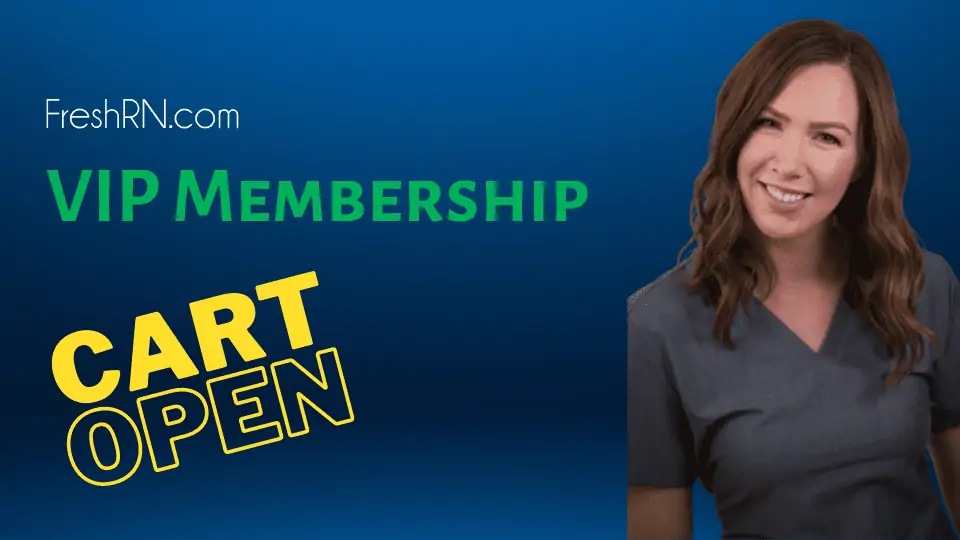 Your first year as a nurse is daunting. You need someone in your corner telling you what your managers really need from you, helping you learn to interact with your preceptor, and really just manage your life. Find all that an more with the FreshRN VIP - Membership.
I'm Ready to Thrive
Nurse MP
This is another really easy search engine for nurses. NurseMP lets you browse by keywords and location. You can also upload your resume and register as a job searcher. Results are labeled full-time, part-time, or travel. Find and apply to the jobs that match your interests.
CampusRN
Brand new nursing school graduates should search CampusRN for jobs that are hiring new grads. These are jobs that are hiring without lots of experience. This site is one of a network of job boards for nurses. Their sister site ExperiencedRN is a place to find jobs when you have some experience.
CareerBuilder
CareerBuilder is another general job search engine, but they have a really easy way to find nursing jobs. They have lots of articles that will help you get the jobs you want and you can search jobs that have a work from home option or a way to apply online easily.
Health Jobs Plus
Every kind of health care provider can search this site. They list jobs for nurses, physicians, and other health professionals. Health Jobs Plus lets you post your resume and have jobs emailed to you.
Diversity Nursing
Diversity Nursing began as a job board for nurses to find jobs regardless of their race, religion, gender, or disability. They have a vibrant and active community around them, full of people that are happy to help you as you look for a job.
Nurse Jungle
A really simple site that lots of nurses love to use is Nurse Jungle. You can browse by discipline or specialty. Beyond finding available jobs, you will also find links to professional nurse associations and nursing licensure information.
Final Thoughts
Trying to find a job might feel stressful at first. Don't let it freak you out. Just polish your resume, write a fantastic cover letter, and practice your confidence. You've got this!
More Nurse Job Tips
As you look for a new job, these tips will help you find (and land) your dream job.
Download Nurse Bingo Today!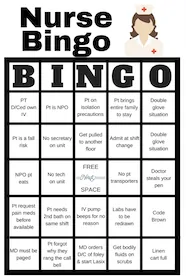 Liven up any shift with a fun game of bingo. See who can fill a row first!
Fill a whole card and lose grip with reality.
Your privacy is protected. We will never spam you.