*articles contain affiliate links*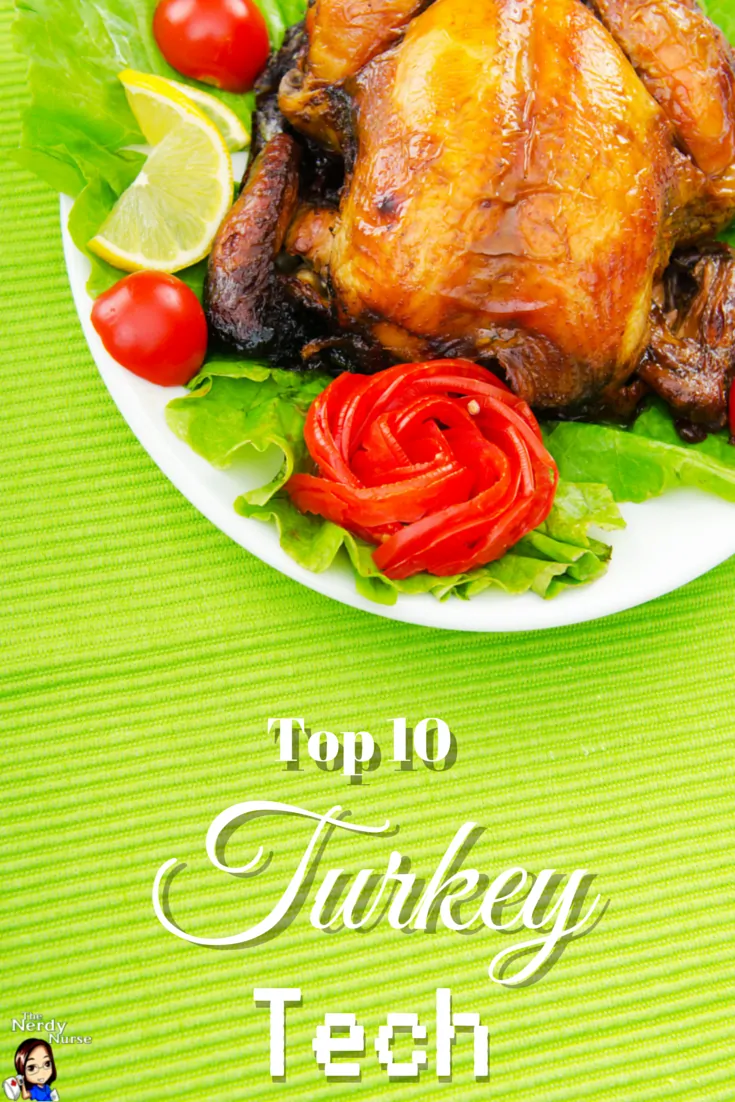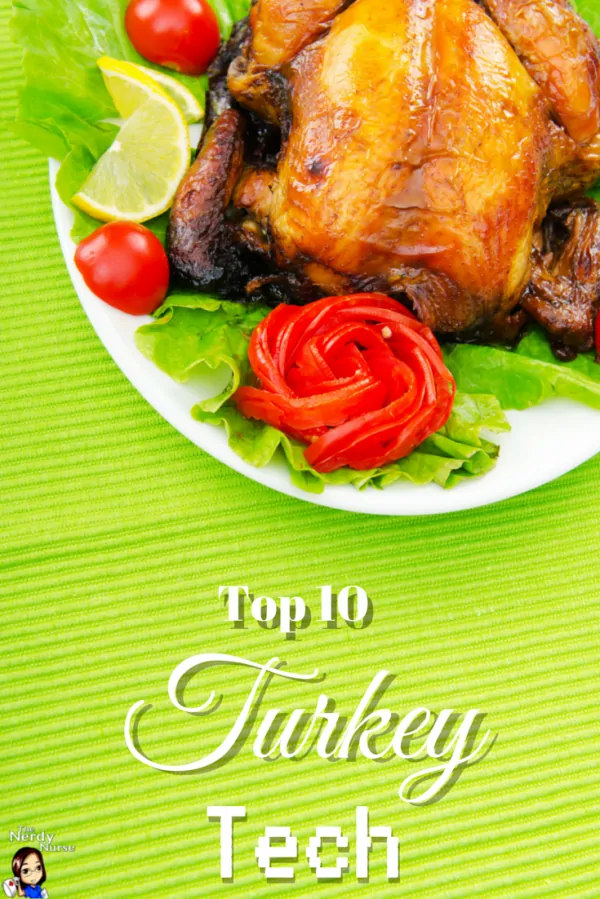 Most people cook a turkey and all the standard fixin's on Thanksgiving. You have your over-achiever who will bake some decadent desert creation, or maybe even get adventurous and deep fry a turkey. Then you have those die-hard holiday-folk who really go all out on their holiday feasts. These are the guys and gals that have a special industrial-sized deep fryer that only use to deep fry holiday birds. They're kitchen's are stock with all the essentials and then some. Heck, they might even have light saber carving knife. Talk about taking tackling a turkey into the digital age.
But seriously, we here at The Nerdy Nurse are geeks ourselves and we love gadgets whether they are in our pockets or our kitchen. Because we know that you no doubt love kitchen gadgets (and feasting on a delicious holiday meal) as much as us we've taken to time to compile a list of turkey tech and food prep gadgets that will surely elevate your holiday gathering to epic classification. Because turkey tech isn't for the casual holiday dinner. It's reserved for those passionate about turkey, dressing, and all things fun about holiday meals.
Take Charge of Your Nursing Career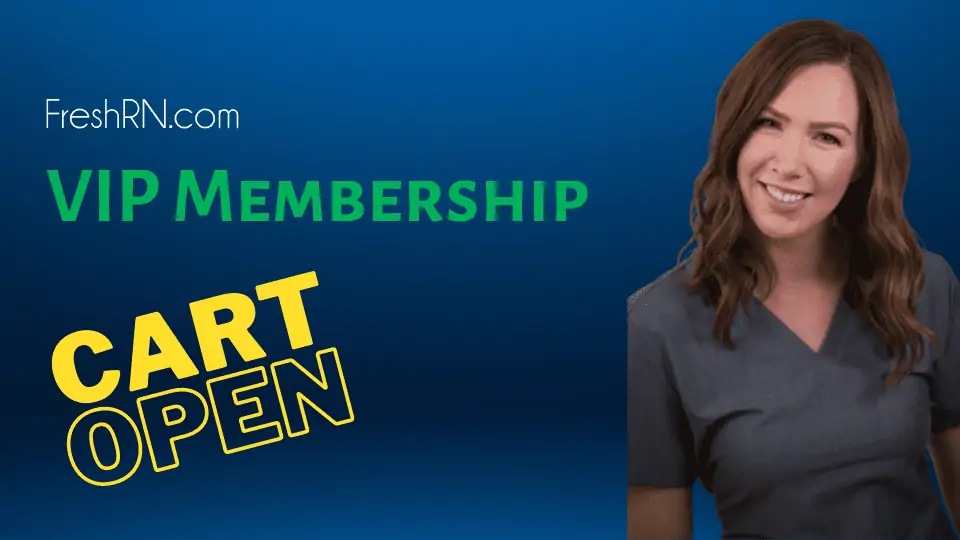 Your first year as a nurse is daunting. You need someone in your corner telling you what your managers really need from you, helping you learn to interact with your preceptor, and really just manage your life. Find all that an more with the FreshRN VIP - Membership.
I'm Ready to Thrive
1

Char-Broil The Big Easy TRU-Infrared Oil-less Turkey Fryer
We aren't sure how this bad boy can deep fry a turkey without oil, but that's the majesty of science for you folks enjoy. Since we really don't care whether oil, air, or cosmic rays are involved with our turkey frying, we wanted to give this innovative fryless fryer a shot.

2

Bear Paw Products Meat Handler Fork
Now you can pick that turkey up with your bear hands and show everyone at the table you do have a right to bare arms this Thanksgiving.

3

Hamilton Beach  Carve 'n Set Electric Knife with Case
You could just use a regular knife, but we all know electricity makes things more fun.

4

iGrill Cooking Thermometer
This iDevice allows us to procrastinate with our phones like normal and cook the turkey to perfect temperature is that  oxymoronic?

5

Submersible LED Everlasting Tealights
Reusable,wireless, and submersible these provide a soft glow without an open flame so the only thing you'll get burned on this year is that fuzzy-knitted turtle neck that grandma actually re-gifted back to you this year.

6

Delta Faucet with Touch2O Technology
This stainless faucet from Delta is sure to keep only good cheer spreading  (and not bacteria) around your house this holiday season. Salmonella can just say sayonara.

7

Taylor Digital Measuring Cup and Scale
This will make your measurements exactly right and probably make the food taste better because everything taste better with an extra dash of technology… or is that salt?

8

Kitchen Craft Kitsch'n'fun Musical Cake Server
We need this because everything, including serving pecan pie at the dinner table this holiday, is even more fun with a musical soundtrack. Don't you agree?

9

The Original Kitchen iPad Rack
Screw or velcro this stand into the under side of your cabinet for easy recipe viewing, "Look maw thanksgiving cooking no hands!"

10

Admetior Stainless Steel Digital Spoon Scale with 2 Spoons
Measure out the perfect amount of candy for your yams with this spoon, then decide it needs more anyways because it's the holidays and sometimes we just gotta splurge.
Download Nurse Bingo Today!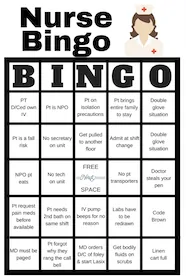 Liven up any shift with a fun game of bingo. See who can fill a row first!
Fill a whole card and lose grip with reality.
Your privacy is protected. We will never spam you.