*articles contain affiliate links*
This post brought to you by Fellowes. All opinions are 100% mine.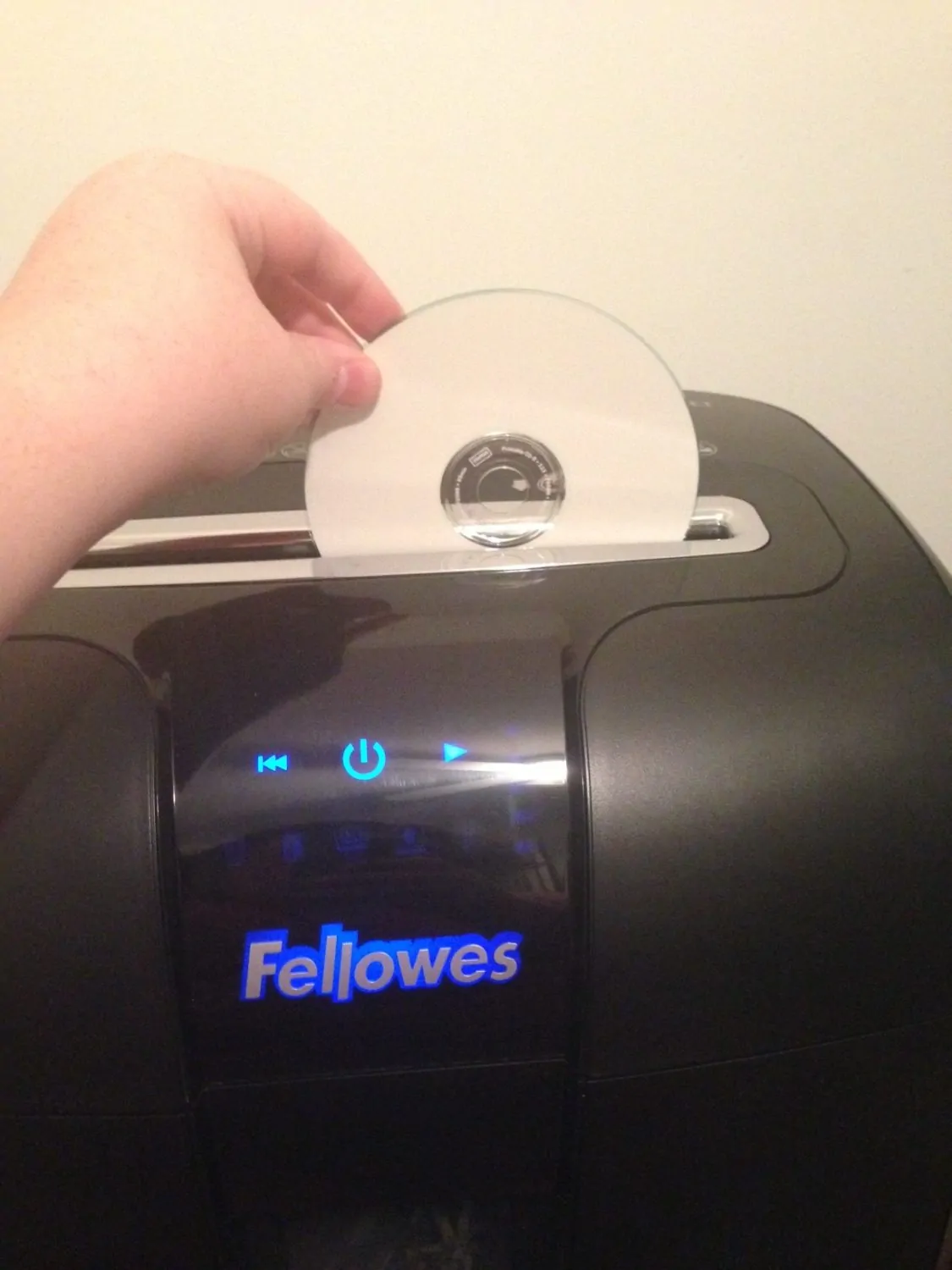 As a healthcare informatics worker I am constantly handling personal data. It goes without saying that I know the importance of being able to shred your paperwork quickly and easily while ensuring complete confidentiality. Many offices will have a traditional paper shredder that can painstakingly be loaded a page at a time, but in healthcare IT that just won't cut it. We need cross-cut technology and we need to be able to load that sucker in bulk with paperclips, staples, and awkward angles.
The Fellowes 73Ci delivers the power and functions we need in order to keep protected health information private. In addition to the fact that it is fast and cuts up to 12 pages at once, it can also handle CDs and Credit Cards. CDs may sound like a little bit of over-kills but in healthcare the CD thing is actually pretty relevant. We often give CDs to patients with their health information on them. If we happen to have one lying around then it's best it be shredded least it wind up in the trash by mistake.
Here are some of the features of the Fellowes Powershred 73Ci
100% Jam Proof System (eliminates paper jams on even the toughest jobs)
SafeSense® Technology – This stops your fingers being mangled and you from needing the assistance of nurses.
Energy Efficient
Capacitive Touch Screen Controls (Just like your smartphone!)
Heavy-duty Cross-Cut blades (Super important to be cross-cut!)
Shreds a sheet of paper into 397 fun-filled pieces of confetti
If you didn't already know, Fellowes are pretty much the best when it comes to paper-shredding technology. Not only are they the best, they were also the very first. to allow you the convenience of shredding in your home. In 1990 they rolled out the first personal paper shredder.
You'll also be glad to know that Fellowes knows that #1 complaint about paper shredders is that they jam. Fellowes had got your back on that by being the only manufacture with a 100% Jam Proof technology. Pretty awesome, right?
The new Fellowes 73Ci will be available at office superstores beginning January 2013 for a suggested retail price of $199.99. You should probably go pick one up for yourself cause you sure can't have mine.
So tell me, Dear Nerds and Nurses, what features do you like about the Fellowes Powershred 73Ci?
Download Nurse Bingo Today!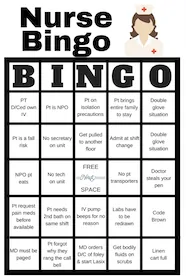 Liven up any shift with a fun game of bingo. See who can fill a row first!
Fill a whole card and lose grip with reality.
Your privacy is protected. We will never spam you.