*articles contain affiliate links*
Dr. Dean Burke has accomplished a feat that nearly all of my high school literature teachers attempted and failed miserably: He convinced me to read an entire book.
It has been years since I have read any book from cover to cover. I have what Peter Shankman refers to as ADOS, Attention Deficient, Oooh Shiney. I just cannot keep my attention in one place for the amount of time that it takes to read a book. If you couple that with my terrible reading comprehension skills, then the entire likelihood of my actually reading a book goes right out the window.
However, I am pleased and proud to report that I actually read The Millionaire Nurse from cover to cover. I can also report that it was an enjoyable and helpful piece of literature that any nurse could find value in.
To be perfectly honest, most of the recommendations he laid out are things that I already knew. They are commonsense approaches to managing your money and putting your long term goals ahead of your short. I would like to think that most people already know these tips as well, but just need a little extra push to start implementing them in their lives. He asks you to really step back and take a look at why you are spending money they way you currently are. He asks you to take time to think about purchases you make and if they have any real benefit to you.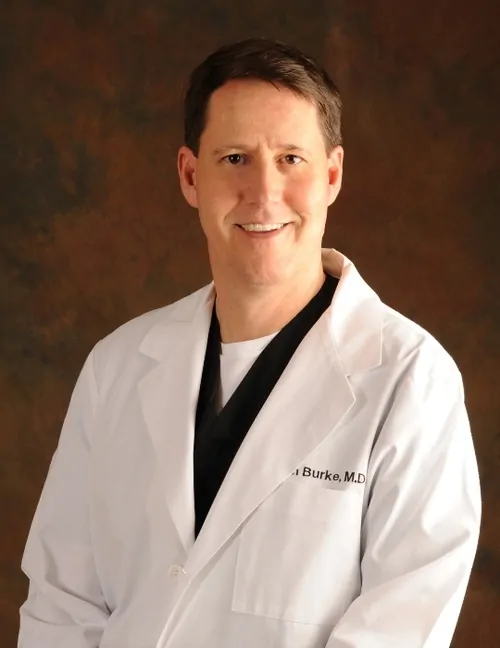 Dr. Dean details steps to take in order to become debt free. He also stresses the importance of vacations and working to keep a marriage together. His mentions of God and work to live a happy life are a comfort. Dr. Burke's appreciation for nurses and the work that we do is apparent in the pages of this book. He is in-tune with our thought process, or assessment style, and the income we actually make. In fact, many of the tips in this book utilize the nursing process, something we are all too familiar with, to make the information more relatable.
I have started to develop a strong admiration for those interested in sharing their personal finance wisdom with others, Dr. Burke, in particular. I firmly believe that Dr. Dean is truly interested in promoting the wealth of nurses. He is a passionate expert who has written an easy to digest book with an ever-expanding accompanying website and blog (which also happens to feature a weekly roundup of the best in nursing blogs).
If there is a nurse in your life who you feel could use a push in the right financial direction, this would be a thoughtful and practical Christmas gift. Honestly, even if you don't think they need a push in the right direction (because for some strange reason non-nurses seem to think that nurses are loaded…) this is still an excellent and practical tool to promote personal wealth.
Dr. Dean, thanks for educating me on how millionaire status is possible, even on a nurse's salary.
You can pick up Dr. Dean Burke's book, The Millionaire Nurse, on Amazon.com or directly through his website.
You can also give him a shout out on twitter, thank him for paying it forward, and because he's a doctor who strokes nurses egos, for a change.
To pick up your copy of The Millionaire Nurse, you can visit  Amazon.
Download Nurse Bingo Today!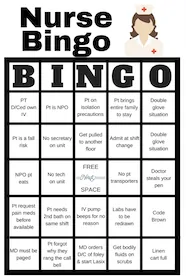 Liven up any shift with a fun game of bingo. See who can fill a row first!
Fill a whole card and lose grip with reality.
Your privacy is protected. We will never spam you.