*articles contain affiliate links*
Guest Blogger:  Carson Martinson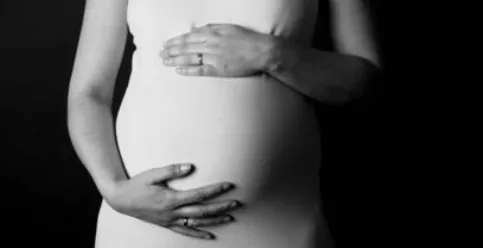 Ask any woman with more than one child and she will tell you that no two pregnancies are ever the same. Many women experience a variety of symptoms during their pregnancy, from morning sickness to strange cravings. However, there is one other common issue that many women probably don't even realize is related to pregnancy: acne. If you're pregnant and suffering with severe acne breakouts, you might be looking for a safe, natural and effective way to treat the issue without causing any potential complications. Before starting any treatments, or continuing with your pre-pregnancy routine, learn about the potential dangers associated with several common acne medications and topical creams.
Causes of Pregnancy-Related Acne
The causes of pregnancy-related acne aren't unique, and many times women will suffer unsightly breakouts before, during and after pregnancy for many of the same reasons. However, one cause of acne, hormonal fluctuations, is exaggerated during pregnancy. Pregnant women are flooded with a variety of hormones, which in turn can trigger the skin to produce excess oil, or sebum. It's this sebum that clogs the pores and along with bacteria and dirt lead to acne breakouts. Stress is another common cause of acne. Many women suffer extreme bouts of stress during pregnancy, which can make acne breakouts even worse.
Treatments to Avoid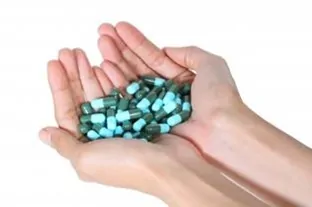 Before starting or stopping any traditional acne treatments, it's always best to consult a physician. However, according to WebMD, there are a number of prescription and over-the-counter topical and oral medications that should be avoided by every pregnant woman:
· Prescription antibiotics. There are a variety of oral tetracyclines — including tetracycline, doxycycline and minocycline — that are commonly prescribed to prevent and treat acne. However, they should be avoided during pregnancy because studies have linked their use to irregular bone formation in unborn babies.
· Prescription topical creams. Topical creams that fall under the category of "retinoids" —including adapalene, treinoin and tazarotene — should be used with caution by pregnant women. Several studies have indicated that a small amount of these topical treatments is absorbed through the skin, which in turn can lead to serious birth defects.
· OTC acne treatments: Much like topical retinoids, the ingredient salicylic acid is also absorbed through the skin after use. Although it's an over-the-counter product that is available at almost every drug store, salicylic acid also has the potential to cause birth defects.
Treating Acne Naturally
Instead of relying on "safe" OTC or prescription medications to treat your pregnancy-related acne, there are a variety of natural ways to prevent and treat breakouts that are guaranteed to not harm your baby. Here are a few:
· Wash your face at least twice-a-day. This might seem too simple to be true, but simply washing your face first thing in the morning and before bed is one of the most effective ways to prevent acne breakouts. Instead of relying on store-bought products, create your own face wash with a combination of plain yogurt, honey and oatmeal.
· Shampoo daily. For many pregnant women, an excessive amount of oil is also produced by hair follicles. This oil can build and eventually lead to acne breakouts on the forehead. If this is the case, wash your hair daily with a clarifying shampoo. Otherwise, simply add a few drops of lemon juice and vinegar to your everyday shampoo to eliminate that excess oil.
· Homemade facial mask. Create a pregnancy-safe facial mask by combining 1 cup rolled oats, 2 tablespoons honey and 1/4 cup baking soda. Apply the mask to your face and allow it to set for 10 to 15 minutes. Wipe off your face with a damp rag. Repeat at least once-a-week or whenever you suffer from an unwanted breakout.
· Drink plenty of water. Chances are your doctor is already telling you to stay hydrated during your pregnancy. Aside from the benefits to your health and baby, remaining hydrated also helps balance your pregnancy-related hormones, which can in turn cut down on future breakouts.
If you're suffering through pregnancy-related acne and are worried about the effects of OTC and prescription medications on your unborn baby, there are several natural ways to combat the issue. In the end, the best way to keep your skin clear and glowing is to wash your face regularly, drink plenty of water and most importantly, remember to relax, breathe and enjoy the experience of carrying your soon-to-be bundle of joy.
Pregnancy Image from Flickr's Creative Commons y Kit4na belly image hand full of pills image
About the Author: Carson Martinson is a guest blogger and skin care expert. Carson recently won her battle with pregnancy-related acne after visiting www.acneskinsite.com.
Download Nurse Bingo Today!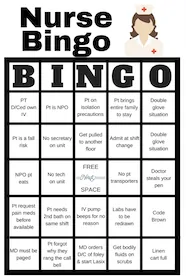 Liven up any shift with a fun game of bingo. See who can fill a row first!
Fill a whole card and lose grip with reality.
Your privacy is protected. We will never spam you.