*articles contain affiliate links*
Technology continually improves healthcare and our daily lives and telemedicine is imperative for reaching people that might not be able to get to a doctor.
Telemedicine: How An Online Chat With A Doctor Makes A Difference
Not surprisingly, almost everyone in America today has access to the internet, but not everyone has access to certain doctors, such as trauma surgeons, though there are apps for patients to talk to a doctor online.
The video below is a fantastic example of technology saving lives by providing improved access to trauma surgeons in areas that don't have them on staff. Trauma surgeon Rafael Grossmann MD(@ZGJR) reached out to me on twitter and shared with me the video. In it, he discusses iPod Teletrauma: the $229 130 million sq. ft. Trauma Room.
Online Doctors: Let's See It More
I would love to see the use of Facetime via iPhones and iPods be utilized more often to incorporate specialist consults in more patient care. But as Dr. Grossmann makes a slight mention to in the video, I am sure there are many HIPAA concerns that would have to be addressed in order for this to take place in any healthcare organization.
Using an Apple iPhone and Facetime to improve patient care and save lives. Amazing. And a fantastic use of emerging technologies.
How A Chat With A Doctor Online Can Help
As time goes on, more doctors and medical staff are offering online chat and ways to reach more people. Imagine the single mother that works 2 jobs and can't get to a doctor's office before it closes. Chatting with a doctor online after-hours can save her job and help her family. There are lots of examples of times when scheduling a doctor's appointment isn't feasible, but telemedicine can do just as much good.
How Do Doctors in Telemedicine Get Reimbursed?
There is also the very real and practical concern of billing for services provided by physicians. I'm not 100% clear of the standards, but I believe there are certain criteria that MDs have to meet in their relationships with patients in order to bill for service. Although honestly, that world is one I don't know well enough to speak too much on the subject.
How Safe is Video Chat With A Doctor?
As long as the wi-fi is secure at the doctor's office, the video chat should be just as safe and private as going into the office for an appointment. Patients will need to make sure they are in a secure and private location. Just like other online privacy concerns, this will have a few issues to sort out.
The beautiful thing about using iPods or smartphones is that facetime is incorporated into the operating system and is a free service to other Apple iDevices. Most hospitals already have secure wifi networks in place as well. So setting it up and getting programs utilizing facetime would be fairly simple (at least in relation to hardware). The policies and other details may prove more of a challenge.
However, if compensation logistics can be worked out, and it can be done in a manner that is protective of the patient's privacy, then I see no reason why programs like this shouldn't be adopted across the country.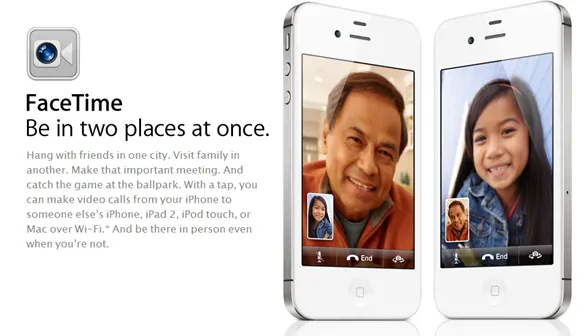 Think of all the lives that can be saved. Think of the increased access to care this will give so many patients. This could open up a whole new playing field in access to healthcare.
This is a very exciting time to be involved in healthcare with all the innovations we are seeing that help us improve the lives of the patients we serve. I am thrilled that I get to participate in it.
We can now video chat on our cell phones and that is nothing short of amazing. It is such a huge leap forward in using technology to enhance our lives. I doubt the engineers at Apple had any idea that facetime would be used to save lives. But it is. And that is awesome.
Download Nurse Bingo Today!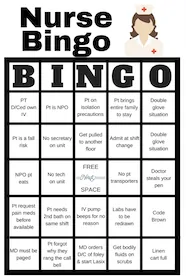 Liven up any shift with a fun game of bingo. See who can fill a row first!
Fill a whole card and lose grip with reality.
Your privacy is protected. We will never spam you.