*articles contain affiliate links*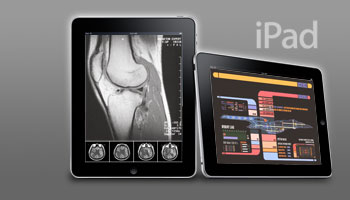 Over at KevinMD.com there is an article about Evolution of tablet devices for the hospital and of course this is music to my nerdy litttle nursing ears.
David Ahn, MD, makes some very interestting points about how he avoids using his iPhone too much in the view of patients and nurses because it can make you appear distracted. Because obviously, all us nurses and doctors could ever be doing is checking our facebook or updating our twitter. Nope, we couldn't possibly be using any of the hundreds, or possibly thousands of medical apps avaialable to help us provide better patient care. Nah.
But Dr.Ahn goes on to say that tablets have really changed that. Since the screen is bigger its a device that can easily be see by more than one person. Because of this you can share what you are viewing with others, or that nosey person can easily peek over your shoulder and see "Hey they are actually doing something healthcare related on there!" and be made to feel silly.
He also goes on discuss how EMR use can make patient interactions appear cold, because even in the best scearios there is barrier between the patient and the provider of care. Many computers are mounted to walls which makes it so you cannot face your patient while recording data or looking up pertinent information. But imagine for a second if a tablet where substituted. The transparency and warmth it could add to patient interactions would be incredible!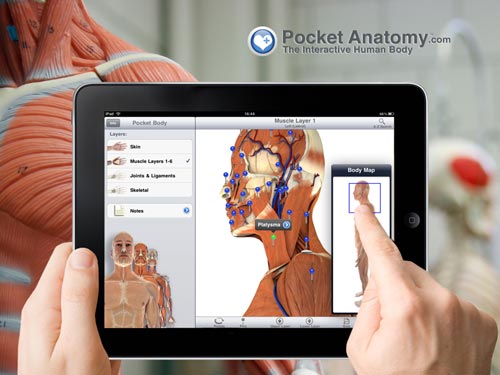 I also like the points mentioned about how Stanford School of Medicine gave all their incoming medical students the iPad. With applications such as Goodreader for PDF annotation(and by that I mean highlighting, circling, making sticky notes, and marking up your PDF right on the iPad that can then be shared easily via: emailed, transfered to dropbox or google docs, and then easily printed if needed), this is really something that anyone who reads scholarly journals a regular basis should not be without.
What this article showed me most is that there are forward thinking physicians who are just as excited about the possibilities of technology in healthcare. They want to see iPads in physicians hands and aiding in patient care. I really look forward to the time we we can hand patients a tablet to sign their consents. No more crinkled paper lining our pockets. No more lost forms or transcription errors. Everything entered once. Everything encrypted and backed up to multple locations.
And if Apple and the iPad stays in this game, (which I'm sure they will, since they are predicted to hit 45 million units in sales this year!) hopefully, everything "just works".
Read the more about Evolution of tablet devices for the hospital on KevinMd.com
I wrote about what impacts I think the tablet can make on healthcare on MyRealityTech.com:
How the iPad Can Change the Human Race: Healthcare
More cool medical geekery things over at: iMedicalApps.com
Download Nurse Bingo Today!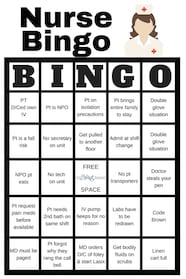 Liven up any shift with a fun game of bingo. See who can fill a row first!
Fill a whole card and lose grip with reality.
Your privacy is protected. We will never spam you.