*articles contain affiliate links*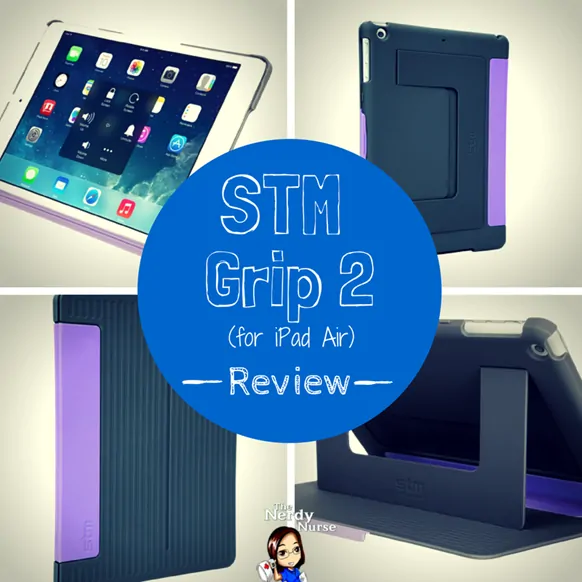 As a tech blogger I have the opportunity to try out tons of cool tech accessories. I remember coming back from CES one year with no less than 10 iPhone cases. It's a perk of the job, no doubt, but receiving these "review units" often comes with an obligatory review and scrambling for something positive to say about products that are less than amazing.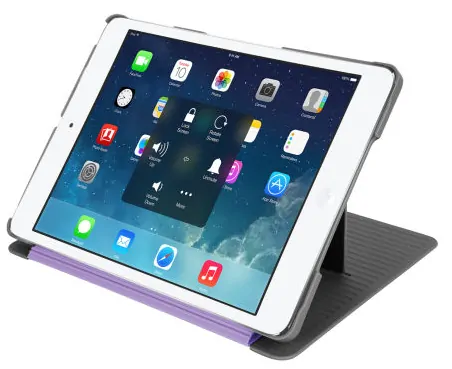 Fortunately, that is no the case with the STM Grip 2 for iPad Air. I had the pleasure of receiving this fabulous case (in purple) to test out and determine if it was worth the price admission. Before I go any further, let me just say, it is!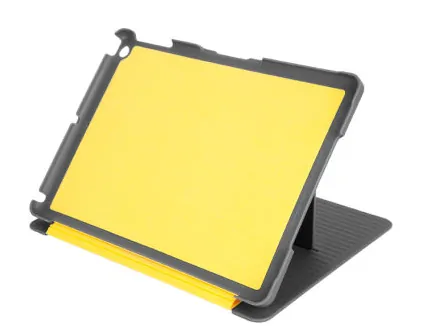 I've used many iPad cases over the years and on thing that really annoys me about most of them is they bulk it up to the point that it's almost comical. It turns a thin, sexy, beautiful piece of technology into something that looks like it's made by Fisher Price.
Thankfully the STM Grip 2 is a far cry from most iPad cases. Instead of adding thick layers of padding and completely bulking the iPad up, it takes a more streamlined approach and provides slim and functional protection. It's grippy texture and kickstand are probably the best features. It feels nice in your hands and you can prop it up with a each on most surfaces. This is awesome when you want to play games using the SteelSeries Stratus iOS8 Controller.
The only flaw I have found is that the hinge on the kickstand appears to be pretty fragile. It's starting to a turn a white at the corners which is an indication that the plastic is being worn down. It's been several months now and it's still kickin' (pun intended), so only time will tell on that one.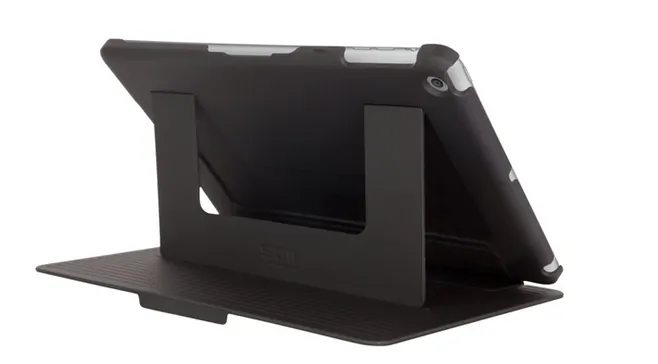 Like any good iPad case, it also incorporates the wake function directly into the cover. This means that when you open the cover (which has a nice snap to it) your iPad instantly wakes up. You also get full access to all ports and buttons.
Overall, I'm really impressed with the STM Grip 2 for iPad Air. In a sea of generic non-impressive iPad cases, the STM Grip 2 has just the right kick it needs to stand out.
For more information about The STM Grip 2, you can visit STMbags.com. It is available in a variety of colors and be purchased via Amazon.com.