*articles contain affiliate links*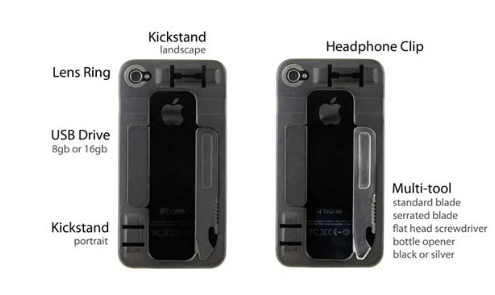 Get ready for the Ready Case. If you've ever found yourself stranded on a desert island without nothing but your iPhone, you'd probably think "Well this is not helpful at all." But what if your iPhone case came fully equipped with a multi-tool, additional lenses, a kickstand USB thumb drive, and a built-in headphone clip.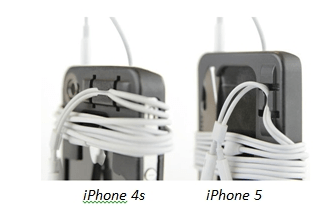 I know. Your MIND would be BLOWN!
Get Stranded With the Ready Case
Because you'd be stranded on a desert island with Ready Case. If you haven't already figured it out, the Ready Case is pretty much the MacGyver of iPhone cases. I have no doubt that any crafty individual could figure out a way to stop terrorist if they paired their iPhone with this clever compact set of accessories.

And you're in luck. You've got just enough time to get in on the ground floor and be a part of the magic that makes a product come to life.
You can reserve your own ready case and help make sure wanna-be-action-stars everywhere have their iPhone case dreams come true.
Support ReadyCase by pledging your contribution at https://ready-case.com/ and receive case bodies for both the iPhone 4/4S and iPhone 5 (on all pledge amounts) when they begin shipping in February 2013. The included multi-tool and USB drive can be used interchangeably with either case body so iPhone 4/4S owners can continue to use the ReadyCase if they upgrade to the iPhone 5. Pledges start at $40 (8GB) and go up in increments, including $50 (16GB), $60 (16GB with lens set – macro, wide and fisheye), $150 (16GB limited edition with lens set plated in gold zinc), and upwards into retail/distributor packages. All pledges are offered at discounted rates from the projected retail.
About ReadyCase
ReadyCase is the multi-functional case for iPhone 4/4S and iPhone 5 that conceals seven handy tools into a svelte design less than 3mm thick. Featuring an integrated headphone clip, 8 or 16GB USB thumb drive that doubles as an adjustable kickstand for landscape and portrait viewing, a quick snap lens ring, and a multi-tool sporting a standard blade, serrated blade, flat head screwdriver and bottle opener. This is the ReadyCase, for wherever your next call takes you. Learn more about ReadyCase at www.Ready-Case.com, www.facebook.com/ReadyCase and on Twitter,@readycase.
If you're looking for a multi-functional case, then look no further. In fact, I challenge you to find a singe iPhone accessory that is more functional than this one case.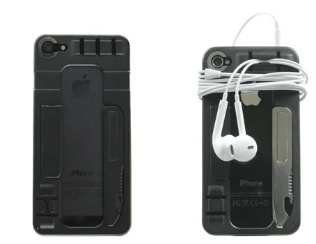 What are your thoughts on this awesome piece of MacGyver-like iPhone paraphernalia?