*articles contain affiliate links*
Thank you to Post-it® Brand for partnering with us on this post.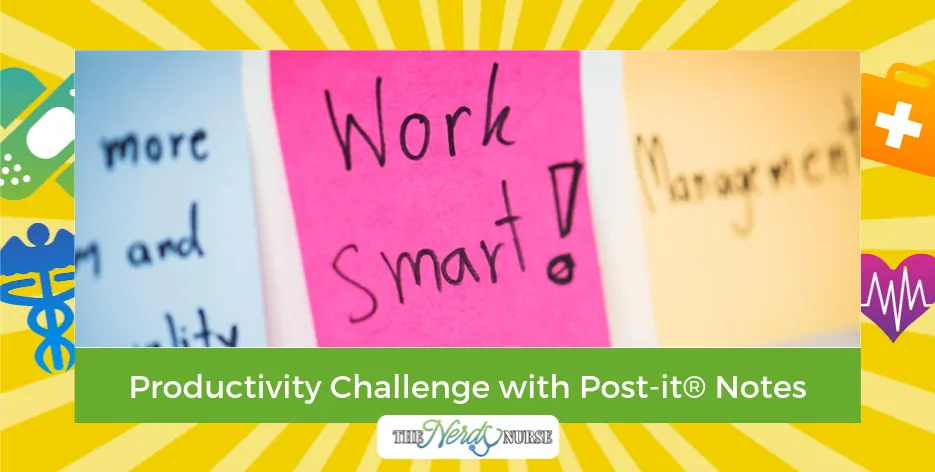 Staying productive is always a challenge. In addition to working a full-time at a demanding day job in the healthcare technology industry, I run a nursing blog and manage a household. If I want to maintain my sanity, keeping tasks organized and being productive is an absolute must.
Almost Everyone Struggles with Productivity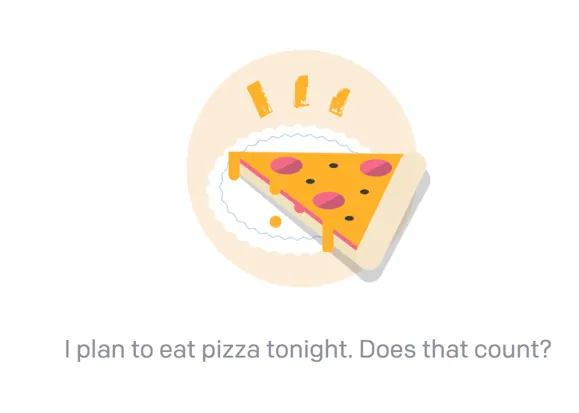 I take small comfort in knowing I'm not alone in my productivity struggles. Post-it® Brand conducted a survey* to determine how productive Americans feel at home and work. Here are just a few of the results:
61 percent of working Americans believe they'd be more productive at home if they used the same organization strategies they use at work.
More than 1 in 4 Americans feel completing everything on their weekly to-do list is harder than running a marathon.
75 percent of Americans skip doing something for themselves every week because they didn't adequately plan or allow enough time for it
Healthcare Visionaries Must Be Productive
The work I do in healthcare has a direct impact on nurses and the patient they serve. It's imperative that I remain productive so I can work to develop the best solutions possible for healthcare professionals. I'm not alone in this need. Many healthcare professional are using Post-it® Products to ensure that patient needs are met every day.
Post-it® Brand partnered with four professionals in a variety of industries to see what tools they use to be productive, tackle their to-do lists and achieve their goals. Check out Anna Young, a maker, health business owner, and visionary at MakerHealth. She is using Post-it® Products to stay organized and productive in her efforts to prototype new products in healthcare. So much creativity and ingenuity goes on in the hospital every day. Anna is a great example of the need to be adaptable, yet remain productive in healthcare.
Maximizing Productivity
When it comes to productivity and organization, everyone is different. You may be a digital kind of girl, like a bullet journal, or need visual reminders and orientation tools. Your style is unique. Sometimes it's helpful to get insight into exactly what it is so you can maximize tactics that work for you. Post-it® Brand identified four distinct types of planners and built a tool to help people determine which kind of planner they are. To find your planner type and helpful solutions to stay organized, use the Post-it® Brand Productivity Tool to get your individualized productivity assessment.
The 21 Day Productivity Challenge
While I have a pretty fine-tuned system for things at work and even with the blog, the house hold to do list always seems to suffer. Tasks will remain undone for days, weeks, and sometimes even years at a time. Things fall through the cracks. I tend to try and hold all household to dos in my head rather than writing them down or keeping any sort or organized list. It makes trying to stay on top of them nearly impossible. It also means my family often have almost no idea what they can do to help the household run more smoothly.
When Post-it® Brand asked me to take on a 21-day challenge to improve my productivity, I was intrigued. Finally, perhaps, I can find a way to be productive at home. And maybe, just maybe, my family can pitch in and help knock things off the list.
I used the Post-it® Brand Productivity Tool and discovered that I am a Masterful Magician.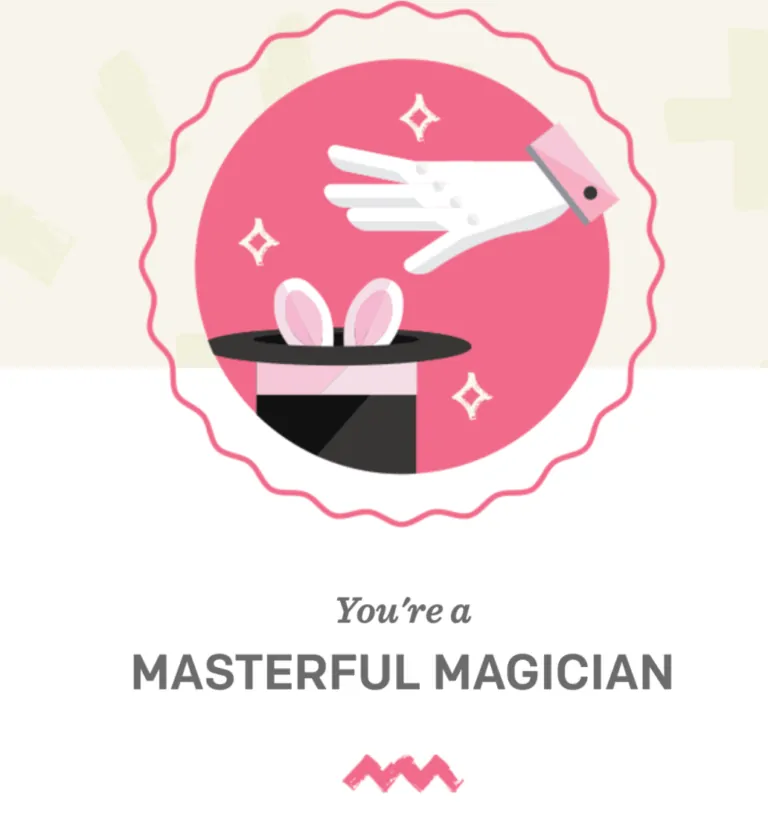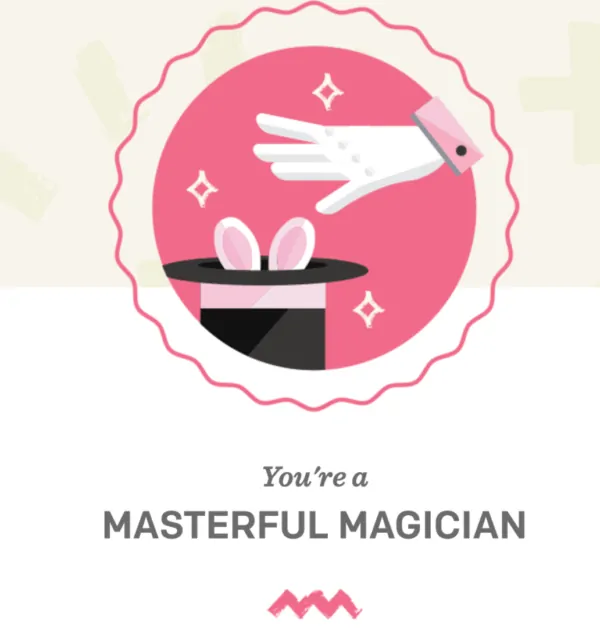 I received several tips to help me be more productive. One simple suggestion is the 2-minute rule. Basically, if a task will take less than 2 minutes, just do it now. This is so simple, yet I constantly find myself moving quick items farther down my to-do list. I'll definitely be adding this strategy to make my work-life easier.
Take Charge of Your Nursing Career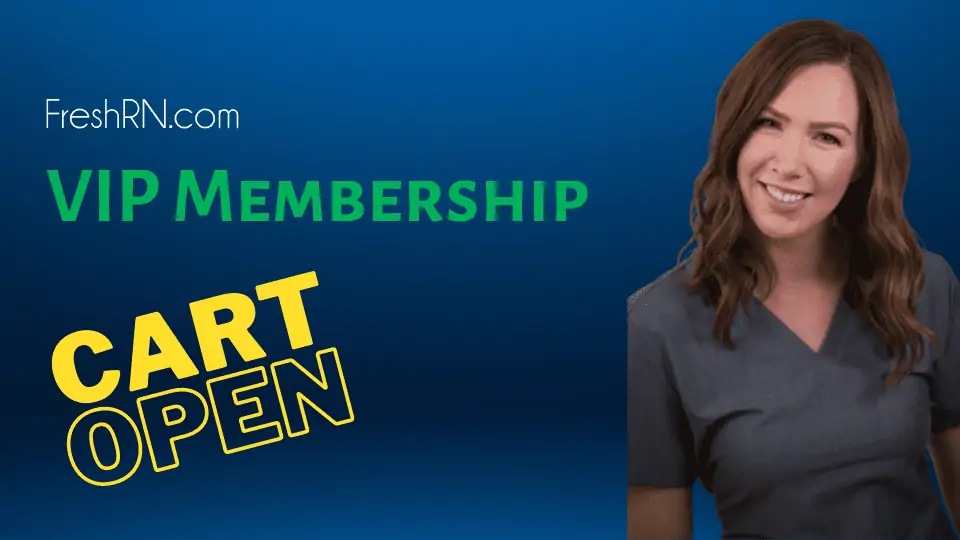 Your first year as a nurse is daunting. You need someone in your corner telling you what your managers really need from you, helping you learn to interact with your preceptor, and really just manage your life. Find all that an more with the FreshRN VIP - Membership.
I'm Ready to Thrive
My 21 Day Productivity Challenge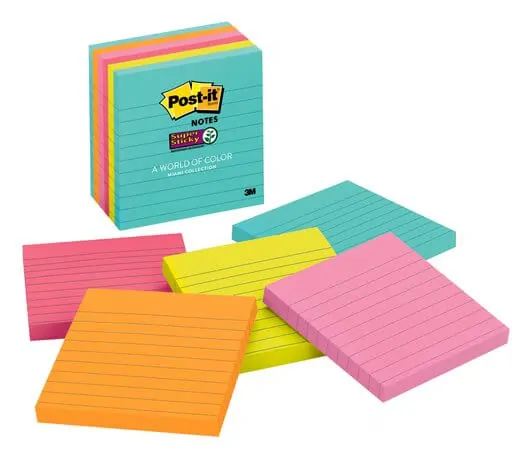 For the next 21 days, I'm going to be using Post-it® Super Sticky Notes to jot down any to do items around the house. From emptying the dishwasher to staining the deck, it gets a Post-it® Note attached as close to the actual task as possible. My hope is that it will inspire whoever has a free moment to knock that task out. I'm thinking that I'll even add a points system related to the difficulty or length of each task. My husband and son are both gamers so I can totally see being able to gamify the household to do list. Maybe they'll even get competitive. At the very least, I'll have a visual reminder to complete each item.
Here's a sneak peek: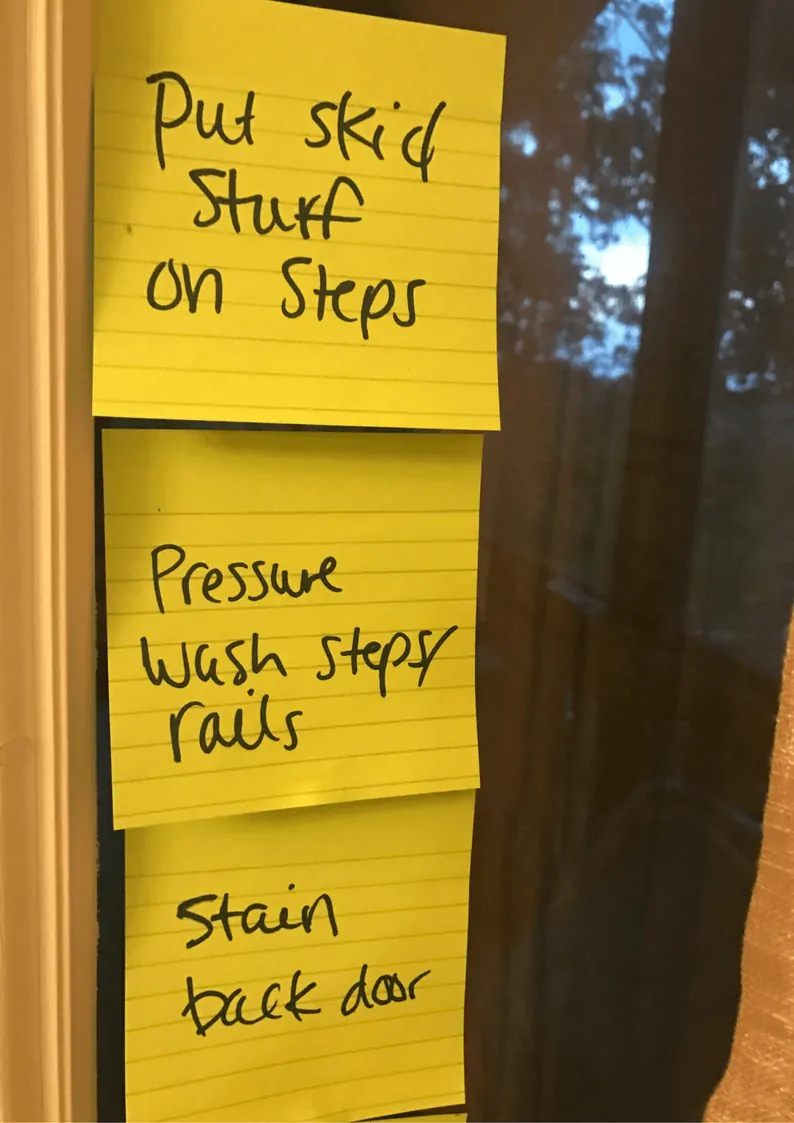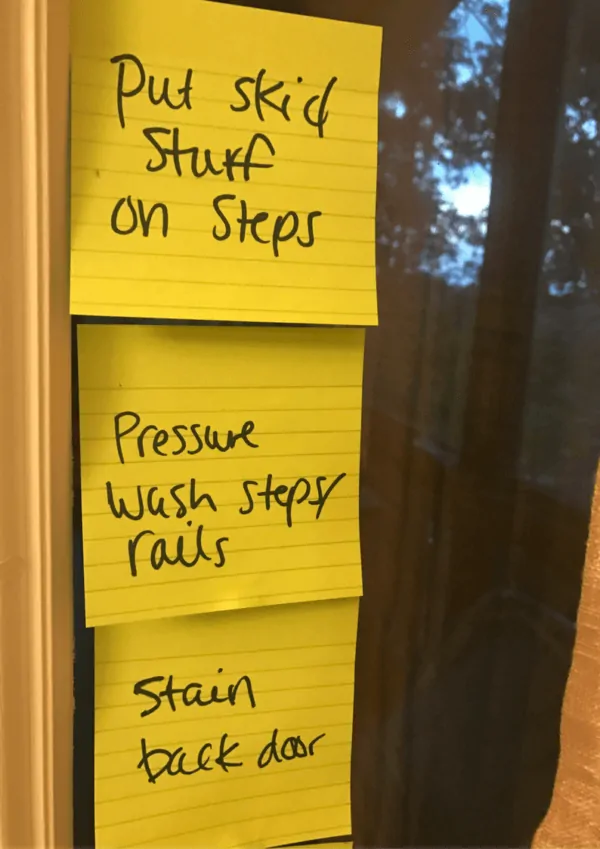 I'll be providing an update on my results in a few weeks. Stay tuned!
Take Your Own Productivity Challenge
Have you considered taking part in your own 21-day goal challenge? Spring is a perfect time to start a new habit around the house or at work. I'd love to hear how you are making your goals stick using Post-it® Products. Once you have your results, share your own planner type and your goal progress to your social channels using #Makeitstick and #Postit.
You can also find out more productivity ideas by staying connected with Post-it® Brand on Twitter, Instagram, Facebook, and Pinterest.
*The 3M Productivity Survey was conducted by Wakefield Research (www.wakefieldresearch.com) among 1,021 nationally representative U.S. adults ages 18+, between March 30th and April 5th, 2017, using an email invitation and an online survey. Quotas have been set to ensure reliable and accurate representation of the U.S. adult population 18 and older.
Download Nurse Bingo Today!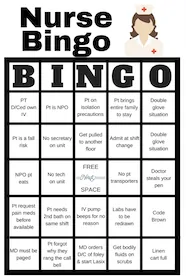 Liven up any shift with a fun game of bingo. See who can fill a row first!
Fill a whole card and lose grip with reality.
Your privacy is protected. We will never spam you.