*articles contain affiliate links*
Guest Blogger: Sallie Porter DNP PhD APN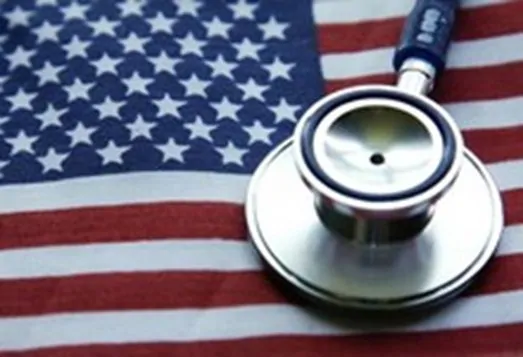 You may have received the following request (or something similar) in your inbox on Twitter, Facebook, Gmail, and the like: Mandate Advanced Practice Registered Nurse (APRN) full practice authority
The link takes you to a petition directed to the White House. The petition hopes to raise public awareness about APRNs and the barriers to their full practice authority. These practice barriers vary by state and include inability to prescribe medication without physician collaboration, inability to order imaging studies, inability to initiate home care, and inability to be a patient's primary care provider of record.
Advanced Practice Registered Nurses are nurses first and that fact strongly shapes the care they provide no matter the practice setting. By signing the petition you help make sure that the holistic nurse perspective on health care is strengthened. You support NPs, CRNAs, CNSs, and CNMs and most importantly, patients.
APRN barriers to full practice authority hinder patients getting the care they need in a timely and efficient manner. These barriers prevent access to primary care and full care for vulnerable populations. These barriers waste money and negatively affect health care outcomes.
The petition was started by Georgia Gerontological Nurse Practitioner Lauren Robbins who visited the We the People petition site and noticed there was no petition in support of Advanced Practice Registered Nurses. So Lauren started one: "Remove barriers that prevent Advanced Practice Registered Nurses from practicing to their full scope."
The petition first made the rounds in February and March getting approximately 7,000 signatures by the end date. Now in its second iteration the petition is up to 22 K signatures and we need your help getting to 100 K before April 22, 2013!
If the petition gets 100,000 signatures by April 22, the White House will respond. The White House's response to the petition would do a great deal to improve APRN public awareness about barriers to full care. Most professional scope of practice issues are legislated at the state level. However, federal regulations have a very strong role in shaping this scope and the language used in state legislation.
If you have not signed the newest version of the petition please do so now:
 Mandate Advanced Practice Registered Nurse (APRN) full practice authority
Once you sign or if you have already signed, please share the petition with your fellow nurses, your family, your neighbors, and your friends.
Thanks for your time and your signature. APRN awareness and full practice authority is at a critical tipping point, help get us over the top. Let's make We the People matter for Advanced Practice Registered Nurse full practice authority and for APRN patients!
Sallie Porter DNP PhD APN is a Certified Pediatric Nurse Practitioner who teaches Post-BSN to DNP PNP students and cares for infants and young children In New Jersey. Sallie can be found on twitter @DrSalliePNP and at her website: Infant Mental Health for the Pediatric Nurse Practitioner – www.imh4pnp.com
Full Disclosure: A post on The Nerdy Nurse heavily influenced my decision to purchase a Kindle Fire.
Download Nurse Bingo Today!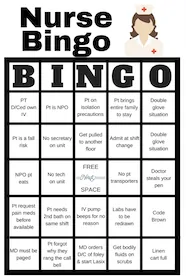 Liven up any shift with a fun game of bingo. See who can fill a row first!
Fill a whole card and lose grip with reality.
Your privacy is protected. We will never spam you.