*articles contain affiliate links*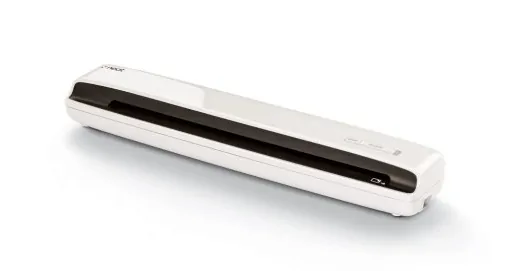 NeatReceipts
is a mobile scanner and digital filing system to help you tame that paper monster in your life.
NeatReceipts and the NeatDesk
are smart scanning solution that does more than just scan your documents. NeatReceipts transforms your digital documents into and organized and easily manageable file system. If you're covered in mounds of paper that you just can't part with  The Neat Company may just be your digital savior.
The primary draw of NeatReceipts and NeatDesk is the intuitive text reading and filing soft. Scanning a document to PDF is nothing new or exciting, but having software automatically pull out the information from your contacts, receipts, or documents to help you easily organize and file your digital life is certainly a refreshing change.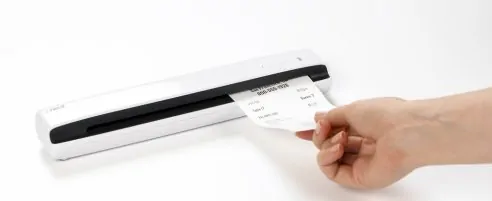 Afer using NeatReceipts to help import the many business cards that I received at Blog World Expo, I have a greater appreciation for the ORC technology that the software boasts. I've attempted to use digital scanning and file management systems in the past, but they just ended up take much more time and effort than they were worth. I had to do everything manually and it was really just a huge pain. With the NeatReceipts everything is much more automated. There are times when it does not read things accurately, and you do have to help it along, but it's a dream compared to the manual filing I have done before.
I am also really excited about the ability to create expense reports and records for taxes. While I cannot say I am excited a my taxes, I can say that with the NeatReceipts I feel the burden is less heavy with the ability to print out nicely formatted and organized reports. Every blogger needs the ability to organize their tax write-offs for our businesses. Apple addicts will rejoice because you can get the accompanying Neat software for PC or Mac.
From Neat.com:
Organize your paper, simplify your life.

NeatReceipts is a portable scanner and digital filing system that helps you manage all of your paperwork on the computer. NeatReceipts includes Neat scanner software that identifies and extracts the important information from receipts, business cards and documents and automatically organizes it for you. All scanned documents can be searched by keyword so you can find exactly what you need. Neat software gives you an easy-to-use, intuitive application to manage all of your business and personal paperwork.

---

Key Features:

Intelligent Text Recognition:


Neat software uses OCR and patented parsing technology to identify and capture key information from scanned documents. On receipts, it looks for the date, vendor, amount and sales tax. On business cards, it captures all of the contact information: name, company, title, address, phone, email, website and fax. And on documents, the software captures all of the printed text and gives it to you in searchable PDF format. You can also perform keyword searches on any scanned item to find what you need quickly and easily.

Scan in receipts to:

Save digital copies of receipts and records of vendors, dates, and totals

Create expense reports and manage business and personal expenses

Keep track of expenses for tax time (records accepted by the IRS)

Export data to PDF, Excel®, Quicken®, QuickBooks®, TurboTax®

Scan in business cards to:

Keep digital images of cards and contact information

Capture name, address, company title, etc.

Create your own searchable contact database

Export data to Outlook and more

Scan in documents to:

Create searchable PDF files

Edit text using copy/paste

Organize and store in your digital filing system

New in Neat 5 Software for PC:

New streamlined interface helps you navigate more intuitively and find things more quickly, with all your information right at your fingertips

New file folder structure lets you organize your receipts, business cards, and documents in the way that makes the most sense to you

New view options let you see information the way you want to in Neat 5

Advanced import/export options such as "Print to Neat" from within websites and email programs enable you to export data to popular programs such as Excel®, Quicken®, QuickBooks®, and TurboTax®

---
It works where you work. At less than one pound, NeatReceipts is perfect for the road, home, or office.
You can learn more about
NeatReceipts
and the
NeatDesk
by visiting 
The Neat Company
.
NeatReceipts retails for $199 but can be purchased through
Amazon for $149
.
Check out more great gift ideas on The Nerdy Nurse Holiday Gift Guide.
Download Nurse Bingo Today!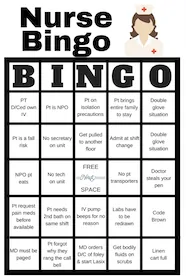 Liven up any shift with a fun game of bingo. See who can fill a row first!
Fill a whole card and lose grip with reality.
Your privacy is protected. We will never spam you.