Happy Nurses Week
Check out Nurses Week 2018 Freebies.
Nurses: This is your week to shine! It's also an opportunity to get your grub on as many restaurants and other establishes are giving free food or discounts. In addition to rounding up some of our favorites to share with you, we've also created an exclusive Nurses Week giveaway with some amazing prizes (like a $300 stethoscope and #$140 nursing clogs)! First, let's check out the freebies.
2017 Nurses Week Freebies
Everyone loves a freebie. What could be better than a nurses week freebie? Well… more of them. While several companies give some form of discounts to nurses, I wanted to show the true freebies here. (Ok, so there is a BOGO, but it's close.)
Nurses: Get a FREE @EinsteinBros Espresso Buzz Bagel on May 11th!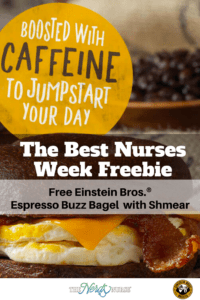 In recognition of National Nurses Week, Einstein Bros. Bagels is giving a free Espresso Buzz bagel and shmear to any nurse who stops by a participating Einstein Bros. Bagels location on Thursday, May 11, 2017, wearing your scrubs or carrying your name tag gets in on the deal.
Nurses: Get a FREE @Cinnabon this week!
From May 6-12, just show your name badge and get a free classic cinnamon roll, MiniBon, or four-piece BonBites. They are supporting The DAISY (Diseases Attacking the Immune System) Foundation, which is also a big win.
Nurses and nursing students get a get a free tea of the day on May 12th.
For Nurses Appreciation Week (Monday-Friday, May 8-12, 2017), Get a FREE MEAL or SALAD with the purchase of Meal or Salad, with valid professional ID at all EVOS locations.
It's not specifically a Nurses Week deal, but Starbucks is bringing back their half-price Frappuccino Hour starting May 5th and running through May 14th. The deal is valid for purchases made between 3-6 p.m. at participating stores.
On Tuesday, May 9th, PDGQ wants to honor Nurses by giving them 50 percent off their entire check all day long. This offer is valid at all participating locations, except PDQ Clermont. This offer is available with a valid Nurses ID.
Webinars
The ANA is offering a free National Nurses Week webinar called, Nursing: The Balance of Mind, Body and Spirit. A nurse's guide to preventing compassion fatigue, moral distress and burnout, on May 10 at 1 pm EST. You have to pre-register by 7 pm EST May 9. Register now and earn free CE course from Capella University.
In honor of National Nurses Week 2017, Nurse.com by OnCourse Learning will offer a free webinar, "Empathy 101: How to Care for Yourself While Emotionally Supporting Others," at 1 p.m. ET May 10. The webinar features nationally recognized nurse, author and speaker, Kati Kleber, BSN, RN, CCRN.
In recognition of National Nurses Week, Einstein Bros. Bagels is giving a free Espresso Buzz bagel and shmear to any nurse who stops by a participating Einstein Bros. Bagels location on Thursday, May 11, 2017, wearing his or her scrubs or showing ID.
Happy Nurses Week. Nurses: This is your week to shine! Let's talk #freebies and #giveaways.
Other Giveaways
Details on giveaway are below, but check out a few others worth entering.
Nurses Week Giveaway
I want you to get more this nurses week so we've lined up something special. Earlier this week I talked about a Nurses Week gift idea that I believe would be perfect for all nurses. Alas, I am not able to gift this to every single one of you. So I had to think about what I could do.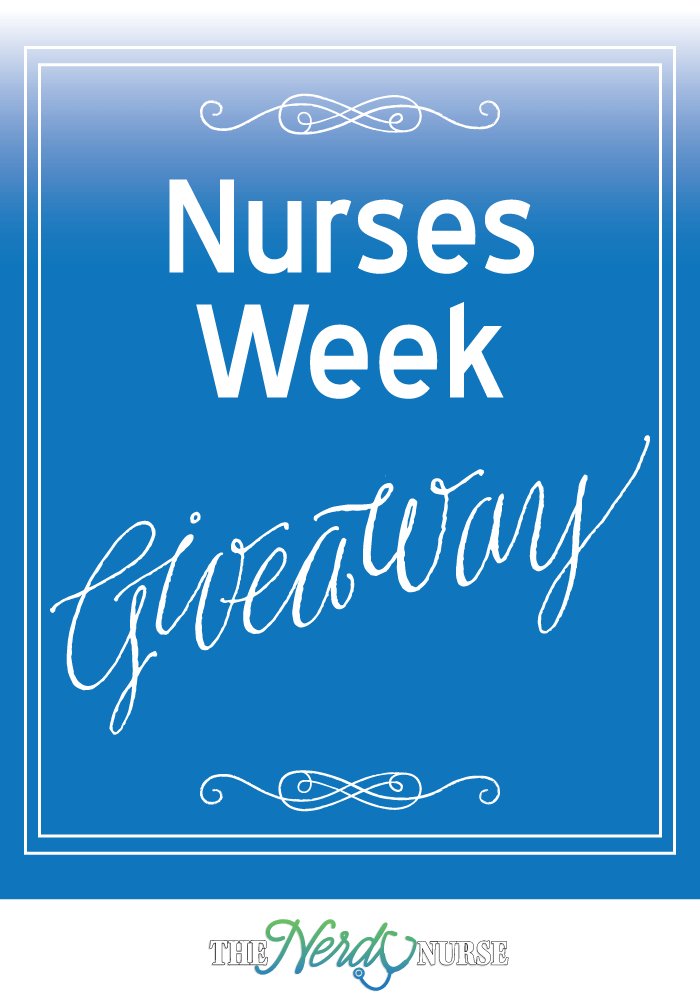 I can do a giveaway! Because everyone likes a giveaway. So let's take a look at some of the awesome things you can win!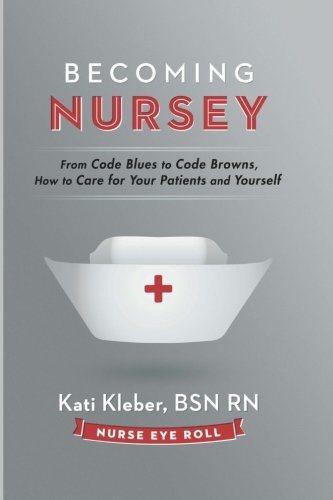 Five winners will receive a signed copy of Kati Kleber's first book, Becoming Nursey.
Nursing isn't a career; it's a calling. Learning how to be a great nurse at the bedside while maintaining your sanity at home is no easy task. This book talks about how to realistically live as a nurse, both at home and at the bedside.. with a little humor and some shenanigans along the way. Comprised of both stories from the bedside and practical and honest advice, this book will provide you the tools you need to become a safe, caring, and efficient nurse as fast as possible. Based off of the popular nursing blog, Nurse Eye Roll, this ebook aims to ease the challenging transition from overwhelmed graduate nurse to successful bedside nurse. Get ready guys, it's about to get real, real nursey.
Koala Qlip from Nurse Born
The original Nurse Born stethoscope holder, invented by a nurse, is sure to ease your aching neck.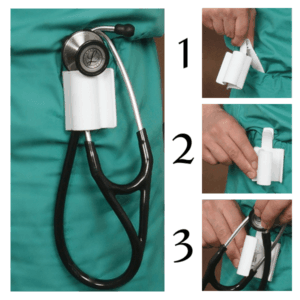 I was recently introduced to Clogs by C&C Sweden and I love them. If you saw my Facebook Live video you saw why I love them so much. One lucky winner is going to win their choice of Clogs by C&C Sweden and one pair of FUNQ WEAR Swedish Support Socks.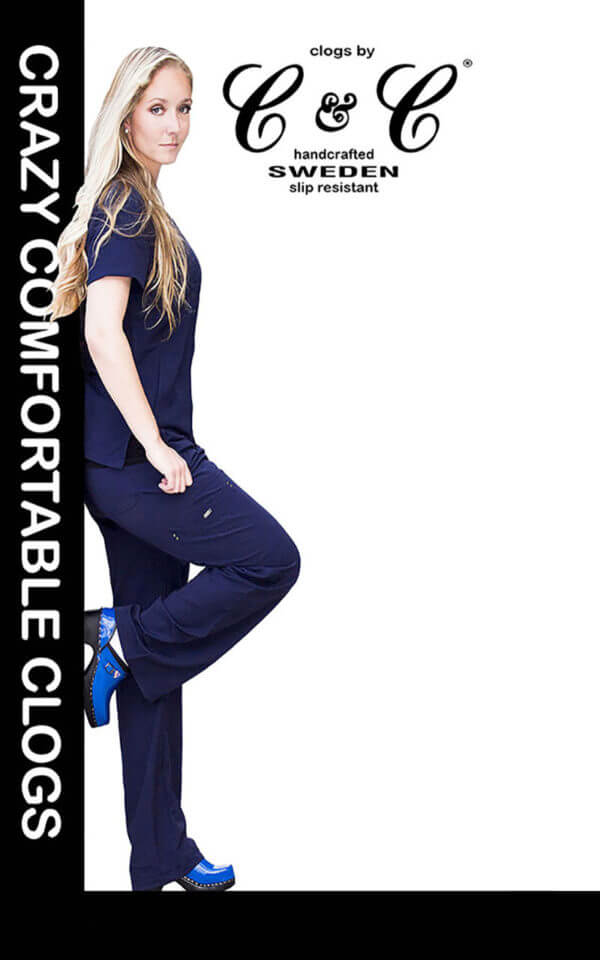 All Clogs by C&C Sweden are certified slip and skid-resistant. They are included in many facilities safety programs, and are an ideal work shoe for any environment prone to spills or greasy floors. Our Patent and PU coated leathers are also spill proof/water-resistant.
Once upon a time I wrote a book.
The Nerdy Nurse's Guide to Technology provides the tools nurses need to improve their practices, further their careers, and solidify themselves as assets to their employers. Written with humor and easily digestible sections of information, this reference guide supplies nurses with the practical application tools they need to embrace technology and be successful.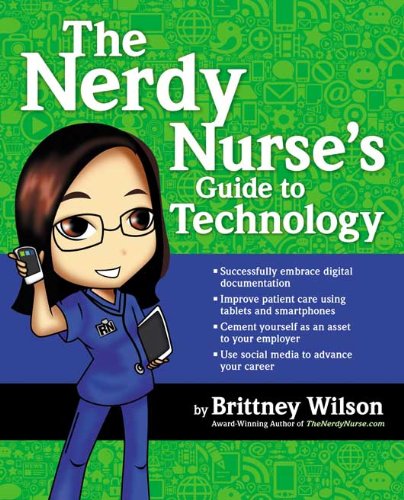 The EKO Core Digital stethoscope sells for $300. One person is going to win their very own.
The Eko Core Digital Stethoscope is AMAZING! It amplifies sound, helps you visualize heart sounds, connects to your phone via bluetooth and it even has an app! Hello, an app! If it has an app I'm all about it, or I'm not the Nerdy Nurse! This stethoscope is unique in that it is the only stethoscope with both digital and analog capabilities. When connected to an analog stethoscope, the ECO core attachment lends its digitizing abilities and pairs to the free Eko mobile app for a wide range of possibilities that include recording, transfer, visualization of sounds. Note that no sound is recorded on the attachment itself but it just passes audio signals through to the mobile app. These recordings can be captured and stored in a patient's medical record, which would be great if you're working in a cardiology office.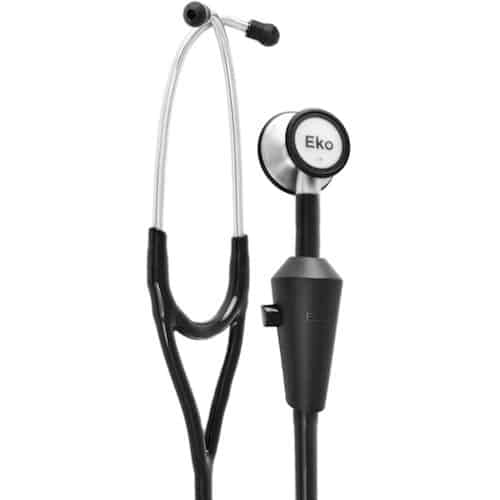 I'll let you in on a secret. you can save 25% off the EKO Core Digital Stethoscope with Promo: NerdyNurse
Now to win one of these amazing prizes, just use the simple form below to enter. Good luck and Happy Nurses Week!
Save
Download Nurse Bingo Today!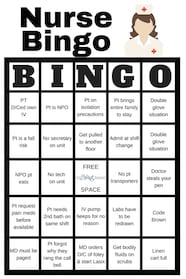 Liven up any shift with a fun game of bingo. See who can fill a row first!
Fill a whole card and lose grip with reality.
Your privacy is protected. We will never spam you.