*articles contain affiliate links*
Guest Blogger: R.Nixon, RN (Nurse Becca)

The American Nurses Association is busy working on a revised code of nursing ethics. Among topics are the standards and codes we all are expected to live by as nurses. If you are a seasoned nurse or novice nurse, you can get a membership at the American Association website and stay in tune to new topics and healthcare information. The American Nursing Association keeps nurses up to date on new best practice and ideas which implement patient advocacy.
I encourage nurses and student nurses to take a look at the ethics topics and provide feedback to increase a collective approach to how we interact as a compassionate profession. The deadline for entries or feedback is March 15th, 2013. If you have a few spare moments, go to the American Nursing Association website, scroll through the proposed codes and find a topic which speaks to your heart or intrigues your interest and provide a bit of input for improving nursing nationwide.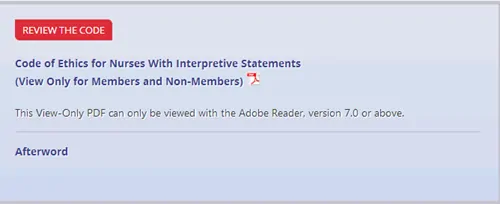 Especially powerful are the words you might put in to nurses' responsibility, and this is just my opinion, to stop the type of bullying even passively to help new nurses adjust to the culture of nursing with a friendly atmosphere of learning and practicing compassion…
Enough of a soapbox, it is very important to have the voices of as many nurses as possible to get an accurate description of the collective view of what nurses are made of.
And always remember "Nurses aren't Angels, we're the next best thing!"
About the Author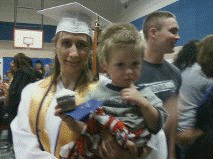 R.Nixon, RN (Nurse Becca) is a graduate of North Idaho College in 2006 with a Pharmacy Technology Degree, Associate of Applied Science in Pre-Allied Health and Communication Certificate, Nurse Becca worked as a pharmacy technician which assisted her with learning much about medicine. She continued on with education and graduated (in the picture) from Wenatchee Valley College, Omak campus in June of 2011 with an Associate Degree in Nursing. Nixon then worked over 5,000 hours an RN since mid-2011, and recently took her skills from the bedside to pursue BSN and continuing education as a Legal Nurse Consultant. Nurse Becca was recently diagnosed with Meniere's Disease and went deaf in her right ear. The unpredictability of vertigo makes a big challenge. Upon completion of the BSN, Nixon plans to apply to the PharmD program to do pharmaceutical research in chemotherapeutics for children with Non-Hodgkin's Lymphoma.
Nurse Becca is a mother of 7 kids at home, and the former scholarship coordinator at North Idaho College. Nixon reportedly loves helping students get scholarships and endeavor in lifelong learning. Interests and Activities: enjoys golf, poetry and reading blogs, listening to her daughters play the violin and numerous volunteer adventures in advocacy for Veterans and community.
Download Nurse Bingo Today!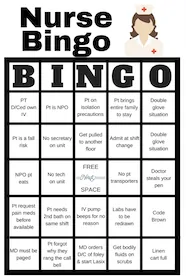 Liven up any shift with a fun game of bingo. See who can fill a row first!
Fill a whole card and lose grip with reality.
Your privacy is protected. We will never spam you.