*articles contain affiliate links*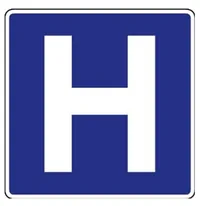 A recent article from Yuma Sun discusses how a nurse went onto a website and made insensitive comments on an article about a fatality and was consequently fired.
In my efforts to educate and promote the use of social media for nurses, it is important to continue to stress the need to properly and professional use social media.
Nurse Angela Gusta wasn't using proper social media etiquette when she went online and commented on an article written about a recent fatality. In reference to a 32 year-old motorist who struck an ambulance while making an u-turn  on his motorcycle and was killed, Gusta commented:
"If the ambulance was on a run and had lights or siren on, the cyclist was in the wrong, PERIOD. If he died, aw, but sorry, HIS FAULT," she wrote. "As an ER nurse who sees people REGULARLY not get out of the way of ambulances, cops firemen…Got no pity for anyone hit by any of the above. Pay attention and get out of the way."
Aside from being cruel and insensitive, it's highly unprofessional and inappropriate.
While it's often difficult to refrain from passing judgment on individuals for what you may or may not feel is a poor decision for their health, it does not give you to the right to go online and call someone out who is dead. In addition to the fact that speaking ill of the dead is wrong, this person cannot defend themselves and all you are doing is hurting the ones they have left behind.
Nurses, I beg you, if you ever get tempted to make remarks like this related to the death of someone online, please stop! If you feel that you simply must get it off your chest, tell a friend. Tell your spouse! Call me, tell me! I'd much rather you keep those comments offline to preserve the feelings of the families that are effected and to save your livelihood.
Angela's comments are unfortunately reminiscent of some tongue-in-cheek phrase that many nurses say in reference to their role in healthcare. Phrases such as "Nurses are here to save your ass, not kiss it." Do most nurses really think that? Are we only there to deliver critical needs and to ignore everything else? Do we really ever expect to be treated as professionals when there are industries devoted to promoting these phrases?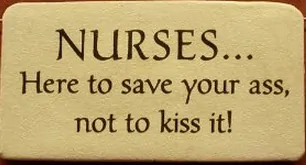 Making negative and unprofessional statements online, while referencing the fact that you are a nurse, does just as much damage to the profession. This is in addition to the damage being done to said nurse's career. Just how difficult do you think it's going to be for Angela Gusta to get a job in healthcare after making a name for herself as an insensitive nurse?
Based upon the facts that were presented in the article, it would appear that Yuma Regional Medical Center has done the right thing by relieving Angela Gusta of her nursing duties.
What would the best thing to do in this scenario be?
Thumper had it right when he said "If you can't say something nice, then don't say nothing at all." Cruel and pointless comments are better left unsaid. If Ms.Gusta's goal was to increase safety for motorist, her message was lost in her hateful tone and inappropriate timing.
What do you think about Angela Gusta's use of social media to comment on a fatality?
Do you feel that her actions merited her dismissal?
For he original article: Nurse fired after online comments about fatality
Download Nurse Bingo Today!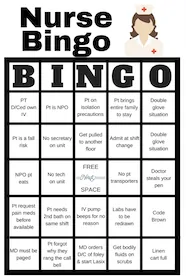 Liven up any shift with a fun game of bingo. See who can fill a row first!
Fill a whole card and lose grip with reality.
Your privacy is protected. We will never spam you.