*articles contain affiliate links*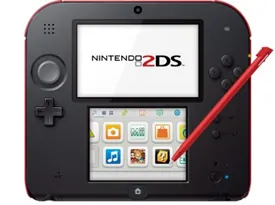 Everyone is talking about the new Nintendo 2DS. It doesn't fold, it's a bit cheaper, and it does away previous main selling point of glasses free 3D. Some may find this to be a benefit, but most people are saying they'd rather spend more money then sacrifice these functions.
I say that if you own an iPhone, then you should just throw out the Nintendo Gameboy all together and wait for anyone of these amazing new iOS 7 MiFi controllers to be released. Don't get me wrong I think the Nintendo 2DS is cool but in order for me to justify carrying around another device for mobile gaming the price is gonna have to come a down a bit more then 129.99. I already carry my phone everywhere I go and see no immediate need to replace it or add any extra bulk to my person.
Now I would love to get a 2DS for my son I think for kids it's a great option but for me I just prefer to use my phone. Once I realized Apple had built in controls for external devices in the iOS 7 update I became very excited. The era of buttons and analog sticks to enhance my mobile gaming experience finally has arrived. I began a rather extensive googling of all things iOS 7 controller and came back with a few examples I'd like to share with you now, keep in mind most of these are leaked images and rumors. While this may not be what the final products come out to be it's safe to say the new controllers for your Apple devices should look and function similar to these.
GameCase from ClamCase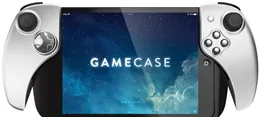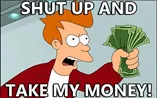 First we have the GameCase from ClamCase, this one I recently saw on IGN in a post titled; "Gamecase: The First Controller For iOS 7" . This controller looks just amazing, it's as if they wrapped a Playstation controller around an iPad. We could stop right here and tell Clamcase to just shut up and take our money.
Logitech iOS7 Controller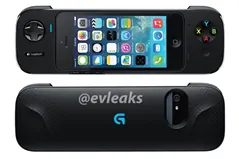 Up next up is Logitech's take while the design does look somewhat basic this may just be an early prototype or perhaps it will be billed a simpler cheaper option. This one comes from a post I saw on touch arcade; "Alleged Photos of Logitech's iPhone controller leaked" . Not sure if this twitter account evleaks is super spy unveiling all these gadgets early or just excellent at photo shop. We should know soon as it is suspected these devices will be announced in the coming weeks.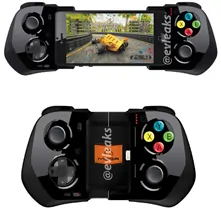 Last but certainly now least the MOGA Ace Power iOS 7 Controller also coming from touch arcade. This device is believed to be more related to a battery case, meaning it should help keep you phone charged longer. If you compile that with its ability to slide into itself for easy storage this case/controller looks to be an excellent option. What do you think does the idea of wrapping a controller around your seem like an option or should we just let Nintendo Gameboy and Playstation Vita rule the market for mobile gaming?