*articles contain affiliate links*
Meaningful Use has pushed healthcare organizations to jump on the bandwagon and implement robust electronic medical records. This is an excellent push towards completely digitizing a patient's medical record and allowing information to easily accessible, shared, and oh, yes, meaningful.
However, there will always be information that needs to be part a medical record but it can't fit into discrete data. Whether this is a patient's insurance card, or past records that the patient only has on paper, there are plenty of occasions where a powerful and practical scanning solution must be used.
I work with home health nurses who complete the majority of their documentation electronically. They have eliminated most of the paper from their world, but there are still vital documents that a patient must sign and then must be scanned and archived as part of their medical record. The amount of actual paper they handle can really add up if you consider the patient load that most home care nurses see each day (between 5 and 8). At the end of the day they need to get all these documents scanned and attached to a medical record quickly and efficiently.
Network scanners are an excellent solution for busy medical facilities who have multiple staff members who need to scan documents. This enables more than one person access to the technology thus saving an organization money by reducing the need for multiple scanners. This also can help improve employee moral by allow the staff to complete their own work without having to rely on others in the organization to do all the scanning.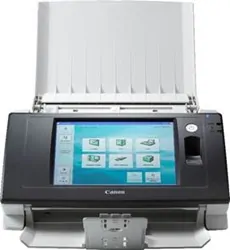 A solution like the Cannon imageFORMULA ScanFront 300P can help streamline this work by scanning documents as fast as 30 pages per minute and having built in workflows with network connectivity. With just a few taps on the 8.4″ SVGA liquid crystal display a nurse can select the pre-programmed workflow and scan the documents that he or she needs to have included in the patient's medical record.
As we move further and further into the Meaningful Use era of healthcare you will no doubt see the emphasis on discrete data increase. Organizations will be moving farther and farther away from paper charts and they need to be able to get this information in a digital format as quickly and efficiently as possible. In many cases, scanning is the most quick, economical, and practical method to make this happen.
Another fantastic use of network scanning in healthcare is to replace faxing within an organization. Faxes degrade the quality of documents and take a long time to send the information from one location to another. You also run the risk of accidently dialing the wrong number when you fax information potentially sending protected health information outside of your organization. Network scanning with a programed workflow can send information to a specific network drive, email address, or even a printer. This will help ensure that PHI is shared with only the appropriate parties.
Take Charge of Your Nursing Career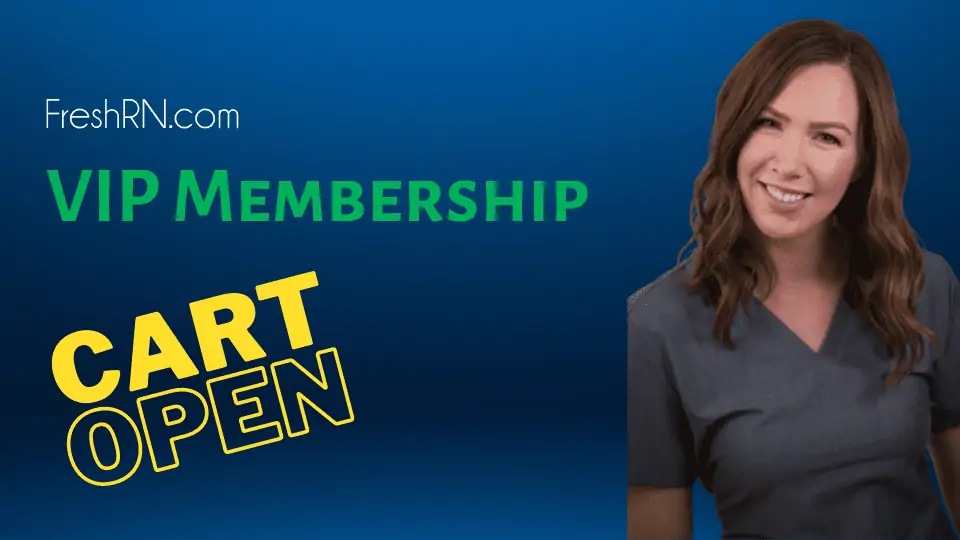 Your first year as a nurse is daunting. You need someone in your corner telling you what your managers really need from you, helping you learn to interact with your preceptor, and really just manage your life. Find all that an more with the FreshRN VIP - Membership.
I'm Ready to Thrive
We live in a fast-past world where information has to be easily and quickly accessible to people when they need it. There is no environment that has this need more than healthcare. There is also no other environment who benefit more from secure network scanning to protect the privacy of the patient's we serve and avoid costly HIPAA violations.
Sponsored by Canon U.S.A., Inc. Canon's extensive scanner product line enables businesses worldwide to capture, store and distribute information.
Download Nurse Bingo Today!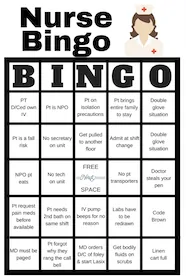 Liven up any shift with a fun game of bingo. See who can fill a row first!
Fill a whole card and lose grip with reality.
Your privacy is protected. We will never spam you.