*articles contain affiliate links*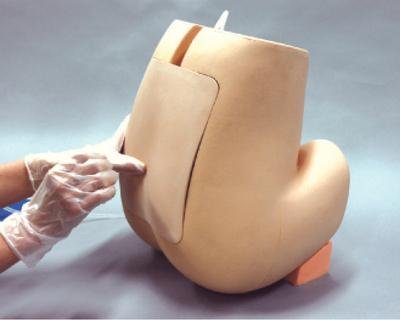 The pituitary tumor journey has been extensive. Recently, I was hospitalized for recurring lethargy and various other symptoms. As part of this admission, I experienced a lumbar puncture and  related lumbar puncture side effects
This really put a damper on my plans since I was hoping I would be able to return to work soon. I was supposed to go in and get a release, but instead, I got admitted to the hospital.. again… So that makes for 3 admissions for this particular ailment. Then again, I guess a brain tumor isn't just a routine illness.
Considering the fact that I had been sleeping 16 hours a day, all day, staying up all night, having absolutely no energy, and drinking nearly my weight in water every day, it probably was the most appropriate choice. Needless to say, I was a bit upset about it at the time. I really just want to get my life back in order, and frequent hospital admissions aren't exactly the routine in my life.
Lumbar Puncture Definition
So what is a lumbar puncture?
According to Mayo Clinic, the definition of lumbar puncture is:
A lumbar puncture (spinal tap) is performed in your lower back, in the lumbar region. During a lumbar puncture, a needle is inserted between two lumbar bones (vertebrae) to remove a sample of cerebrospinal fluid. This is the fluid that surrounds your brain and spinal cord to protect them from injury.

A lumbar puncture can help diagnose serious infections, such as meningitis; other disorders of the central nervous system, such as Guillain-Barre syndrome and multiple sclerosis; or cancers of the brain or spinal cord. Sometimes doctors use lumbar punctures to inject anesthetic medications or chemotherapy drugs into the cerebrospinal fluid.
Lumbar Puncture Video
In case you're wondering exactly what happens in the lumbar puncture procedure, check out this lumbar puncture video.
Lumbar Punctures Side Effects Experienced
There was a question of whether I had a spinal infection. Because of this, I was subjected to the hell-on-earth of something called a lumbar puncture. During this experiment in pain thresholds, I had to lay as still as possible on my side, in fetal positive, for 15 minutes as a resident attempted to correctly place the LP needled in my spinal sac. Since apparently nothing is routine with me, it didn't go as planned. Every time the needle found itself in the wrong location, a jolt of electricity would find itself there as well.
My left leg, in particular, was the victim of multiple electrical strikes. At one point my bladder felt like it was being charged and I feared I was going wet the bed. And at 26 I should be a bit past the bed wetting stage.
I sincerely hope that is the closest I ever come to be being struck by lightning.
I will say, however, that the resident performing the lumbar puncture had a fabulous bedside manner. Had it not been for his sympathy and kind nature I doubt I would have allowed the spinal probe to continue as long as I did.
To top I all off this occurred in a semi-private room and my screams of agony were fully audible to the 2 other patients sharing the suite with me at 1am. And if that weren't enough insult to injury, they were unable to complete the procedure successfully at the bedside and I had to go the next morning to have it performed under x-ray with the assistance of lady Ativan.
The result of all the lumbar probing? Apparently, it was negative because I never heard anything else about it.
Of course, I continued to be poked and prodded on in other manners. There was Q6 lab draws for sodium as well as a daily cortisol level. I have terrible veins so the lab techs and IV teams typically are less than thrilled to see me. There was a pleasant change in pace in the normal hospitalization for me on this visit since I only had to have 2 IV in 3 days.
I don't think my lumbar puncture
Hospital Health Revelations
A 3 day hospital stay revealed I was suffering from adrenal and thyroid insufficiency. So it looks as if I will have to take steroids and thyroid medication for the rest of my life. I am less than thrilled about these revelations.
I was finally given my work release upon discharge from the hospital on Thursday. With any luck, I will back to work on Monday and getting back into my routine.
I am really tired of being the patient and ready to be the nurse again.
Laerdal 375-34001 Baby Stap Skills Trainer Model
Kyoto Kagaku – M43b – Lumbar Puncture Sim Ii (each)
Medline DYNJTS4301 Adult Lumbar Puncture Trays, Gauge 20, 20