*articles contain affiliate links*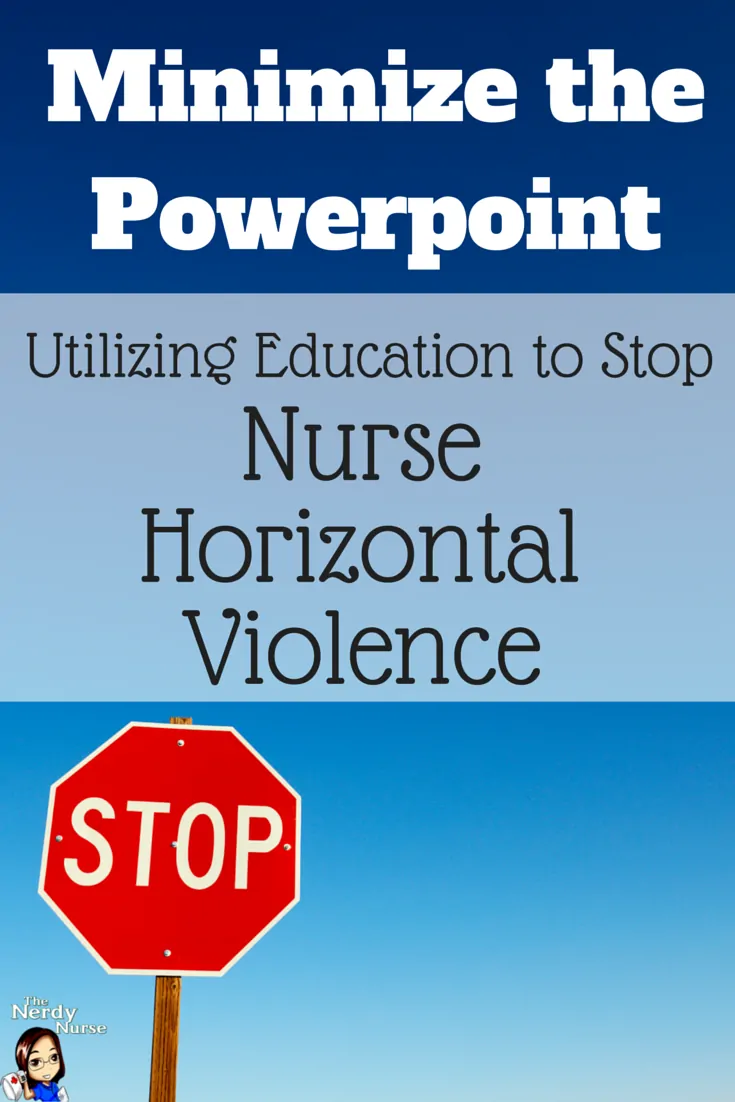 The history of nursing is a relatively complicated tale filled with twists, turns, and not to mention a few hurdles creating a drastically different landscape from even a decade ago. The lamps have been put away, and white caps are gathering dust under beds. We now wear scrubs made of awesome flexible and stain resistant fabric, obtain PhDs, and travel. Bullying, on the other hand, seems to be cemented into the foundation of nursing. Despite increasing awareness and numerous measures to combat it, peer bullying (often referred to as lateral or horizontal violence) remains a part of nursing and exists within all levels of the profession. The question of why remains. Why has nothing we have tried succeeded in eradicating this issue?
Utilizing Education to Stop Nurse Horizontal Violence
Violent Caregivers
Nurse. Although the word can conjure up an array of images, generally the nurse is thought of as the kind and often patient individual who dedicates her (if we're honest, albeit dated, with the image that immediately leaps to mind) or his life to taking care of the sick and injured. Despite being an altruistic bunch who desire to help people, the majority of nurses and nursing students report being the victim of bullying, not just from MDs and managers, but from their peers on the floor. Research and efforts to fix this problem have been executed since the 1960s when this phenomena was first documented, but have yielded little success. Although research and changes in curricula raise awareness and programs like nurse residency programs help give people tools to confront and endure workplace bullying, the fact is the problem persists. The inefficiency of traditional techniques to combat violence in nursing stems from the tactics used: band-aids slapped on as a quick fix rather than solving the problem at its source. What nursing needs is violence prevention, not violence endurance!
Nurses are violent. That sounds strange, even comical, doesn't it? Regardless if you champion oppressed group theory, the long hours, understaffing, or even a mashing of generations – despite being supportive to patients, nurses are violent to each other, and our strategies are not working.
The Start of a Long, Stressful… Career?
Where does it begin? Answering this question is one of the first steps to finding a solution to the workplace violence that nurses encounter. Traditionally, it was thought that the bulk of encounters occurred when new nurses started their careers on the floor. In response, institutions began implementing nurse residency programs to help new graduates transition. These programs are designed to provide nursing students with additional and consistent support. Studies have shown that these programs are actually effective at increasing retention rates, patient care quality, and job satisfaction amongst new grads. However, these programs do not reduce violence. Instead, they provide tools to manage it. So, unfortunately, the violence lingers. So, rather than stopping the violence from occurring, we are simply helping our nurses become accustomed to and "deal with it". We can do better than that. We just have to go back to the drawing board, and tackle our first question again: where does it begin? The answer is dishearteningly early. Recent research suggests that a nurse's' introduction to violence in the workplace begins earlier – in nursing school as students both in clinical and in the classroom.
Sources of Violence Exposure
Encountering bullying during clinical rotations is nothing new to the world of nursing education. Classroom faculty and older students warn you. Youtube blogs, mentors, and even new books try to give you tools to combat it and not let it get to you. For the most part, students can endure it, compartmentalize it, and carry on. However, what do you do if you encounter bullying not just at clinical three to four days a week but in the classroom as well? Unfortunately for nursing students, especially in accelerated nursing programs, encountering a less than friendly professor over and over again is not unusual due to nursing faculty shortages and the fact that nursing schools tend to be smaller and thus have fewer faculty by their nature. This means the exposure is sometimes constant. The classroom, which is supposed to serve as a safe learning place, is transformed. So now reflect back to those few horrible teachers you had for a semester and multiply it. Then have them follow you to the gym and there is no "not attend" option. This is what many nursing students are encountering in their programs. This means not only is there constant exposure to bullying behavior in nursing, but also in nursing education. Over time this behavior stops being "unacceptable" or even unexpected. It becomes a fact of life; in fact, it eventually becomes behavior you expect and accept. So here we are today. Still dealing with the "nurses eat their young" phrase ringing all too true. Is there a reason for this, though? Why or how are nursing professors able to teach about patient's rights, respect, and fundamentals, while belittling students, sometimes escalating to feelings of persecution resulting in many nursing students leaving their program? The answer may be a tad shocking in terms of its simplicity. Lack of training! *gasp*
Morale and why you need it
Now that we have identified a potential starting point, what can be done? When we do not insist upon training for these experienced nurses to teach in the classroom all we do is harm them and the future of nursing. Currently, all that is required to teach the future generation of nurses is a master's degree in any nursing specialty. As long as you have an MSN after your name, technically you are good to go. That is nice, but having an MSN in Public Health or being an NP does not universally translate into effective group teaching in a classroom. Sure you can teach patients, educate families, and speak and present to other health care providers. However, teaching students in a classroom is a very unique experience which K-12 educators spend years learning about and practicing. You can be the best med-surg nurse the entire state has ever seen but that does not mean from the get-go you can teach a bunch of big-eyed nursing students effectively about the complications of labor and delivery. Even if starting out with the best of intentions and high motivation, sooner or later if you are not getting results in the classroom (aka students are not performing or "getting it") it can be very easy to fall into the trap of the "No. It must be the students who are wrong" or "Whatever" attitude. Once these attitudes are formed, it is easy to see why faculty would have low morale and would simply stop putting in the effort to teach, or even be civil.
Nursing faculty are nurses trying to fill teacher's shoes, without sufficient training in how to teach. That's a lot of stress to place on a person. Insecurity and agitation can eventually lead to a less than friendly attitude, eventually becoming what nursing students expect from their profession: aggression, hostility, lack of support, and violence. Lack of tools, support, and results are enough to transform even the most dedicated person into a disheartened individual in time; students and professors alike.
All is not lost! We can, improve the morale of these professors. Studies indicate that improved morale leads to improved job performance, and Industrial/Organizational Psychology has identified two factors that are effective in boosting morale: empowerment and rewards/recognition. Great cheese comes from happy cows. Happy cows come from California. Besides dating ourselves with that commercial reference, it almost seems logical. If you are happy, you perform better. You churn out better cheese and/or nursing students who then in turn, for the most part, pass it along. Think of the Pay It Forward movie but without the boring parts and the extreme sadness.
Empowering Our Profs
Empowering employees is perhaps one of the best ways to boost morale, and, with a little creativity, it can be accomplished in a variety of ways depending on the work environment. First the bad news: it may take a little more creativity to execute in an academic working environment. The good news is the basic ideas will remain stagnant: keep communication lines open among employers and employees, implement strong leadership, and provide employees with the resources they need to succeed. This approach will require effort from both the faculty and those who regulate the nursing programs, but it may be an easy, cost-effective way to combat violence. One example is mentorship. Senior, proven, and high-quality faculty members should serve as mentors; these professors will prove invaluable as a resource and a source of experienced feedback for new faculty – similar to nurse residency programs! This creates a safe work environment where the inexperienced faculty can feel secure in their work with the understanding that their colleagues are there for them and have their backs. Perhaps that alone can increase their team spirit, and make them more effective and friendly teachers.
Reinforcing Rewards
Rewards and recognition could also be useful in increasing morale among faculty. Again, creativity is invaluable in deciding ways to implement this strategy. Rewards and recognition do not necessarily have to come in monetary form. Simply doing something to recognize faculty's length of service or commitment to students can improve individual spirits and feelings of citizenship amongst faculty. Again, the workplace setting makes it a bit more challenging, but even the smallest recognition, such as a blurb in the school newsletter, can go a long way. If the school offers incentives for faculty, such as tuition reimbursement, perhaps this can in some form be connected as a reward for excellence and hard work based on student and institutional feedback.
Final Thoughts
The mantra in modern nursing is empowerment. Empower nurses on the floor through structure and continuing education so that they can empower their patients. This has seemingly circumvented our nursing faculty and nursing educational systems. If we want to empower nursing professors we need to give them the tools and support needed to teach. This does not mean just adding more technology in the classroom and helping them get their PhDs as they teach. We need to empower them to teach. Give them the tools to teach. More technology in the classroom is not the answer. Instead, we need to provide education about education. If faculty are empowered themselves, it stands to reason that bullying in nursing education should decrease causing a chain reaction ultimately reducing violence within the nursing workforce over time. It is time to stop telling nursing students "maybe you guys can be the ones to break the cycle when you get out there" and moving on to respiratory pathology. Instead let's think outside the traditional little box and try to fix the problem from becoming a problem in the first place. No more bandaids! So far the way we currently approach and address the problem is doing very little. That means it is time for a change!
Let's minimize the powerpoint, boost up the engagement, and actually have students truly learn how to save lives!
About the Authors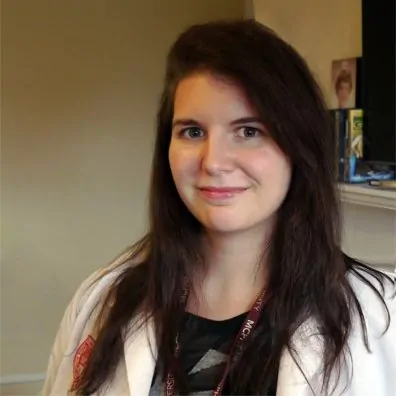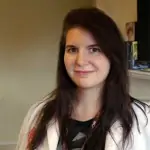 Yaira Kurtzman, BSN RN, is a clinical nurse at the University of Texas MD Anderson Cancer Center in Medical Oncology as part of their new graduate program with a BSN from MCPHS University and a previous degree in psychology from Mercer University. David Sexton holds a degree in psychology from Mercer University and is in the process of applying to graduate programs to focus on I/O psychology. David and Yaira share a passion for nursing, psychology, and caffeinated beverages.
You can connect with  Yaira directly on Twitter: @nursekurtzman
Download Nurse Bingo Today!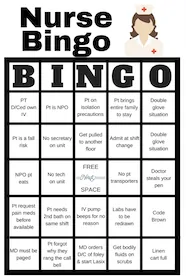 Liven up any shift with a fun game of bingo. See who can fill a row first!
Fill a whole card and lose grip with reality.
Your privacy is protected. We will never spam you.