*articles contain affiliate links*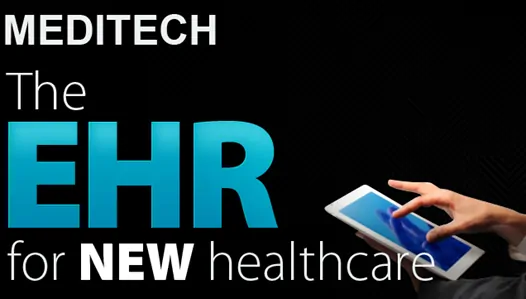 Recently I had the honor of speaking at the MEDITECH Nurse Leader and Home Health Conference. For those of you who are not already familiar, MEDITECH is a leading provider of hospital-based EMRs (Electronic Medical Records). They offer cost-effective solutions to assist healthcare organizations with providing collaborative care across the continuum and meeting the requirements of ARRA and Meaningful Use.
One of MEDITECH's latest offers is a patient portal that is automated and tablet ready for patients to easily access. This Nerdy Nurse really digs patient portals and EHRs.
As healthcare professionals, we are becoming increasingly aware of the benefits of having increase continuity of care. Having an integrated medical record for your entire healthcare system is a giant step towards making this happen.
Speaking to Nurse Leaders in Informatics and Home Care
When I spoke at the MEDITECH nurse conference in Boston, Massachusetts, I was exhilarated to meet so many other "nerdy" nurses. What an empowering experience to be surrounded individuals who are working in hospitals and other healthcare organizations to create better patient care by improving EMR functions and processes for nurses. I remember when I dreamed of getting to work in healthcare IT. Now, not only do I get to do what I love every day, I get to speak publicly about my passions in front of other nurses. Pardon my slang, but that is pretty rad.
Giving Back to Customers
What I was most impressed with about this conference is the amount of time, effort, and money that MEDITECH invested in this conference. The hotel is beautiful. The food is fantastic. And the cocktail hours are a welcome way to network with others in the field of nursing informatics. And if you're a MEDITECH customer, there is no registration fee what-so-ever.
I have attended conferences that provided far less value in their information sessions, sub-par networking opportunities, and without even a hint of a delicious catered meal. These conferences can cost upwards of $1200 to attend with a full access pass.
My point is that I think MEDITECH does a great job in showing appreciation to their customers through this conference. I was honored to speak about Social Media for Nurses. The honor continues with a feature about The Nerdy Nurse in MEDITECH Magazine.
If I haven't already made it crystal clear, I love nursing informatics and being a Nerdy Nurse in general.
Thanks MEDITECH for a great event. It was awesome to meet you guys, other MEDITECH users, and share more nerdy nursing and social media goodness with an interested and eager audience.
Have you ever been to a nursing conference? Learn about the AORN Conference and find out if it's a good fit for you.
Disclosure: I have not received compensation for this post. I attended and spoke at the MEDITECH Nurse Conference 2012.
Download Nurse Bingo Today!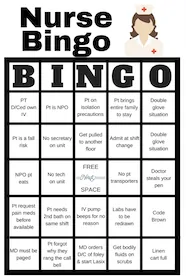 Liven up any shift with a fun game of bingo. See who can fill a row first!
Fill a whole card and lose grip with reality.
Your privacy is protected. We will never spam you.