*articles contain affiliate links*
Guest Blogger: Jenna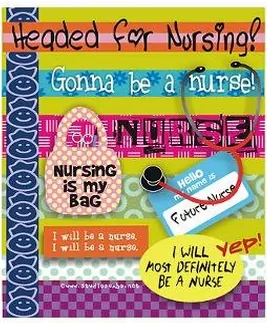 Congratulaions on meeting your nursing school requirements and making it in. Going through nursing school can be very excited as it gives a person a chance to learn a craft that has a high earning potential. Many organizations will give loans for individuals to go through school. However, many of these loans have high finance charges. A student does not have to live decades owing large amounts of debt. Instead, a person can use more cost-free methods to finance his or her education.
Using these alternative methods can relieve financial strain and stress. The following are tips on how to make it through nursing school debt-free and worry free:
Applying for Grants
Many grants are available for people who would like to attend nursing school. Any individual seeking funding for college should first apply with government agencies that offer grants. Grants are different from loans, as the person does not have to pay them back. They are gifts to people in certain economic classifications.
Some grants are available to single mothers who receive food stamps. Other grants are available to people who have earned superior grade point averages. Grants are also available for people who have certain health problems. These funds can pay for more than half of the cost for going to school.
Scholarships
Nurse Scholarships are another way of financing one's education without owing a large amount of debt. Schools award scholarships to people who excel in certain areas. Many nursing scholarships are available to help people obtain their nursing degrees. Universities, employers, and government organizations create these scholarships for eligible candidates.
To obtain a scholarship, the person will have to complete an application. Most applications involve an essay that expresses the person's need for assistance. Finding the right scholarship requires a small amount of research and review of the qualifications. An individual can receive a scholarship for a large portion of his or her education.
Credit Cards
Although credit cards do have finance charges, a student can pay for his or her education by using the best credit cards out there. A 0 balance transfer card is the best type of card to use for this venture. It allows the person to go for a long period without having to worry about interest rates. The bests cards may have introductory periods of up to 18 months. Many of these cards are available online.
A nursing student can also work to help pay for nursing school. Check out my post on How To Make Money While In Nursing School (9+ Options!). A person who is seeking to better his or her education can do so in a stress-free fashion by using the previously mentioned tips. He or she could be on the way to becoming a nurse with an excellent income and only minimal debt to pay off.
Consideration for the reading, editing, and publishing of this article was given by Jenna S. 
Download Nurse Bingo Today!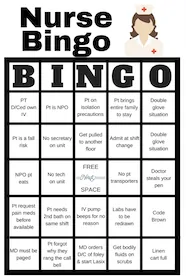 Liven up any shift with a fun game of bingo. See who can fill a row first!
Fill a whole card and lose grip with reality.
Your privacy is protected. We will never spam you.