*articles contain affiliate links*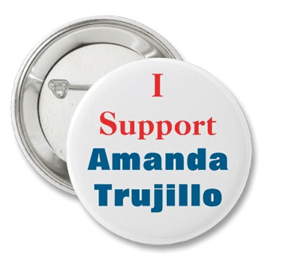 By now you've hopefully heard the buzz among the nursing blogosphere and the social media community about Amanda Trujillo, the registered nurse who was fired by Banner Health after educating her patient on hospice options. Banner Health also took action again Ms. Trujillo's nursing license and she has been unable to practice nursing for the past 10 months.
Nurses everywhere are standing with Amanda Trujillo and coming together and putting their money where their blog is…. or something. The point is, the community is supporting Amanda with more than just their words.
This is about more that one nurse. This is about more than one patient. This is about a culture of healthcare that has to change.
Nurses are fighting so hard to be able to practice to the full extent our license. Educating patients is at the very core of our profession and no nurse should ever feel their job will be threatened when the advocate for their patients and do the right thing.
You can purchase an "I Support Amanda Trujillo" button from Zazzle and all proceeds will go toward Amanda and her battle for patient's rights. You can also donate directly to the cause.
Donate To Amanda Trujillo's Cause
Give

More Ways to Support:
NurseUp for Amanda Trujillo Facebook
How to Support Amanda Trujillo
Read More About Nurse Amanda Trujillo's Cause
Download Nurse Bingo Today!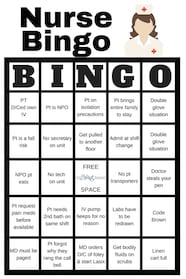 Liven up any shift with a fun game of bingo. See who can fill a row first!
Fill a whole card and lose grip with reality.
Your privacy is protected. We will never spam you.