*articles contain affiliate links*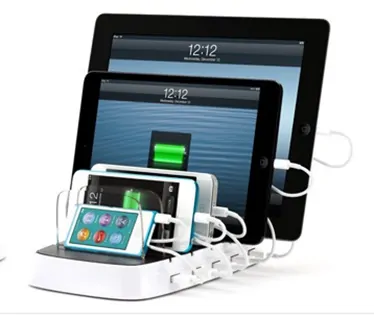 In my house we have two iPads and two iPhones, an iPad bluetooth keyboard, also other random usb devices. In the past we have often times struggled with securing a charging location to get power to each of our devices. But that was then and this is now. And Now, thanks to the Griffin PowerDock 5 we no longer fighting each other for iDevice charging privileges.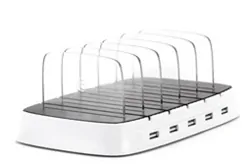 One of the other major problems with other charging stations we have tried in the past has been power distribution. This has caused each device to power up extremely slowly and at times even drain the battery faster then it can charge up. However, with the PowerDock 5 we no longer have to worry about this issue. It delivers ten watts of charging power to each of the five outputs without interruption and regardless of the amount of power requirements of devices that are plugged in.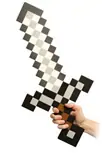 When you have a family that is addicted to devices like we are getting power back into each one is important to keep the peace. There's nothing worse than a 4 year who wants to play Minecraft but has 0% battery life on his iPad. That would usually be the point where he picks up his foam Minecraft sword and wants to act out the game with me in real life… and oh yea, I'm a creeper. But since we've have our Griffin PowerDock 5 centrally located, and at an accessible height, he just plugs it right in on his own and I no longer have to be bludgeoned.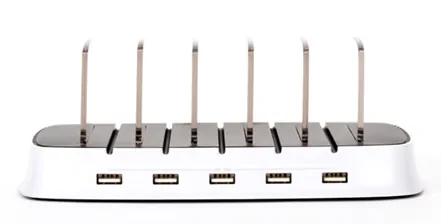 Another great thing about the PowerDock 5 is that it saves space and helps reduce clutter. If there is one thing we struggle with in our house it's clutter. We suffer from flat surface disease when means that if there is a flat surface available when tend to stack things on it. This also means that in the past all of our cords and cables get tangled into frustrating mass. So we really appreciate having a neat, organized and central location to charge up all our gear. A slot for every device and every slot in it's place, when it's not glued the palms of our hands, of course. Each port has its own space to hold your device even if it is in a case plenty of room to prop it up and get your charging on.
Take Charge of Your Nursing Career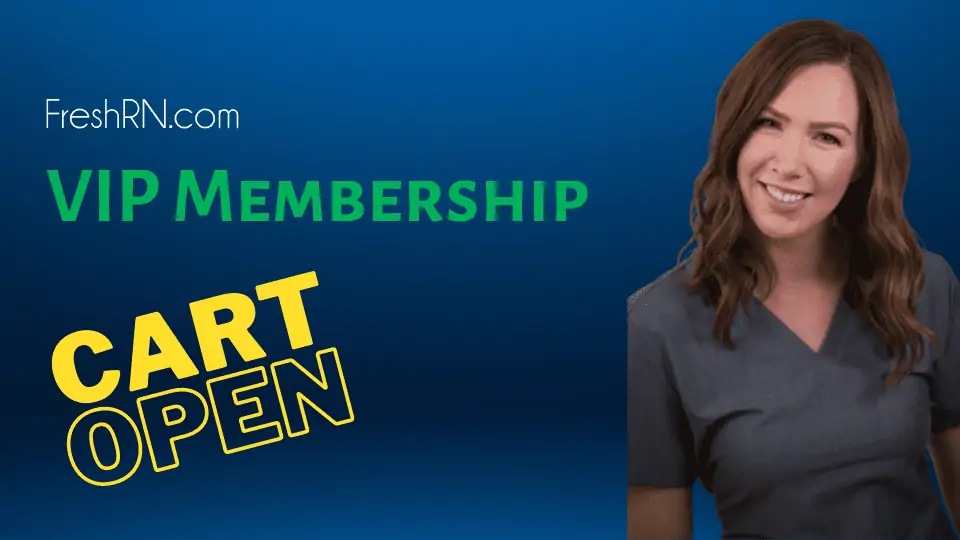 Your first year as a nurse is daunting. You need someone in your corner telling you what your managers really need from you, helping you learn to interact with your preceptor, and really just manage your life. Find all that an more with the FreshRN VIP - Membership.
I'm Ready to Thrive
Thanks to this charging station from Griffin the happiness level at our home is at one hundred percent.
Check out the official Griffin website for more information about the Griffin PowerDock 5. You can also save a few bucks by picking it up on Amazon.com.