*articles contain affiliate links*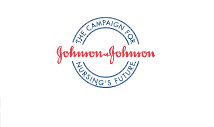 Johnson and Johnson's has done wonderful things to promote nursing and a positive image of nursing.
They have held a special play in my heart for a while for many reasons. They produce wonderful PR for nurses and advocate the profession. The public image of nursing benefits from their influence, and any push towards professionalism in nursing is strongly appreciated.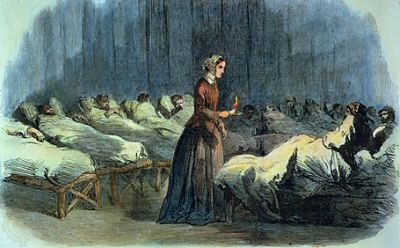 However, it goes deeper than that with me. Something that I find particularly wonderful about Johnson & Johnson's is their commitment to nursing on an individual level. If you reach out to them, they will respond, and if you're request is valid and worthy, they will help!
A Nurse's Pinning Ceremony: Traditional Right of Passage
It may seem like something insignificant to some, but a pinning ceremony is very near and dear to the hearts of many nurses. It is a right of passage, a beautiful opportunity to come together, dressed in white, light a candle, and pay tribute to what it means to be a nurse. It is a time to reflect, embrace, and get prepared for the challenges that will face us. It is a traditional event that many schools have unfortunately eliminated.
Why? One of the primary reasons: Cost! That and some feel that participating in traditions are just holding us back, which is an argument for why many nurses are opposed to wearing white. However, this nerdy nurse humbly disagrees. A pinning ceremony is a moment in a nurses life that can be as significant and memorable as his or her wedding day.
Because many schools can't/don't want to foot the bill, they eliminate pinning ceremonies. The ones who haven't require students t0 fund the ceremonies and have fundraisers or pay directly out of their own pockets to participate. Thankfully, Johnson and Johnson's supports pinning ceremonies and helps nurses fulfill that right of passage.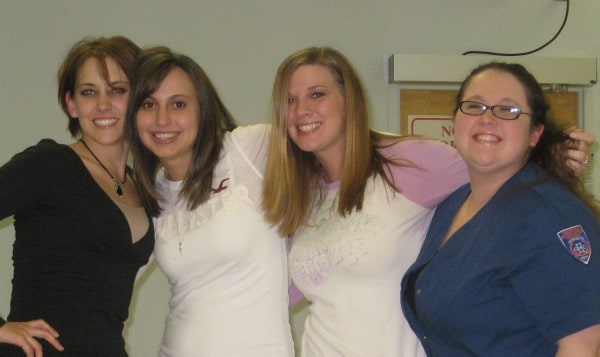 They did it for me, and my class.
They lifted a huge burden off the shoulders of many of us and contributed to our student funds to help us make a memorable day more memorable. They didn't have to. They wanted to. They required a simple proposal, no red-tape, no hoops, no begging, no shame. Since I played a large roll in the planning and implementation of the pinning ceremony of my graduating nursing class, I can tell you that it was more challenging that planning a wedding… probably more so, because instead of one bridzilla – there are 100! 100 women and men that you have to do your very best to please and include in a way that is meaningful and respectful. 1oo people with friends and family that are going to be there to support them on their embark into the challenge that is nursing. Johnson & Johnson's helped to reduce the stress of planning this event for us, and helped us to better enjoy to occasion, rather than stress over every detail. They just wanted to hear what we wanted and why we wanted it and how it would benefit nurses.
They wanted to help nurses.
So when I say that Johnson and Johnson's has effected my nursing career in a positive way, I mean it. Everytime I think of my pinning ceremony, the tremendous amount of pride I felt with my lamp, in white, and starting my journey in healthcare and caring, I think about how Johnson & Johnson's helped to make that day more beautiful, less stressful, and more enjoyable.
Johnson & Johnson Campaign for Nursing's Future and its new "Thank A Nurse" initiative.
Since one of the primary challenges facing nurse is the stress produced by our demanding profession, Johnson & Johnson's has sought out ways to help us combat it. "The Campaign is now pleased to offer a complimentary stress-management CE module available to all nurses on www.nurse.com. The module, "From 'Distress' to 'De-stress' with Stress Management," is designed to teach nurses valuable stress relief skills for personal well-being."
Happy Nurse

They are also speaking to the nerd in me (those thoughtful folks!) and have released an App (because sometimes you just have to have 5 minutes of iPhone fun to make it through your shift!… and I know you've already 3-starred every level of Angry Birds) called Happy Nurse that is available for FREE! You can play online or download from the iTunes store.
The Art of Nursing: A Portrait of Thanks

I also encourage each and every nurse to take the time to submit your photo to: The Art of Nursing: A Portrait of Thanks Mosaic Project This initiative is to celebrate the 10th year of the Johnson & Johnson's support for nurses and looks to feature images of nurses from around the world to be a part of a historical image to support and be a symbol of pride for nurses everywhere. Be a part of nursing history: upload your photo at www.campaignfornursing.com/portraitofthanks
Social Media Nurse Support Badges!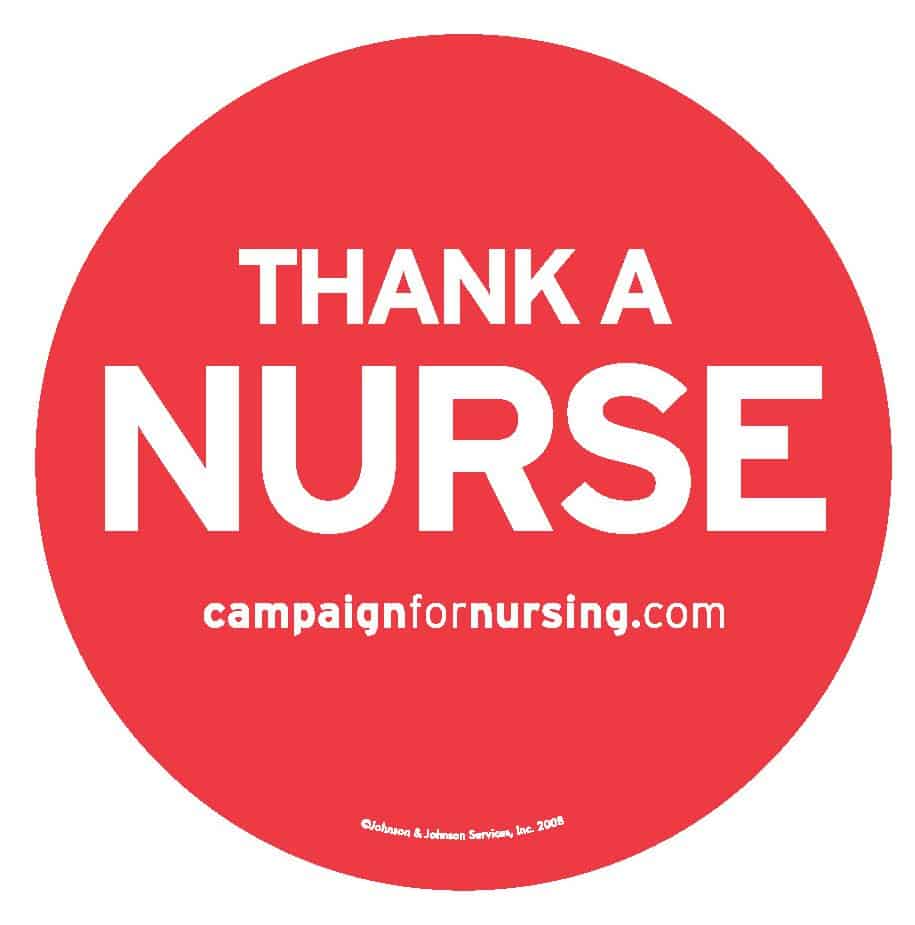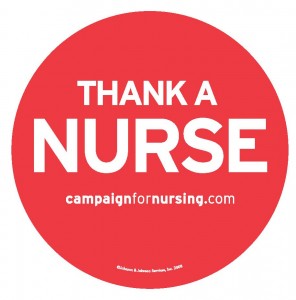 You can also show your support for nursing and nurses by sharing badges with each via various social media outlets. There will be many revealed throughout the year, and the first is "Thank a Nurse". To stay updated on their release and to get your own, visit: Nursing Notes by Johnson & Johnson Facebook Page
Thank You
So, on behalf of my graduating nursing class (May 2008), and nurses everywhere who have been touched by Johnson & Johnson's and their support for nurses (which pretty much means every single one of us), Thank You! Whether you are nurses or not, You Rock! And regardless of whether or not you can sign RN or LPN behind your name, nursing is about caring, and you've got that in the bag!
Visit DiscoverNursing.com for more GREAT tools and resources for nurses provided by Johnson & Johnson's.
Download Nurse Bingo Today!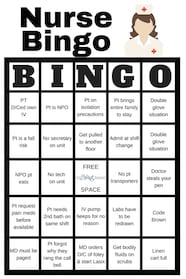 Liven up any shift with a fun game of bingo. See who can fill a row first!
Fill a whole card and lose grip with reality.
Your privacy is protected. We will never spam you.