*articles contain affiliate links*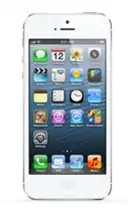 I've never bought an iPhone or iPad on release day. I've always been nervous or quite frankly, just didn't have the cash.
But this year my little blog had earned the money to make the dream of owning an iPhone 5 on launch day a reality. At least, in theory.
I pre-ordered my iPhone 5 on September 14th. I eagerly awaited the 21st so that I could hold the aluminum and glass toy in my nerdy little hands. But on September 20th, at 11pm I received an email that contained the following paragraph:
To complete your order, you must review and accept AT&T's Terms and Conditions as well as the binding arbitration clause at https://www.wireless.att.com/tc. NOTE – Not accepting will result in the cancellation of your order.
I hurriedly clicked the link.
"Oh No!" I thought. "Did I miss this email earlier? Will I not get my iPhone tomorrow? Did the girl on the phone mention this email? She was so sweet, surely she did?" All these questions ran through my mind in an instant.
After clicking the link in the email, this page came up: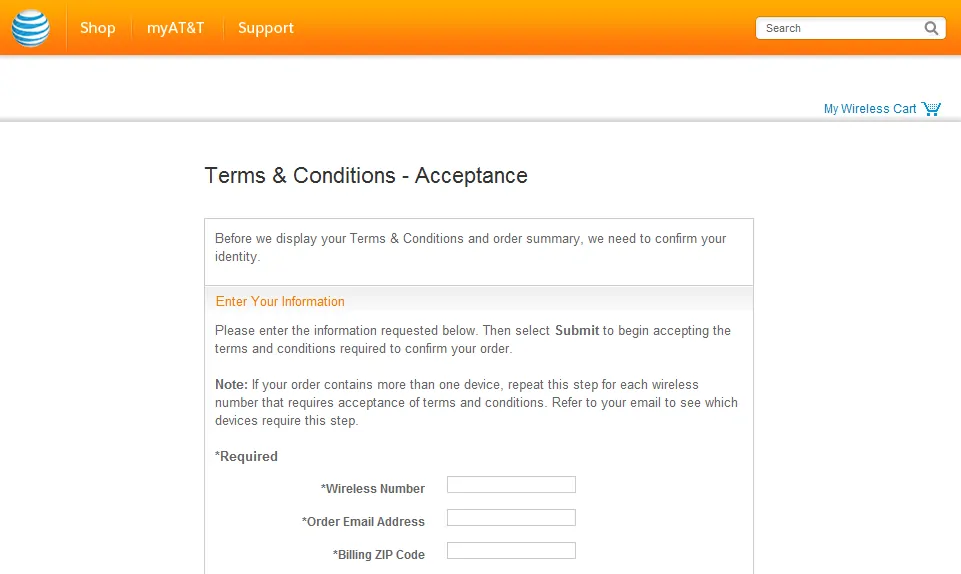 I filled in my information. I read over the information and then attempted to scroll down on my iPad. Then tragedy struck.
A HUGE, terrible, tragic, difficult to describe Nerd-FAIL.
Somehow I clicked the "Do Not Agree" button instead of the "Agree".
No "Are you sure" box came up. It was almost as if I had refreshed. The page appeared again asking for my information to accept the terms and condition.FAIL
I panicked.
"OH MY GOD! DID I JUST CANCEL MY IPHONE 5 PRE-ORDER?!?!?!?!!"
I hurriedly picked up the iPhone 4 that had somehow lost all it's luster, and feverishly fumbled through unlocking the device and placing a call to AT&T support. Several annoying prompts, some Spanish, and a 3 minute hold later, and I was speaking with a representative.
I explained my tragic scenario. I pleaded with her "Please don't tell me I've canceled my pre-order!"
She attempted to resend the email to me, but I received the same error message every time.
TC009: The credentials provided were unable to return an order requiring Terms and Conditions acceptance. Either the Acceptance of Terms and Conditions has already been submitted or the data entered does not match the order exactly. Please ensure your email address, phone number, and ZIP code all match the information provided in your order email. Terms and Conditions recently accepted may take 1 full business day to complete processing prior to any final order review. You will receive a follow-up email once your device has shipped.
I was placed on a brief hold. And then she said it, "Sorry ma'am, I just checked another system and your pre-order is going to be canceled. There is nothing I could do."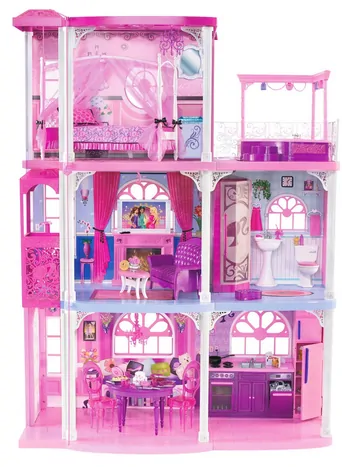 I could feel the tears welling up in my eyes. I'm a grown woman, but I had built up such excitement, that at that moment I might as well have been an 8 year-old on Christmas morning who didn't spot a Barbie Dream House under the tree. I was crushed. Sad. I felt silly and cheated all at the same time.
Then I asked to speak with her supervisor.
"Are you sure there is nothing you can do? I pre-ordered on day one. I've been a customer forever. I have U-verse, and I just really want my iPhone 5" She checked a few systems and confirm that my pre-order was being canceled and then she revealed to me "This is a known problem with our system. You're not the only one this has happened to."
I was sad. I asked, almost jokingly, what sort of compensation they might give me for this website design omission? "Certainly, Ma'am, I'd be happy to see what I could do for you." A few minutes later, and several comments on my loyalty as a customer, "Alright, I've gone ahead and credit your account for your next month's wireless bill." I was surprised. "The whole thing?!?" I asked in astonishment. "Yes, Mrs. Wilson, it's the least we can do."
She then made the suggestion to attempt to go to the AT&T store the next morning and buy one.
"Are you serious? Have you been watching the news? People have been camping out for the iPhone 5 for a week?"
"I would really suggest you try. You might get lucky. If you can't get one, I will personally ensure that your order for one goes through properly."
So I went to the AT&T store the next morning. The line had just 3 people in it. My eyes began sparkle with a glimmer of iPhone 5 hope. I parked my bug in a spot up front and rushed to get a place in line. I called my awesome boss and softly repeated to him my iPhone 5 pre-order disaster and graciously requested to be a few minutes late to work so that I could stay in line, because "I really want and iPhone 5." He laughed, said something about me being a nerd and said "You get your phone. I know you really want and I want you to be happy."
Wouldn't you just love a boss like mine? He's awesome. Moments like this just affirm it even more.
Another hurdle came as the sales repetitive stated I was only authorized to purchase one iPhone. "But my husband will be crushed! I can't get one if I don't get one for him. PLEASE check my account! My pre-orders were canceled and I REALLY want this phone!"
A few shuffling employees later, manager involvement, and reading through my account, I was award the ability to purchase two iPhone 5s. One black. One white. Both 32 gb.
I smiled ear-to-ear.
I walked out of the door, turned to the line of people waiting, held up my iPhone and should "YAY!"
They all laughed. I smiled.
I went to work and hand one of the best Friday's of my life.
Thank you AT&T for helping me avoid a nerdy iPhone tragedy. I'm still a bit bummed about not being able to facetime over 4G, but you've proved to me your compassion for customers who really want their gadgets.
OH, and if you're wondering, the iPhone 5 is AWESOME.
Nerd tragedy averted. iPhone 5 safe and sound in my nerdy little hands.
If you have an iPhone 5 (or plan to get one soon), there are already tons of iPhone 5 cases and accessories popping up all over Amazon.