*articles contain affiliate links*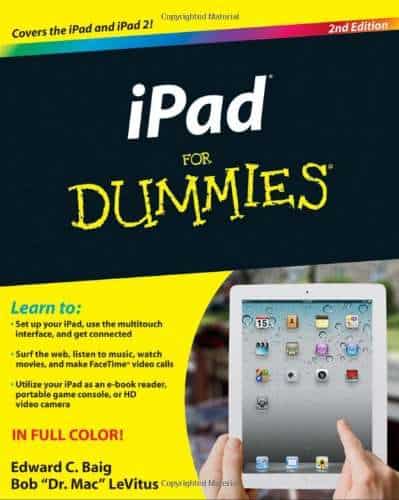 "The iPad is a harmonious combination of hardware and software." – Beautiful language describing a gadget. I love this statement, and consequently, I really enjoyed browsing the book "iPad for Dummies" written by Edward C. Baig and Bob "Dr. Mac" LeVitus.
To be honest, I typically avoid book reviews like the plague. I don't read books very often, especially books that don't come in some sort of e-form. I'm addicted to my digital lifestyle and typically like to take my reading in short burst form. One of the many joys of the iPad is the ability do this. Blogs and articles provide me with knowledge and information without overwhelming me with an entire book to read.
It's Easy To Swallow
However, I was pleasantly surprised at the digestible nature of iPad for Dummies. It's written utilizing bullet lists, numbered steps, and pictures that can easily be taken in small portions and used immediately. And in this particular instance the fact that it is an actual book, and not and e-book does have it's advantages since I am able to read and apply the information without having to switch between applications.
Do I Need an iPad Guide?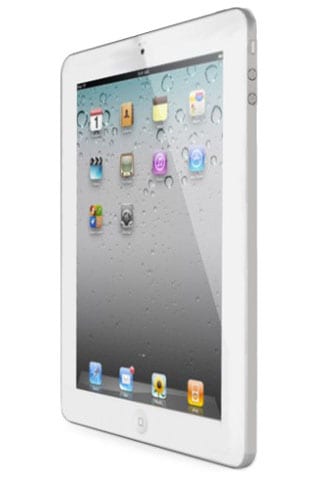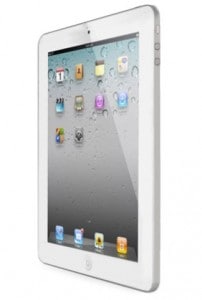 Now quite honestly, I am pretty efficient at the iPad and personally this isn't a book i needed. However, even with my great affection and understanding of the iPad, even I stand to learn something from this book. Also, if you couple the knowledge with the fact that the writers of this book are swooning over Steve Jobs and how magical the iPad it, well it's honestly just entertaining and fun to read. The writers of this book speak in conversational style "blogging" language and make you feel like they are talking to you, rather than at you.
I LOVE that! I also love when personal witty banter is inserted into instruction and informational pieces. Far too often I find that people stick to the "rules of grammar and writing" far too often and the written word becomes and uptight elitist method of communication that it's lacks the ability to be entertaining and inspiring. While sounding like a complete moron should typically be avoided, personal anecdotes and humor are what add spice and excitement to writing. So even in a professional and serious work, it is nice to see them featured.
However, if you're book is one in a series that proudly asks it's buys to proclaim themselves dummies, one already assumes that you aren't in the business of being uptight about literature. (I bet they are AWESOME to work for!)
A Word From the Dummies Author
Benefits of this Book
If you are looking into getting and iPad, or an iPad 2 but are intimidated to dive right in, then this book will give you the extra boost of confidence to step up to the plate and make the purchase. It has step by step guides and information about the most common uses, and even some hidden gems. It even has a section on how to use your iPad as a telephone! (Which is something that this efficient surfer had some difficulty in googling)
But the iPad is So Easy
Fair enough. It IS easy. It's a wonderfully fantastic awe-inspiring piece of gadget-goodness that everyone should own and love. And yes, most of the applications and tools are easy and straight forward. However, the iPad has the ability to bridge the gap between the non-tech savvy and the tech-savvy and a guide like iPad for Dummies could help those non-geeks get a little more geeky.
But I Can Get it Online for Free
It's true that most of the information found the in the pages of iPad for Dummies can be found on the internet for free. But they are scattered all over the web and are not nearly as entertaining and well-written. They also don't feature nearly as many images and explanations in their "guides." So yes, google your heart out, but you won't find a central location with anywhere near as much information and tips regarding the iPad.
believe me, I've tried.
You'll Enjoy it
So go ahead, pick yourself up a copy of iPad For Dummies via amazon. Or iPad For Dummies, 2nd Edition – for kindle
. While it lists for $24.99, Amazon has it for $14.68 (and eligible for free amazon prime shipping) and $9.99 for Kindle, as of this article being published. You can also get it via iTunes for $16.99.
Disclosure: I was provided a copy of iPad for Dummies for review purposes. I was not required to write a positive review. Opinions stated are my own.