*articles contain affiliate links*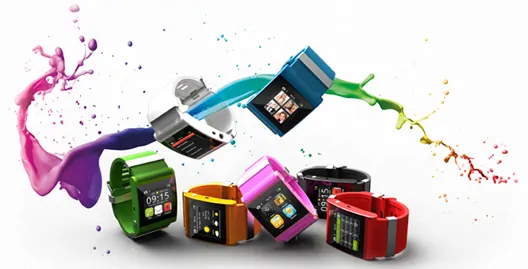 Technology is constantly evolving and introducing us to something else that should completely blow our mind. We've almost become immune to the magic of our gadgets and gizmos. Yes, we're still impressed by these innovations, but it takes something really impressive to evoke that glimmer of intrigue in many of our our eyes.
The I'mWatch has evoked more than just a glimmer in mine.
At first glance, this looks like nothing more than an iPod Nanon Watch. However, the i'mWatch is a revolutionart smartWatch that links to your smartphone via bluetooth and allows you to make calls, check email, tweet, and a multitude of other things right form your wrist. It seems simple really. This is only a step up from current technologies. We've just made it smaller. But the size can make this device a piece of technology more easily integrated into your daily lives.
According to imwatch.tv:
The world's first real smartwatch.
Multi-tasking, easy to use and love: touch, drag, swipe or pinch.
Get your intuitive interface in a complex world.

Slick, thin and ergonomic, i'm Watch is made to be part of you. And it's always with you by all means: phone, web, music, radio, organizer, photo, video, and whatever App you may come up with. Born for multi-tasking exploit, i'm Watch is so fast and simple to use that everything else will be left behind, likely on your car backseat.
i'm watch – the first real smartwatch in the world from im watch on Vimeo.
Forgive me for a moment, but I'm going to have to go off on my own visionary tangent for a moment here. While they have not implicated their design is for use in healthcare, I cannot help but imagine what wonderful innovations it could bring to bedside care and the lifestyles of patients who live with chronic illnesses. The following statements represent my own personal opinion on the ways that technology like this could be used to help nurses improve patient care and to help patients better manage their chronic illnesses and ultimately improve their lives.
What it Could Do for Nurses: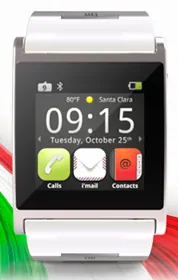 Imagine the coolest call light system possible. You get alerts right to to wrist. You page the physician, hands-free, while you're doing rounds on your patients. You can communicate with your co-workers and use both of your hands to chart and delivery patient care. A watch would be so much more practical over a bulky phone.
Not every nurse get's excited about improving the call bell, but this would allow an improvement in communication in all forms: to your patients, doctors, nurses, family members, and other healthcare team members. It is about improving the healthcare experience for all parties involved, and improvements like this could go a long way in that area. By having your hands free, you would be able to complete documentation more efficiently and quickly and this would allow nurses to have more time to do what we are meant to: care for patients.
What it Could Do for Patients
What if they integrated technologies to test your glucose level without pricking your finger right into a smartWatch. Not only could it passively monitor your blood glucose, but it could help create trending records. It could alert a diabetic to a dipping glucose level and remind them they need a snack. On the other side of coin, it could alert a them to a rising blood glucose level and calculate the amount of insulin needed based upon the trends it has already created for that individual.
The Ultimate Alert Monitor
What if this smartwatch could monitor a patients vital signs while the live their lives outside of the walls of the a hospital? If something like Vpatch Wireless EKG could be integrated with this via bluetooth, or perhaps if it were sophisticated enough to detect changes in electrical impulses within the band itself, can you imagine how much freedom that would give a patient? It could send an alert the instant in noticed a potentially deadly arrhythmia. It could buy pressures minutes that could saves precious lives.
The inventors of the watch mentioned that they were working to make the 'I'mWatch be able to sense an epileptic episode and automatically call for help. The freedom and safety this could help provide to individuals who suffer from epilepsy would be welcomed.
Take Charge of Your Nursing Career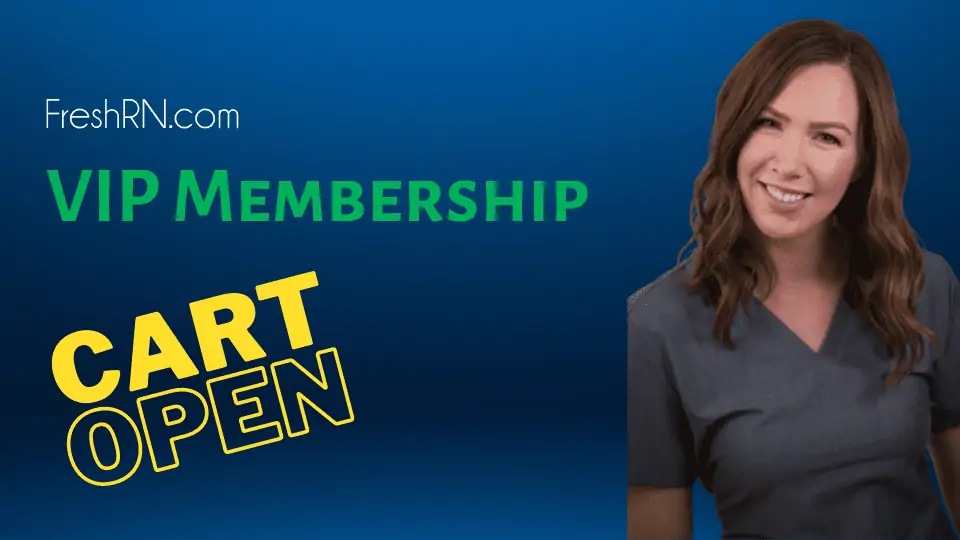 Your first year as a nurse is daunting. You need someone in your corner telling you what your managers really need from you, helping you learn to interact with your preceptor, and really just manage your life. Find all that an more with the FreshRN VIP - Membership.
I'm Ready to Thrive
Wait, "Watch," and See

This Italian design has already sold more than 10 million units via pre-orders and they are planning their big unveil at international CES January 2012.
I cannot wait to see where technology like this goes. I've often said that if I could glue my iPhone to my wrist, so I never had to put it down, I would. With the I'mWatch, I may be able to do just that.
Now, once they figure out how to utilize the electricity generated by our bodies to power the device through our skins natural conductivity, all our nerdy little dreams can come true! And if they aren't already working on that, they serious better start.
For more information on the imWatch visit imWatch.tv
Watches for Nurses
Check out our new post on great nurse watches.
Download Nurse Bingo Today!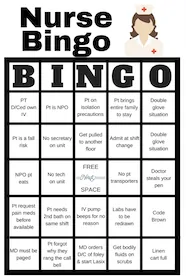 Liven up any shift with a fun game of bingo. See who can fill a row first!
Fill a whole card and lose grip with reality.
Your privacy is protected. We will never spam you.