*articles contain affiliate links*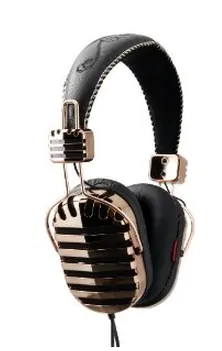 I-MEGO Throne – Gold headphones are a stylish way to enjoy exceptional audio. In addition to their amazing sound, the I-MEGO Throne look like they are about to rock your face off. The gold tones are reminiscent of iconic microphones of the 50's. 
While I am typically not an over the ear headphone user, the Throne Gold are quickly making be a believer. Never have I owned a set of in-ear headphones that produce audio as clear as the Throne. In addition to their superior audio quality, the comfort is far superior to any in-ear bud I've ever used. The I-MEGO Throne are the most comfortable headphones I've ever worn. I have no doubt that the premium leather headband and memory foam ear pads.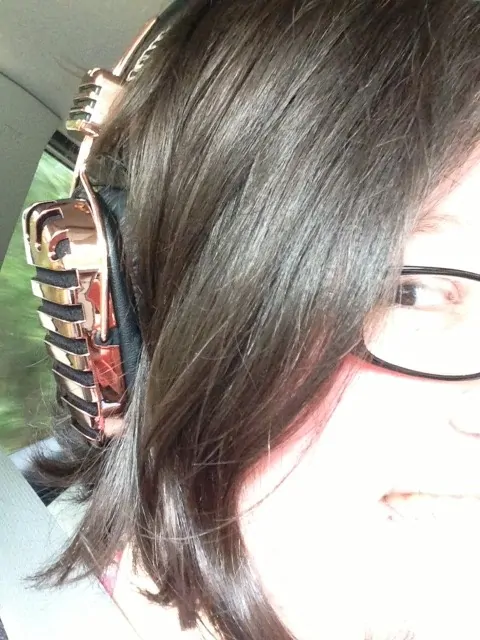 I get loads of compliments of these gorgeous headphones around the office. I often find myself quickly taking them off to tell me cube-mates to "feel them" because they so soft and comfortable. After they get done make strange looks and questioning "Really?" they are equally impressed with their luxurious feel.
I-MEGO Throne – Gold Specifications:
Combining both acoustic and design innovations, THRONE delivers clear and heavy audio with a sleek and stylish look.

Product Highlights:

Crystal clear audio with deep bass
Real leather headband with signature I-MEGO stitching
Premium memory-foam ear pads for pillow-soft comfort
Integrated one-button mic controls music and takes calls
Sleek, throw-back style
I-MEGO Throne is available in Gold and Poison. Each featuring a unique look and have been custom tuned to suit different musical tastes.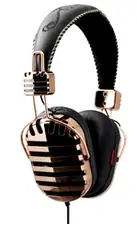 "THRONE Gold's bold styling compliments its bold acoustic tuning geared towards big bass for rock, R&B, or hip hop. The result is crystal clear audio with deep, powerful bass."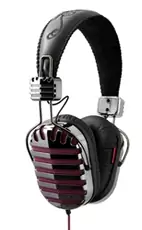 "THRONE Poison, styled with gunmetal and muted purple vents, is built for stand-out vocals and acoustics that suite classical or new age music. The result is crystal clear audio with balanced audio response."
I-MEGO Throne headphones come with the following accessories: Soft travel pouch, 1/4″ (6.3mm) stereo adaptor, Integrated one-button microphone on 4′ cable, and Nokia phone adaptor.
The headphones do include a built in microphone and button that lets you accept calls without touching your smartphone. My only complaint is that there is not an integrated volume control in the headphones. But really, it's only a minor grievance considering how comfortable these beauties are.
The I-MEGO Throne have reawakened my love for music. I now find myself spending hours a day listening to new hits and my old favorite classics. From Queen to Lady Gaga, these headphones shine. I feel like these headphones have help to clarify what excellent audio is supposed to sound like.
You might find a better audio experience standing in a pit at a rock show, but it won't be nearly as comfortable.
If you're looking for a set of headphones that pop with style and pack excellent audio quality the I-MEGO Throne – Gold will surely fit the bill.
Find out more about I-MEGO Throne – Gold from I-MEGO.com.
You can pick up I-MEGO IAH-326G Throne Gold Headphone with Leather Headband and Soft Pouch for $129.99 with free Prime shipping via Amazon.com