*articles contain affiliate links*
How do you find help with medical bills? You can start by asking a nurse.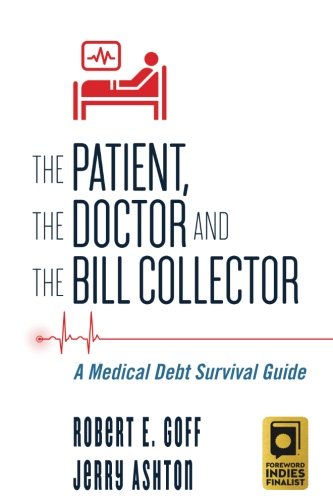 A nurse may not be your financial adviser, but nurses may be able to help you make sound financial decisions that can save you hundreds, even thousands, on medical bills. Nurses play an important role in our health and sometimes with patient finance. Anyone who's been admitted to a hospital knows that they are the front liners–always there to address patient needs. But did you know that their role goes beyond changing IV fluids and taking vitals?
How Nurses Can Help With Medical Bills
Medical bills are the main source of worry for patients. Huge medical bills are hard to shoulder even for those with insurance. And those who have no idea how to deal with them will have to suffer long after they've been released from the hospital.
Nurses, with the assistance of social workers, can help patients deal with the financial aspect of getting treatment by discussing and assisting them in finding solutions to their problem. Nurses' main duty is to care for patients. But that's not limited to giving medications. Nurses who genuinely care will also make sure that cash-strapped patients won't have to suffer more. And one thing to do that is to offer help in finding ways to afford treatment.
You can talk to your nurse about anything, so if you don't know how to pay your hospital bill, ask them. Your nurse may be able to discuss with you options for negotiating the bills and reducing the amount you have to pay. But above all else, they are a someone you can confide in and trust if you just need to talk it out.
The following are some tips that your nurse may share with you to help you afford your medical bills.
Explore low-cost treatments
Ask physicians if cutting edges, expensive surgery, procedure, or invasive test is really the best way to go. Is the $20,000 procedure really better than the $50 prescription medication? Sometimes there are more affordable and less invasive treatment options. A patient needs to know there are other options available in case the doctor has not mentioned that there are less costly alternatives. According to a survey by the Center for Health System Change and the University of Chicago, only 51% of surveyed doctors will inform patients of lower-cost testing.
Buy generic medicine
80 percent of doctors will prescribe generic medicine. In fact, most insurance companies will only pay for the generic, leaving you to foot the bill if you are prescribed a brand name. All you need to do is make sure your physician is aware of your request.
Ask for Samples
Many doctor's offices are loaded with tons of samples of medications for all kinds of disease processes. If you are unsure about your ability to pay for a medication, you should ask your physician or nurse practitioner if he/she has any samples available. This could save your hundreds of dollars.
Help With Hospital Bills By Getting Discounts on Procedures 
Before receiving any treatment, ask doctors if you can get discounts on procedures or your medical stay. It's possible to reduce the costs by as much as 40% and hospitals are willing to help patients burdened with huge bills. This depends on your income level, whether you have health insurance and other factors. However, you need to make sure you ask or it won't even be an option for you.
Ask for an itemized bill
Make sure that your bill is correct. Billing errors happen and if you don't check you could be faced with a huge payable. It is all too common to see procedures and items that weren't used. Check the dates as well. It's possible that you get charged for something even when you aren't admitted yet! According to the National Health Care Anti-Fraud Association, 3% or $68 billion of health care spending is fraudulent.
Work on a payment term that's comfortable for you
If there's one thing you need to know, it's that hospitals are willing to work out a payment scheme that's comfortable with you as long as you ask for help. They'd rather do that than hand it over to a collections agency because it costs more money and takes a lot more time.
Get help from healthcare advocates
These organizations can help you save money by identifying errors in your bills. They're helpful in ensuring you can afford medical treatments.
Nurses, social workers, and other patient advocates may be able to assist you in getting the healthcare financial management that best suits your situation. Healthcare financial management is concerned with making sure services are affordable while ensuring it's business as usual and hospitals can continue providing care to patients. It's very important because it benefits both you and the healthcare provider.
Nurses can do so much for us like helping us learn more about our condition. They can educate us so we can avoid overtreatment (and overspending) and soothe our worried minds.
Guest Blogger: Jenna
Tools For Nurses
Nurses do so much – including helping with medical bills. Here are some more useful resources for nurses that make your job easier.
Download Nurse Bingo Today!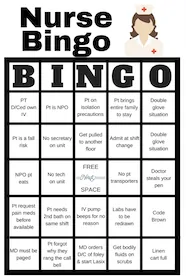 Liven up any shift with a fun game of bingo. See who can fill a row first!
Fill a whole card and lose grip with reality.
Your privacy is protected. We will never spam you.